---
Medidas del Gobierno para reanimar al sector petrolero
Publication | Octubre 17, 2015
La caída de los precios del petróleo ha impactado el desarrollo de actividades de exploración, planteando un escenario de desaceleración en el descubrimiento de reservas y producción futura.Antela rigidez normativaactual y las condiciones de los contratos vigentes, el Ministerio de Minas y Energía y la Agencia Nacional de Hidrocarburos (ANH)hananunciado un Plan para la Competitividad Petrolera y expedido medidasencaminadas a mitigar el impacto del escenario actual de precios.
¿Qué se prevé en elPlan para la Competitividad Petrolera?

Lee Mas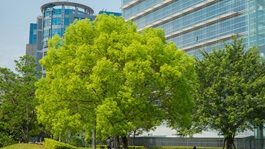 Publication
EU scales up green subsidies: How to benefit from support for clean investments
On March 9, 2023, the European Commission (EC) adopted changes to its State aid framework to support its "Green Deal Industrial Plan for the Net-Zero Age" (the Net Zero Plan) presented in February 2023. The Net Zero Plan is part of the European Green Deal, which aims to make Europe the world's first climate-neutral continent by 2050.