---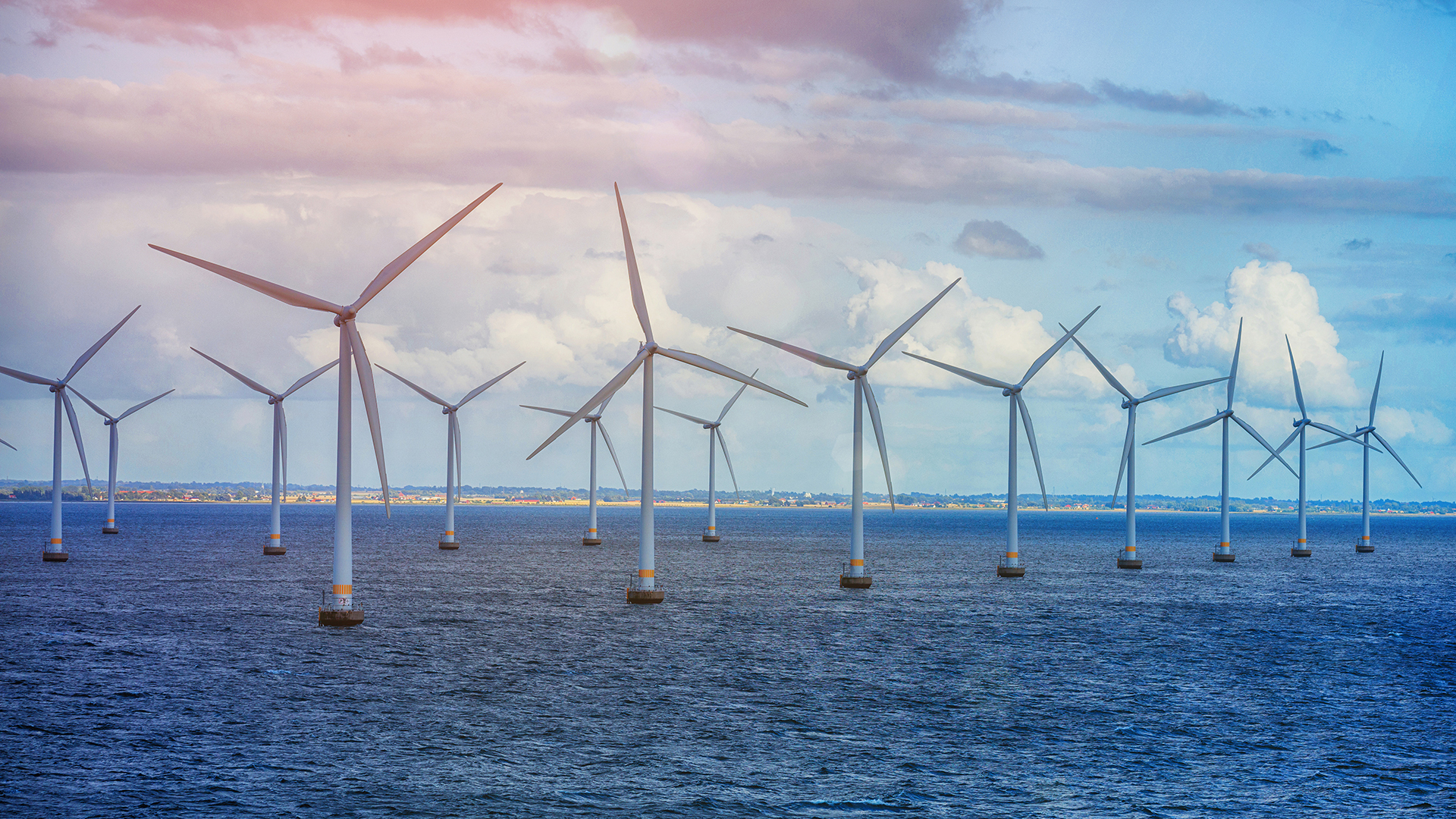 Joint ventures in context: Expert interviews- renewables
Global | Publication | January 2021
Overview
Stephen Rigby is a corporate partner in our London team. He has broad ranging experience of all aspects of advisory and transaction-based corporate law including private and public company M&A, IPOs and equity fund raisings. He has extensive experience of advising on the establishment, operation and termination of joint ventures, particularly in the renewable energy sector, where they are commonly used in the development of large wind and solar projects. He is a member of the Norton Rose Fulbright global energy and infrastructure group and has advised on many joint venture structures (including for the largest onshore and offshore wind projects and portfolios in the UK). Examples include:
Greencoat UK Wind plc on its 2013 IPO and many of its acquisitions since then, including in 2020 the £350 million acquisition of a minority stake in the Walney I and II offshore wind farms from SSE plc, and the £600 million acquisition of a 49 percent stake in the Humber Gateway offshore wind farm from RWE;
Total Renewables on the acquisition of a majority stake in the 1,050 MW Seagreen offshore wind farm from SSE plc;
China Resources on its acquisition of a 30 percent stake in the Dudgeon offshore wind farm from Statkraft;
RWE on its sale of a minority stake in the Gwynt Y Mor offshore wind farm to Green Investment Group;
Marubeni on its sale of a 25 percent stake in the Westermost Rough offshore wind farm to Green Investment Group;
InfraRed on the acquisition of a minority stake in the Fred Olsen UK wind farm portfolio; and
A Chinese SOE in relation to the acquisition of a minority stake in Statkraft's UK wind farm portfolio.
Find more information about Norton Rose Fulbright's experience in renewable energy sources.
1. What kind of entities are the typical participants in a joint venture in the renewables sector?
Wind farm projects (particularly offshore wind projects) are capital intensive and are often operationally complex. Because of this, the opportunity to share risk and the ability to combine operational expertise often brings parties together in a joint venture transaction. In many cases, one party will supply all of the operational know-how, allowing financial investors or new entrants to participate without having to have the requisite skillset and resources to develop and commission the project and maintain the windfarm during its operational lifetime.
The identity of the joint venture participants will typically depend on the maturity and contemplated scale of the project. For example, for an early stage or development project, the parties may comprise a developer which has identified a potential site for a project together with a financial investor or a larger developer partner with operational projects looking to expand its renewable energy generation portfolio in order to source more renewable power. For a larger and more complex project, the likelihood is that one or more multinational utilities will be involved to combine financial or operational resources and to share significant project risk. The size of the participants' balance sheets will also be important in attracting project finance to build the project following financial close. In some jurisdictions, subsidy regimes may require the inclusion of local participants in the joint venture. Equally, for those countries where the use of renewable technology is at a less advanced stage, partnering with experienced developers may be attractive to accelerate the uptake and development of the technology in those countries.
2. Would a private limited company be the typical choice of vehicle for a windfarm joint venture? What are the factors that typically drive this choice?
Private limited companies are the customary choice of joint venture vehicle. Whilst unincorporated or contractual joint ventures are common in the early stage of the development of offshore wind farms, in part because the joint venture might start, and some initial costs be incurred, before a project is identified or a permit or concession auction takes place, once a project starts to become defined and needs to contract in its own name (for example signing an agreement for lease over an area of land or seabed) the joint venture's project rights are generally transferred into a private company which is a more familiar entity to investors, lenders and suppliers. This allows the project to issue shares to investors and contract in its own right, supported by shareholder guarantees. The nature and complexity of the overall structure will be shaped by considerations such as tax, the accounting treatment of the joint venture and compliance with local law.
3. In your experience, what are some of the key issues that the parties may focus on in the initial stages of structuring a joint venture ?
One key area that may manifest itself in various contexts, is the level of control which each party may have over the joint venture. This is not just about how management power will be allocated (e.g. in the composition of the board of directors, the business and strategic and business decisions which are reserved for decision or require unanimity at shareholder level) but the level of control enjoyed may also affect other significant matters, such as whether the joint venture requires clearance by competition authorities. It will also be an important factor in determining the accounting treatment of the joint venture for its participants. In particular, where there is a desire to consolidate the financial results of the joint venture (or indeed, to avoid that treatment).
4. When it comes to documenting the joint venture arrangements, what can be the most difficult issues to resolve?
Although in practical terms the centre of gravity in the joint venture may lie with the extensive day to day control enjoyed by the operator, there will often be a debate about those items that are sufficiently material for majority or unanimity to be required amongst the participating joint venture parties. In this context, examples may include:
Selection of zone and cap on bidding prices in any auction.
The budget and business plan for the project.
Unbudgeted capex above a cap.
The project's progression from initial activities to development, development to financial close and construction, and then through operation to decommissioning.
Selection of the EPC (engineering, procurement and construction) contractor/other material contractors, tenders for operation and maintenance contracts.
Cash calls (unless in the budget).
Extension of the project.
Repowering, life extension or decommissioning of the project.
Dealing with actual or potential conflicts of interest between the joint venture parties and the project can be a challenge and these issues may be relevant in a number of related areas. Usually there are commercial agreements between one or more of the joint venture parties and the joint venture vehicle (e.g. to supply operation and maintenance services or to buy the power generated) and the joint venture parties will agree to what extent these arrangements are formed and seek to administer them on arm's length terms.
The joint venture parties will also agree the process for the potential sale by one or more of them of all or part of their interests in the project. Transfer rights, pre-emption rights, minimum financial criteria or track records for new members of the joint venture will all typically be dealt with.
Setting out what should occur if the project needs further funding due to cost over runs or because an emergency situation has arisen, often raises difficult issues. Where such additional funding may be advanced by equity injection by the shareholders, the question then arises of the extent of the dilutive effect of such further equity subscription where the other shareholder is unable or unwilling to invest its share.
Finally, there is the question of whether there may circumstances (such as an event of default under a related agreement) in which a shareholder should be obliged to transfer its shares. A compulsory transfer provision (and the appropriate valuation of the affected shares in this case) is often a contentious issue.
5. Do you have a feel for whether joint ventures in the renewable energy sector may become more or less common over the next few years?
The development of renewable sources of energy is a key policy response to the climate change crisis and energy transition. As such, activity in this sector is set to continue its growth trajectory.
Joint ventures are likely to remain the structure of choice for large renewable energy projects and portfolios. The combination of a utility to operate and maintain the asset, and to buy the power, while not bearing all of the risk and cost, and a financial investor or investors focusing on the solid commercial return that renewable power generation provides, is a tried and tested model and works well in the sector.
Joint ventures also provide a way into the industry for utilities from other parts of the world who want to learn about the operation and management of these projects, and the list of new entrants continues to lengthen as more and more focus is placed on energy transition.

Publication
The time for electricity storage in Greece has arrived
Increasingly, Greece's transition to a low carbon economy and towards a new energy model is assuming a higher priority; the country's ambitious climate action and energy plans include reducing greenhouse gas (GHG) emissions, increasing the renewable energy share (of the nation's gross total energy consumption) and improving energy efficiency generally. Electricity storage plays an important role in the transition to a low carbon economy and drives energy efficiency while at the same time allowing the integration of more renewable energy sources into the electricity system.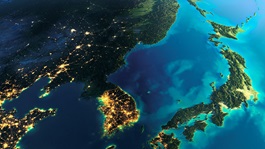 Publication
The changing global framework for trade: impact on global supply chains
Supply chains operate in an environment shaped by trade issues (such as sanctions, export controls, and tariffs), where national security is an increasingly important consideration. International sanctions regimes are complex and often respond to volatile political landscapes. Businesses will need to navigate the often complex issues involved against a background of changing governmental trade and industrial policy.