---
Fourteenth edition highlights challenges of cybersecurity, balancing data protection and discovery obligations.
We have released our 2018 Annual Litigation Trends Survey. This year's survey polled 365 senior corporate counsel representing US-based organizations on disputes-related issues and concerns.
Survey respondents report a decrease in the number of lawsuits commenced against their companies over the last year, but that they face more regulatory proceedings and arbitrations in navigating increased cyber risk, data protection and tax issues.
Two thirds of respondents report feeling more exposed in 2018 to cybersecurity and data protection disputes. We asked respondents about the actions they are taking to mitigate risk in this area. Based on the activities reported, we have developed the Cyber Risk Mitigation Framework to provide a comprehensive overview of steps being taken to actively manage exposure to cyber risk.
The survey also found that the growing international nature of many business operations has caused a spike in conflicts related to countries' differing discovery and data protection laws and regulations. More than half of the legal departments surveyed—11 percent more than last year—report they are increasingly forced to balance one jurisdiction's discovery obligations with another's data protection regulations.
Previous reports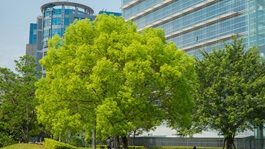 Publication
EU scales up green subsidies: How to benefit from support for clean investments
On March 9, 2023, the European Commission (EC) adopted changes to its State aid framework to support its "Green Deal Industrial Plan for the Net-Zero Age" (the Net Zero Plan) presented in February 2023. The Net Zero Plan is part of the European Green Deal, which aims to make Europe the world's first climate-neutral continent by 2050.