---
FINTRAC to publicly name violators of anti-money laundering rules
Global | Publication | December 2019
Recently, the Financial Transactions and Reports Analysis Centre of Canada (FINTRAC) published certain changes to the Proceeds of Crime (Money Laundering) and Terrorist Financing Act (PCMLTFA) requiring FINTRAC to make public all administrative monetary penalties (AMPs) imposed. These changes are reflected in FINTRAC's AMP policy (AMP Policy), and the mandatory publication will apply to all AMPs imposed as of June 21, 2019.
Other key changes made by FINTRAC to the AMP Policy include:
ensuring that FINTRAC considers the unique factors in each case to determine the penalty amount, based on the harm caused by the violations committed;
ensuring that the factors that lead to the penalty calculation are clearly outlined; and
publishing its enhanced AMP Policy for greater transparency.
This update echoes the significance of the Budget Implementation Act, 2019, or Bill C-97, which was enacted to, amongst other things, amend the naming provisions of the PCMLTFA and received royal assent on June 21, 2019. As a result of this, any financial institution, securities dealer, money service business or any other reporting entity that is issued a notice of violation for not complying with provisions of the PCMLTFA or its regulations must be publicly named by FINTRAC via a notice on its website.
Until now, FINTRAC had the discretion to decide whether to publicly name a reporting entity that received a notice of violation under the PCMLTFA. Presently, unless a reporting entity makes a voluntary disclosure to FINTRAC regarding any potential violations of the PCMLTFA before it initiates its compliance review, FINTRAC must now publicly name the reporting entity, the nature of its violation of the PCMLTFA, and the amount of the penalty imposed in the following instances:
a reporting entity pays the penalty issued in a notice of violation;
a reporting entity neither pays the penalty issued in a notice of violation nor makes representations to FINTRAC's Director and Chief Executive Officer;
a reporting entity receives a notice of decision indicating that a violation has been committed;
a reporting entity enters into a compliance agreement with FINTRAC; or
a reporting entity does not comply with a compliance agreement.
The penalty amount is due 30 days after the notice of violation or notice of decision is received, and interest would begin to accrue on the day after the penalty was due.
Thanks to Nazish Mirza, articling student, for her contribution to this article.

Publication
The time for electricity storage in Greece has arrived
Increasingly, Greece's transition to a low carbon economy and towards a new energy model is assuming a higher priority; the country's ambitious climate action and energy plans include reducing greenhouse gas (GHG) emissions, increasing the renewable energy share (of the nation's gross total energy consumption) and improving energy efficiency generally. Electricity storage plays an important role in the transition to a low carbon economy and drives energy efficiency while at the same time allowing the integration of more renewable energy sources into the electricity system.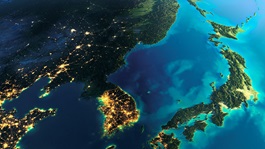 Publication
The changing global framework for trade: impact on global supply chains
Supply chains operate in an environment shaped by trade issues (such as sanctions, export controls, and tariffs), where national security is an increasingly important consideration. International sanctions regimes are complex and often respond to volatile political landscapes. Businesses will need to navigate the often complex issues involved against a background of changing governmental trade and industrial policy.