---
No Shareholding Restrictions on Foreign Investment in Automobile, Aviation and Shipping Industries
Global | Publication | April 2018
On April 17, 2018, the National Development and Reform Commission (NDRC) announced at a press conference that a new negative list for foreign investment is being formulated and is expected to be published in the first half of this year. The new negative list will lift up restrictions on foreign investment in the automobile manufacturing industry within 5 years, and in the aviation and shipbuilding manufacturing sectors before the end of this year.
Automobile Industry
This entire sector will be opened by 2022, subject to the following timetable:
The 50 per cent foreign shareholding limit will be removed:
within 2018 for special-purpose vehicles and new energy vehicles
within 2020 for commercial vehicles
within 2022 for passenger vehicles
The restriction on setting up no more than two joint ventures for producing the same type of vehicles by one foreign investor will also be removed under the same timetable.
Aviation Industry
Within 2018, the foreign shareholding restrictions for the following business will be removed:
designing, manufacturing and maintaining aircraft for trunk lines and regional aircraft: no longer will this be required to be controlled by Chinese investors
designing, manufacturing and maintaining general aircraft: no longer will this be required to be conducted by joint ventures
Shipping Industry
Within 2018, the requirement for Chinese parties to control the joint ventures for designing, manufacturing and repairing ships will cease.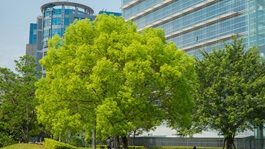 Publication
EU scales up green subsidies: How to benefit from support for clean investments
On March 9, 2023, the European Commission (EC) adopted changes to its State aid framework to support its "Green Deal Industrial Plan for the Net-Zero Age" (the Net Zero Plan) presented in February 2023. The Net Zero Plan is part of the European Green Deal, which aims to make Europe the world's first climate-neutral continent by 2050.