---
No Shareholding Restrictions on Foreign Investment in Automobile, Aviation and Shipping Industries
Global | Publication | April 2018
On April 17, 2018, the National Development and Reform Commission (NDRC) announced at a press conference that a new negative list for foreign investment is being formulated and is expected to be published in the first half of this year. The new negative list will lift up restrictions on foreign investment in the automobile manufacturing industry within 5 years, and in the aviation and shipbuilding manufacturing sectors before the end of this year.
Automobile Industry
This entire sector will be opened by 2022, subject to the following timetable:
The 50 per cent foreign shareholding limit will be removed:
within 2018 for special-purpose vehicles and new energy vehicles
within 2020 for commercial vehicles
within 2022 for passenger vehicles
The restriction on setting up no more than two joint ventures for producing the same type of vehicles by one foreign investor will also be removed under the same timetable.
Aviation Industry
Within 2018, the foreign shareholding restrictions for the following business will be removed:
designing, manufacturing and maintaining aircraft for trunk lines and regional aircraft: no longer will this be required to be controlled by Chinese investors
designing, manufacturing and maintaining general aircraft: no longer will this be required to be conducted by joint ventures
Shipping Industry
Within 2018, the requirement for Chinese parties to control the joint ventures for designing, manufacturing and repairing ships will cease.

Publication
The time for electricity storage in Greece has arrived
Increasingly, Greece's transition to a low carbon economy and towards a new energy model is assuming a higher priority; the country's ambitious climate action and energy plans include reducing greenhouse gas (GHG) emissions, increasing the renewable energy share (of the nation's gross total energy consumption) and improving energy efficiency generally. Electricity storage plays an important role in the transition to a low carbon economy and drives energy efficiency while at the same time allowing the integration of more renewable energy sources into the electricity system.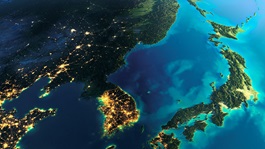 Publication
The changing global framework for trade: impact on global supply chains
Supply chains operate in an environment shaped by trade issues (such as sanctions, export controls, and tariffs), where national security is an increasingly important consideration. International sanctions regimes are complex and often respond to volatile political landscapes. Businesses will need to navigate the often complex issues involved against a background of changing governmental trade and industrial policy.