---
Business ethics and anti-corruption: Asia Pacific insights - Issue 15
Global | Publication | August 2018
From the editor
Many thanks for reading Issue 15 of our Business ethics and anti-corruption Asia Pacific Insights.
With a growing trend of people coming forward to raise concerns in relation to corporate wrongdoing and workplace harassment, it is timely that the IBA issued a comprehensive guide on whistleblower protection. Mathias Goh and I summarise the salient aspects of the guide which serves as a useful resource for regulators and corporations on the development and implementation of whistleblowing channels. In a similar vein, Australia has proposed whistleblowing laws to provide protection to whistleblowers against retaliation and that require corporations to put whistleblowing policies in place. Abigail McGregor hails this as a move in the right direction.
Indonesia takes a step toward greater transparency with a regulation requiring corporations to disclose their beneficial ownership. Kresna Panggabean describes how the regulation supports ongoing efforts to prevent and eradicate crimes of money laundering and terrorism financing.
In a comparative jurisdictional analysis, we examine existing and emerging legislation in the United Kingdom, Australia, Hong Kong and Singapore on modern slavery and human trafficking. Milana Chamberlain, Abigail McGregor, Alfred Wu and I draw out the similarities and differences of the various laws and map out the challenges ahead for commercial organisations and make some practical recommendations.
Finally, Jeremy Lua and I provide a comprehensive overview of the anti-corruption regime in Singapore and share our thoughts on some updates and trends.
I hope you will find our articles in this Issue 15 informative and helpful!
Contents
Past issues

Publication
The time for electricity storage in Greece has arrived
Increasingly, Greece's transition to a low carbon economy and towards a new energy model is assuming a higher priority; the country's ambitious climate action and energy plans include reducing greenhouse gas (GHG) emissions, increasing the renewable energy share (of the nation's gross total energy consumption) and improving energy efficiency generally. Electricity storage plays an important role in the transition to a low carbon economy and drives energy efficiency while at the same time allowing the integration of more renewable energy sources into the electricity system.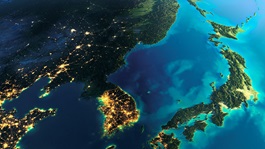 Publication
The changing global framework for trade: impact on global supply chains
Supply chains operate in an environment shaped by trade issues (such as sanctions, export controls, and tariffs), where national security is an increasingly important consideration. International sanctions regimes are complex and often respond to volatile political landscapes. Businesses will need to navigate the often complex issues involved against a background of changing governmental trade and industrial policy.