---
Asset management quarterly - Asia
Developments and market trends in Asia
Global | Publication | March 2016
Proposed introduction of open-ended fund company structure welcomed
Currently, open-ended investment funds may be established in Hong Kong as unit trusts, but not in corporate form due to restrictions on capital reduction under the Companies Ordinance (CO).
The Securities and Futures (Amendment) Bill 2016 (Bill), which was gazetted on January 15, 2016, seeks to amend the Securities and Futures Ordinance (SFO) to introduce an open-ended fund company (OFC) structure in Hong Kong. The Bill provides the framework and enabling provisions for the new OFC structure. Detailed operational and procedural matters will be set out in new subsidiary legislation under the SFO and will be supplemented by rules, codes and guidance to be issued by the Securities and Futures Commission (SFC). The Bill also provides for consequential incidental changes to other Ordinances.
A three-month public consultation on OFCs was held in 2014, the conclusions of which were published by the the Financial Services and the Treasury Bureau (FSTB) on the same day as the Bill (January 15, 2016). The FSTB noted that respondents to the consultation were generally supportive of the introduction of a Hong Kong OFC, with specific comments focussing on technical aspects.
The Bill, which aims to diversify the fund types available in Hong Kong, to expand the existing fund distribution network and to promote fund origination in Hong Kong, will be introduced at the Legislative Council meeting of January 27, 2016.
Key points to note
An OFC is an open-ended collective investment scheme set up in the form of a company, with limited liability and variable share capital, which will have flexibility not enjoyed by companies formed under the CO. Pursuant to the Bill, it will be possible to structure them using an umbrella fund structure so that there could be multiple separate sub-funds each of whose assets are managed in accordance with its own investment objectives and policies and are for the benefit only of that sub-fund rather than the umbrella fund or other sub-funds.
As investment vehicles, OFCs are not designed to engage in commercial trade and business. OFCs will not be bound by restrictions on the reduction of share capital which apply to ordinary companies so they will be able to vary their share capital to create and cancel shares in order to meet investor redemption requests. Nor will they be restricted from distributing out of share capital, subject to solvency and disclosure requirements. OFCs will also benefit from the disapplication of certain corporate filing requirements due to the nature of OFCs as investment funds, for example, simplified annual returns.
An OFC could be a publicly or privately-offered fund. The investment scope of privately-offered funds should align with that applicable to existing type 9 regulated activity (managing a portfolio of securities, futures contracts, real estate investment schemes and, in due course, over-the-counter derivatives) with a 10% exemption threshold for other asset classes. Publicly-offered funds will mainly be able to invest in securities, futures and over-the-counter derivatives (asset classes in accordance with the SFC's product code requirements and authorisation conditions). If an OFC will be publicly-offered it will need to be SFC-authorised in the same way as other SFC-authorised products.
An OFC will not be required to be licensed as a licensed corporation under the SFO but will need to be registered with the SFC before it can be incorporated by the Companies Registry. It will also be required to delegate investment management to an investment manager approved by its board of directors and licensed by or registered with the SFC to carry out type 9 regulated activity (asset management).
Submissions in response to the public consultation included comments relating to:
the proposed requirement to have at least one Hong Kong-resident director of each OFC – this requirement has been varied in the Bill so that it is not necessary to have a Hong Kong-resident director but each overseas director must appoint a Hong Kong process agent;
the proposed requirement to have a Hong Kong-incorporated custodian – this has been amended to allow overseas custodians who meet specified requirements; and
requests for a profits tax exemption for onshore private-offered OFCs – this has not been addressed in the Bill, but further assessment of a profits tax exemption will be taken forward in a separate exercise.

Publication
The time for electricity storage in Greece has arrived
Increasingly, Greece's transition to a low carbon economy and towards a new energy model is assuming a higher priority; the country's ambitious climate action and energy plans include reducing greenhouse gas (GHG) emissions, increasing the renewable energy share (of the nation's gross total energy consumption) and improving energy efficiency generally. Electricity storage plays an important role in the transition to a low carbon economy and drives energy efficiency while at the same time allowing the integration of more renewable energy sources into the electricity system.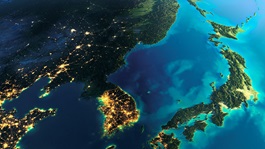 Publication
The changing global framework for trade: impact on global supply chains
Supply chains operate in an environment shaped by trade issues (such as sanctions, export controls, and tariffs), where national security is an increasingly important consideration. International sanctions regimes are complex and often respond to volatile political landscapes. Businesses will need to navigate the often complex issues involved against a background of changing governmental trade and industrial policy.