---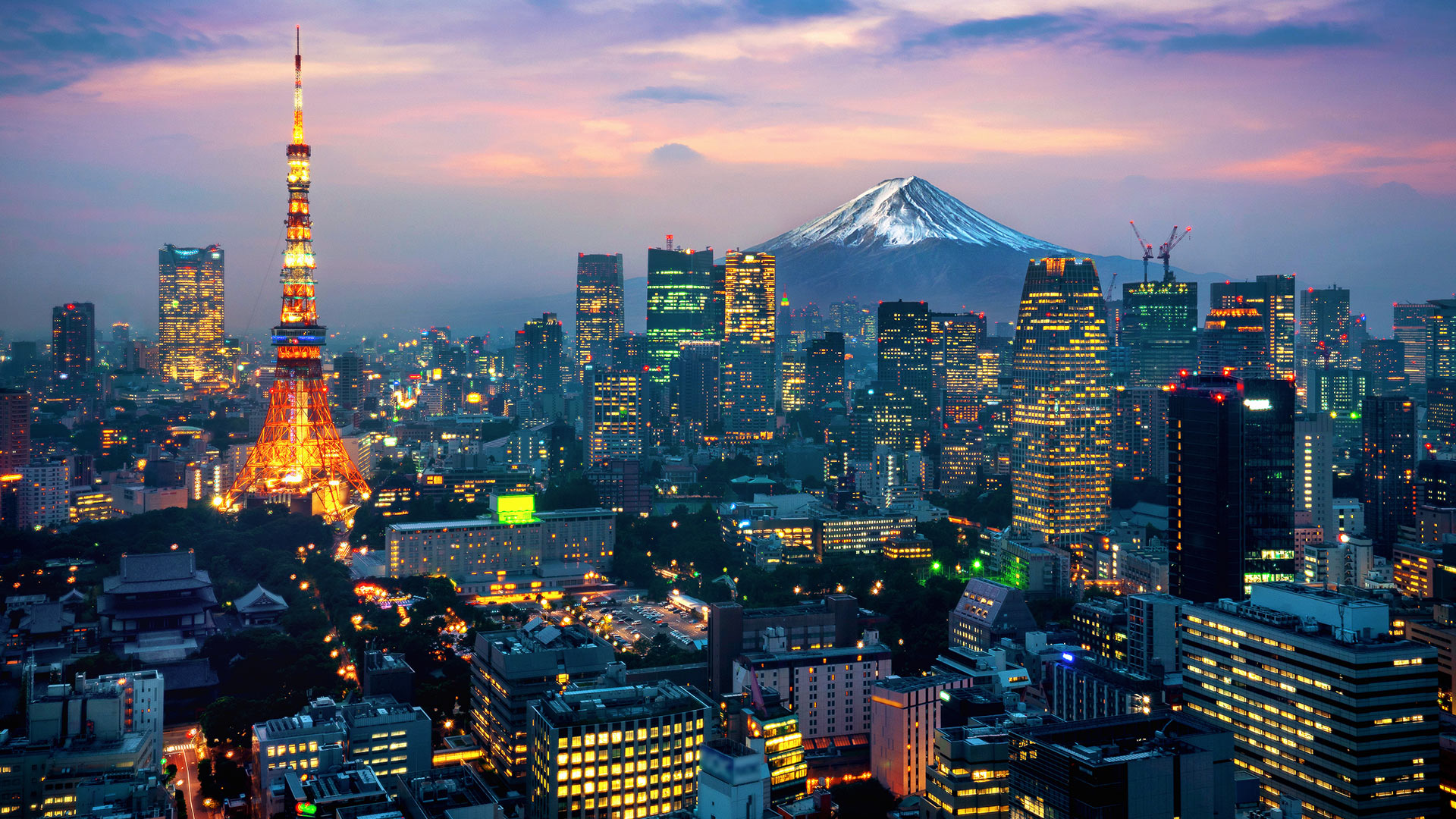 Is the Middle East the key to Japan's 'hydrogen society'?
Global | Publication | April 2021
Introduction
Without the ability to generate low-carbon hydrogen for the foreseeable future, the Asian nation needs a strategic partner to turn its ambitious plans into reality.
Japan has committed not only to decarbonisation by 2050, but also to the use of hydrogen and the development of a 'hydrogen society' to achieve this goal. While Japan has a clear appetite for hydrogen, given the near-term limitations on its ability to produce green hydrogen at scale, green hydrogen supply is likely to be treated in a similar fashion to hydrocarbons. This means that, at least for the foreseeable future, Japan may be predominantly dependent on clean hydrogen imported from abroad.
With its abundance of natural resources and well-established trade routes, the Middle East is seen by a number of regions as a potential powerhouse for green and blue hydrogen production. Together with a commitment to increase demand for hydrogen, significant investment in carrier vessels for import and the support of public financial institutions for the financing of all elements of the supply chain, Japan needs a strategic partner for the production of clean hydrogen. The Middle East could play a key role in the realisation of Japan's hydrogen ambitions.
Japan—striving towards a hydrogen society
Hydrogen—and in particular green hydrogen—is set to play a major role in the development of net-zero strategies worldwide. Technical, regulatory, pricing and practical challenges connected with the production of hydrogen drive the need to focus on cooperation on an international level, with strategic trade and policy alliances being formed in anticipation of value chains spanning continents in order to make use of differing levels of production capability and demand.
As a resource-poor country, Japan is heavily dependent on hydrocarbons, shipped mainly from the Middle East and Australia, to meet its energy demand. Mountains occupy approximately 80pc of Japan's landscape, making sites suited to onshore solar and wind installations rare. The deep waters surrounding Japan's islands are unsuitable for fixed-foundation offshore wind and the technology for floating offshore wind, which would be ideal for Japan, is still in its infancy.
While the Japanese government had been hopeful that nuclear power would lead the energy transition, the 2011 Great East Japan Earthquake and resulting tsunami and the Fukushima nuclear disaster led to the widespread suspension of operating nuclear power plants, which—for the most part—have yet to be restarted.
Japan has recently announced its intention to be carbon neutral by 2050 and to build the world's first full-scale hydrogen supply chain by around 2030. This future, free from fossil fuel dependence, is referred to as the hydrogen society, and had the 2020 Tokyo Olympics and Paralympics gone ahead, the first flames of this society would have been showcased by an Olympic cauldron and relay torches lit by hydrogen fuel. Japan's Suiso Frontier, the first ship in the world designed to carry hydrogen, is set to start shipping hydrogen from Australia to Japan later this year. Further transportation capacity is in the pipeline, with Kawasaki aiming to build 80 further hydrogen carriers to import 9mn t of hydrogen a year by 2050, after building two commercial-scale ships to import 225,000t by 2030.
In addition to imports, Japan is already a leading player in the space of hydrogen technology. Fukushima Hydrogen Energy Research Field—the world's largest facility for producing hydrogen derived from renewable energy, supported by the Ministry of Economy, Trade and Industry (Meti) and the New Energy and Industrial Technology Development Organization (Nedo)—was completed on 7 March 2020. The project is situated on a 180,000m2 site and uses 20MW of solar power generation facilities and power from the grid to conduct electrolysis of water in a renewable energy-powered 10MW-class hydrogen production unit. It has the capacity to produce and store up to 1,200 normal m3/h of hydrogen (rated power operation). Production and storage is based on demand and supply forecasting, and hydrogen is then transported to users mainly in the Fukushima Prefecture and the Tokyo Metropolitan Area in hydrogen tube trailers and hydrogen bundles to be used to power stationary hydrogen fuel-cell systems and to provide for fuel-cell cars and buses.
In order to maintain its global lead in hydrogen technology and to truly leverage the benefits of the hydrogen application, Japan will need to overcome its geographic limitations and its limited ability to produce green hydrogen on a large scale. This will be done through investment in and development of an international hydrogen supply chain. According to The Strategic Road Map for Hydrogen and Fuel Cells published in March 2019 by Meti, the government's efforts to establish the global hydrogen supply chain include enhancing government-level relationships with countries with rich renewable resources, such as the Mena countries.
The Middle East—on the path to being the land of green hydrogen
Unlike the mountainous landscape of Japan, the Middle East makes for an ideal green hydrogen producer—not only because of its excellent renewable resources, but also because of its strategic location for exports. A number of pilot projects and memorandums of understanding (MoUs) have been entered into in the past few months, demonstrating the appetite of private parties and governmental institutions for developing a clean hydrogen supply chain in the region, perhaps to ensure that they will compete with other potential clean hydrogen producers such as Australia and Chile.
An example is the Mena Hydrogen Alliance, which comprises both private and public sector members—including Dii Desert Energy, Acwa Power, Neom, Thyssenkrupp, Masdar, Man Energy Solutions, Masen and Fraunhofer. It was recently launched in order accelerate the development of value chains for green molecules in the region and bring together both private and public sector players and also those in academia.
Beyond small pilot projects and MoUs, a number of large-scale projects are also being developed. The most ambitious one is in Saudi Arabia, where a consortium of Acwa Power, Air Products and Neom is intending to build the world's largest green hydrogen-based ammonia production plant to be powered by wind and solar power, which should produce 650t of green hydrogen daily for export to global markets.
The Middle East—one of the key suppliers of hydrogen for Japan?
Historically, the Middle East has been a critical region of interest for Japan, given that Japan is dependent on the Middle East for a large proportion of its crude oil imports, and that core sea trading routes linking Japan and Europe pass through the region. This, combined with the clean hydrogen production potential of the region makes a number of Middle East nations a natural choice for a strategic partnership in hydrogen supply chain development.
Meti signed a memorandum of cooperation in January 2021 with Adnoc to encourage bilateral cooperation in the fields of fuel ammonia and carbon recycling, focusing on the demonstration of technology and expansion of the market.
While the green hydrogen supply chain is being developed, blue hydrogen will be key to Japan's energy transition. The importance of blue hydrogen has been noted by the Institute of Energy Economics, Japan (IEEJ) chairman and CEO Masakazu Toyoda, who stated that 10pc of power in Japan can be generated by 30mn t of blue ammonia, and expressed the intention to move from co-firing blue ammonia in existing power stations to single firing with 100pc blue ammonia by 2050. Japan received the world's first shipment of blue ammonia in 2020 from Saudi Arabia. The pilot project—undertaken by Saudi Aramco and the IEEJ, partnered by Sabic and supported by Meti— involved a full value chain, spanning the conversion of hydrocarbons into hydrogen and then to ammonia, and the capture of the carbon dioxide byproduct. After transport to Japan, ammonia was burned in thermal power stations without releasing carbon emissions. Saudi Aramco stated in February 2021 that its hydrogen business will be world-scale by 2030, and that Japan and South Korea will likely be where the first hydrogen trading markets will begin at the end of the 2020s or early 2030s.
Japan's largest refiner, Eneos Corporation (Eneos), said on 25 March 2021 that it signed an MoU with Saudi Aramco to consider development of a CO2-free hydrogen and ammonia supply chain as it accelerates efforts to develop hydrogen production, transport and sales businesses. Under the MoU, the two companies will conduct a feasibility study looking at means of hydrogen production and transport options. Upon completion of the feasibility study, Eneos will review the possibility of establishing hydrogen networks, which includes importing the product to Japan and supplying it to power stations and other industries from refineries.
As is evident from the Saudi Aramco ammonia initiatives, the Middle East will be an essential source of blue hydrogen. The UAE aims to become one of the lowest-cost and largest producers of blue hydrogen created from natural gas, according to Sultan al- Jaber, CEO of Adnoc. Adnoc intends to capitalise on the emerging global market for hydrogen by leveraging its existing infrastructure and partnership base as well as Abu Dhabi's vast reserves of natural gas.
While supply chain development is limited to pilot projects and MoUs, the success of the Saudi Aramco ammonia initiative demonstrates that a full value chain is achievable, and the commitments made by both private and public players in Japan and the Middle East are a strong indication that both regions view this partnership as a mutually beneficial endeavour that will create real opportunities for a viable hydrogen economy.
Japanese support for financing clean hydrogen
The development of a clean hydrogen supply chain will require substantial investment and collaboration from both the public and private sector. Technology risks associated with the limited track records of electrolysers at scale and hydrogen carriers, combined with significant associated capital costs that currently cannot compete with fossil fuel prices and evolving but potentially unpredictable regulatory regimes, pose challenges to accessing finance. Financing from public finance institutions such as Japan Bank for International Cooperation (JBIC) and Nippon Export and Investment Insurance (Nexi) will be crucial to attract private capital.
JBIC has expressed its intention to support the development of Japan's hydrogen society by providing long-term funding to supplement private-sector funds. Under a January 2020 cabinet order, the sectors eligible for funding from JBIC were expanded to include support through export loans and overseas investment loans in projects involving the production, transportation, supply and utilisation of hydrogen in developed countries. JBIC has recently added hydrogen as an 'important resource', which enables the application of energy and natural resources finance to the acquisition of interests in, development of and import of hydrogen.
The European Bank for Reconstruction and Development and Nexi have signed an MoU to combine their expertise in green financing. Nexi has also launched a loan insurance product for green innovation, which can be applied by Japanese companies for financing projects in the field of environmental protection/climate change prevention.
Whereas Japan's hydrogen aspirations should create a market for hydrogen, the support of Japanese financing institutions to providing financing where it may not otherwise be available will be critical to establishing a reliable supply to meet this demand. Finance, combined with strong policy signals, will open up an opportunity for Mena, with its natural resources and production capabilities, to step in as an essential contributor to decarbonisation and the achievement of Japan's hydrogen society.