---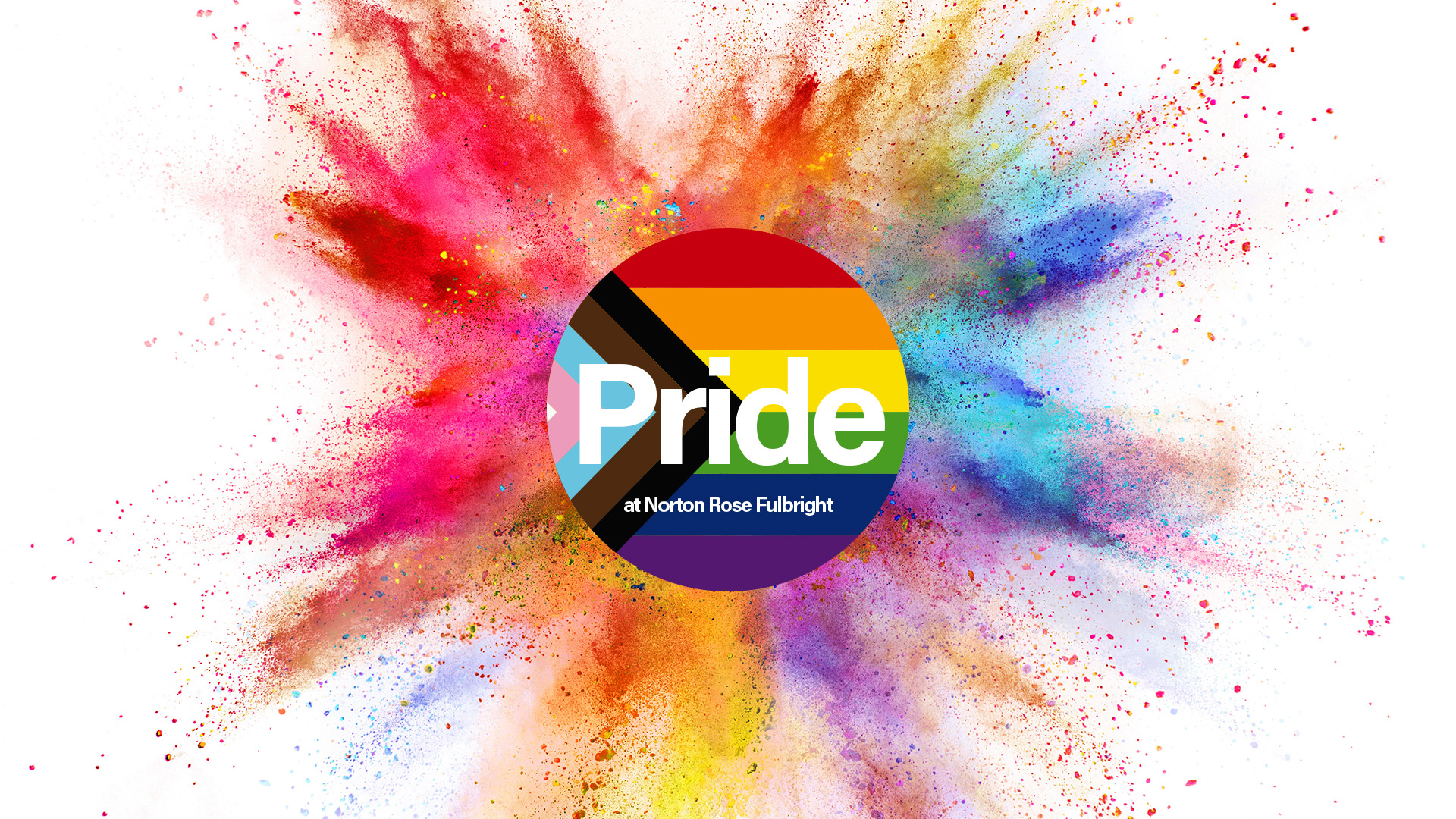 Over one third of lesbian, gay, bisexual, transgender, intersex and queer (LGBTIQ+) people feel they need to hide who they are at work, and a fifth feel that being LGBTIQ+ limits their job opportunities, according to a recent Stonewall survey.
While there is no doubt the world has come a long way since the Stonewall Uprising in 1969, a significant moment for the Pride movement and the LGBTIQ+ community, there is still a lot more we can do to build an inclusive society, and workplaces play a big part in this.
As part of our firm's global diversity, equity and inclusion policy, one of our commitments is to create an inclusive environment where our LGBTIQ+ colleagues can progress and develop their careers without fear of discrimination and/or harassment.
Find out more about what we are doing to create LGBTIQ+ inclusion.
Throughout the month of June, we will share some of the stories and lived experiences from our Pride network and allies around the world.
However you choose to mark Pride Month, we hope it is a time of reflection, support, celebration and meaningful conversations.
In conversation with
"A lot of the time, I just don't want a part of my identity to be a debate. Queer people exist, we have existed and we will exist, whether somebody likes it or not"
Our Pride network co-chairs, Rahul Mansigani and Polina Maloshchinskaia recently came together to discuss the importance of Pride month, the role that LGBTIQ+ networks have in regards to continuing to ensure inclusivity in the workplace, as well as the importance of active allyship.
When speaking about your personal life with colleagues, I think people should be encouraged to use non-gendered language when asking questions, such as referring to a partner, rather than wife, husband, boyfriend, girlfriend etc. It feels more open minded and starts you both off on the right foot by not assuming that the person you are speaking to is straight. It also avoids placing the responsibility on the LGBTIQ+ individual to have to correct the other person. Less awkwardness and more open mindedness all round!

- Lucy Heenan, Trainee Solicitor, London
Perspectives
Some of our colleagues share their personal stories and experiences on our diversity and inclusion blog, Perspectives.
Pride and Pride Allies network
Our global Pride network engages LGBTIQ+ employees and partners across all of our offices. We currently have active chapters in the US, Australia, Canada, Hong Kong, Singapore, the UK and South Africa.
Pride contributes to our diversity and inclusion agenda by encouraging the recruitment, retention and professional development of LGBTIQ+ talent, providing guidance on LGBTIQ+ inclusive policies and identifying opportunities to participate in volunteering and pro bono initiatives which support the LGBTIQ+ community. Pride has also helped us to develop and strengthen relationships with clients through their own LGBTIQ+ networks.
We are committed to creating an inclusive environment for our lesbian, gay, bisexual, transgender, intersex and queer (LGBTIQ+) people. We have developed and implemented LGBTIQ+ inclusive policies and resources, including toolkits to help managers understand the challenges that an LGBTIQ+ team member may face and the support they can offer.
We all have things that we need to learn more about – this isn't a personal failure, it's an opportunity for growth. You may unintentionally say things that upset others. Accept the learning curve, but be accountable and to make an active effort to change any hurtful behaviors in future.

Rachel Rosenfeld, Senior Associate, Washington, DC