---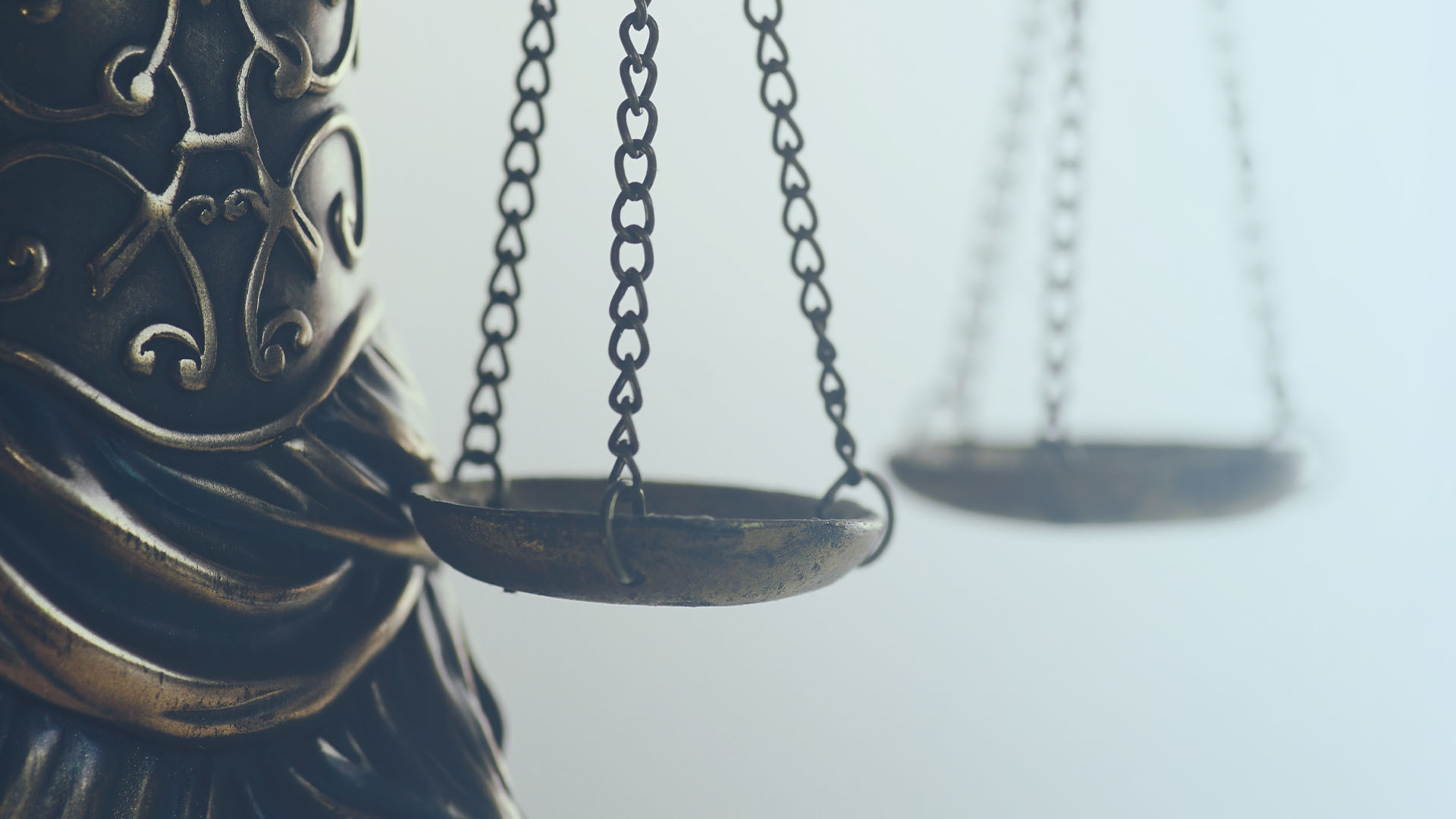 Climate change and sustainability disputes: Securities Litigation
Global | Publication | July 2021
US Securities Litigation Perspective
Enhanced Focus by SEC and Investors on Climate-Related Disclosures
In February 2021, Allison Herren Lee, then-Acting Chair1 of the U.S. Securities and Exchange Commission ("SEC"), stated that there was "really no historical precedent for the magnitude of the shift in investor focus that [has been] witnessed over the last decade toward the analysis and use of climate and other ESG2 risks and impacts in investment decision-making."3 Lee said that "climate and ESG are front and center for the SEC" and that "[i]nvestors are demanding more and better information on climate and ESG [that] is not being met by the current voluntary framework."4 At a recent panel discussion convened by the SEC ESG Subcommittee, representatives from two asset management firms stated that climate risk is an investment risk that affects long-term returns, with one panelist stating her firm had estimated that transitioning to a low-carbon economy would lead to gains of approximately 25 cumulative percentage points for investors over the next 20 years. The enhanced focus on climate risks, impacts, and opportunities is driving a push for mandatory disclosures, which proponents claim would provide consistent, comparable, and reliable metrics. A prescriptive disclosure framework is likely to lead to increased litigation and enforcement.
Existing Principles-Based Disclosure Framework
Item 303 of Regulation S-K requires that registrants disclose known trends and other material information in securities filings. In February 2010, the SEC published interpretative guidance to Regulation S-K to advise when a registrant might be required to disclose the impact of climate change. The SEC noted that climate change disclosures could factor into, among other areas, the registrant's description of its business, legal proceedings, risk factors, and management's discussion and analysis sections of securities filings. The SEC also provided the following specific examples of climate change-related topics that a registrant should consider disclosing: (1) the impact of legislation and regulation regarding climate change; (2) the impact of treaties or international accords relating to climate change on its business; (3) the indirect consequences of regulation or business trends, including legal, technological, political and scientific developments regarding climate change that may create new opportunities or risks for registrants; and (4) the significant physical effects of climate change that may have the potential to affect a registrant's operations and results.
In recent years, the SEC has been divided over the need for mandatory, standardized disclosures tailored to climate change risks. Supporters of the existing regulatory framework view the principles-based approach as providing necessary flexibility and adaptability, as each registrant can tailor its disclosures to meet its investors' needs. On the other hand, other commissioners have favored supplementing the principles-based materiality regime to provide uniform and standardized line-item disclosures. Commissioner Lee (a proponent of standardized disclosures) recently stated that the lack of mandatory, standardized disclosures can raise the cost of capital or lead to its misallocation.5 Following President Biden's election and the expected ushering in of a Democratic majority of the SEC commissioners, Commissioner Lee stated, "it's time to move from the question of 'if' to the more difficult question of 'how' we obtain disclosure on climate."
The Evolving Regulatory Landscape
On March 15, 2021, the SEC invited comments on prescriptive climate disclosures. The SEC will use the comments to develop future guidance and proposals on climate issues, particularly, a new disclosure framework. The request for comments sets out 15 multipart questions on climate and ESG disclosures, including the following areas that would require additional disclosure:
How should companies consider disclosing internal governance of climate issues and the impact of climate risk or impact and executive compensation?
Should climate disclosures be subject to an audit or assessment process or attestation requirement comparable to assurance requirements for financial disclosures?
Should climate disclosures be subject to specific executive officer certifications?
Should there be a management sustainability analysis section that is similar to the management discussion and analysis or compensation discussion and analysis?
How should the SEC address disclosure by private companies in exempt offerings?
It is clear the SEC is determined to develop a comprehensive climate disclosure framework, though it remains unclear exactly what form that framework might take.6 In inviting public comments, Commissioner Lee encouraged all market participants to weigh in—including those who may see climate-related issues differently—stating that climate-related disclosures "are complex issues and [the SEC] will reach the best result through thoughtful engagement across a wide range of perspectives."
Litigation and Regulatory Risks
Companies should be aware of their legal and regulatory risks for climate-related disclosures. For one, statements in offering documents are subject to Sections 11 and 12(a)(2) of the Securities Act of 1933, which impose civil liability for material misstatements and omissions in certain offering documents. In addition, Section 10(b) of the Exchange Act of 1934 ("Exchange Act") and Rule 10b-5 prohibit material misstatements and omissions in securities filings and other public statements, including less formal statements like press releases, investor calls and websites. Section 14(a) of the Exchange Act and Rule 14a-9 prohibit material misstatements and omissions in connection with proxy solicitations, under which courts and the SEC have generally applied a negligence standard. Climate-related disclosures may also give rise to liability under state laws, including consumer protection laws.
Although litigation relating to climate disclosures to date is sparse, litigation is likely to increase given the increasing prevalence and focus on climate disclosures. Companies might find themselves subject to suit for alleged failures to disclose material risks stemming from climate change, such as environmental risks to key assets or supply chain disruptions caused by flooding or wildfires. Or, companies might face allegations of "greenwashing" their disclosures, meaning the company is alleged to have represented its business practices as environmentally friendly when they were not.
Companies might also be subject to enhanced enforcement. In March 2021, Commissioner Lee asked the SEC's Division of Corporate Finance to prioritize its review of climate-related disclosures, including a review of the extent to which public companies have addressed the topics identified in the SEC's 2010 guidance and complied with those disclosure obligations. In addition, the SEC recently formed a 22-member task force in its Division of Enforcement (the Climate and ESG Task Force) charged with identifying ESG-related misconduct. The Division of Examinations announced recently that its 2021 examination priorities will enhance focus on climate-related risks, and to that end on April 9, 2021 it issued a Risk Alert noting that "[d]uring examinations of investment advisers, registered investment companies, and private funds engaged in ESG investing, the staff observed some instances of potentially misleading statements regarding ESG investing processes and representations regarding the adherence to global ESG frameworks."7
Best Practices to Reduce Litigation and Enforcement Risks
Companies should consider the following best practices to reduce their litigation and enforcement risks:
Develop internal controls for climate-related disclosures. Companies should develop internal controls, similar to controls over financial reporting, to ensure that climate-related statements are supported by facts and data. Companies should also disclose the basis of projections and explain assumptions with reasonable detail, and utilize estimates, ranges, and aspirational statements when appropriate, that are accompanied by meaningful cautionary language.
Specifically tailor disclaimers to climate-related risks. Companies should consider the specific climate-related risks applicable to their particular circumstances and prepare individualized and detailed cautionary statements tailored to those risks. Cautionary language should be reviewed and updated regularly, warn of specific risks and discuss actual developments relevant to those risks.
Disclose all known material information in voluntary disclosures. Safe harbors for forward looking statements do not protect against false or misleading statements made with actual knowledge that the statement was false or misleading. John Coates, Acting Director of the SEC's Division of Corporation Finance, recently stated in another context that "[a] company in possession of multiple sets of projections that are based on reasonable assumptions, reflecting different scenarios of how the company's future may unfold, would be on shaky ground if it only disclosed favorable projections and omitted disclosure of equally reliable but unfavorable projections, regardless of the liability framework later used by courts to assess the disclosures."8 Thus, if a company speaks on climate-related issues voluntarily, it must ensure that its statements are neither materially false nor misleading and that such statements do not omit material information.
Canadian Securities Litigation Perspective
Expectations of Canadian Securities Regulators
Increasingly, since 2010 Canadian securities regulators have been focusing attention on the sufficiency of climate-related disclosures by Canadian listed companies.
In October 2010 the Canadian Securities Administrators (CSA), a council of the securities regulators from all of the Canadian provinces and territories, released CSA Staff Notice 51-333 Environmental Reporting Guidance (NI 51-333), providing detailed guidance to reporting issuers on existing continuous disclosure requirements relating to environmental matters under securities legislation. Examples of potential environmental impacts were provided, including interrupted operations, material unplanned costs, licensing and reputational impacts, access to and cost of capital, and the availability and affordability of insurance.
In particular, the guidance advised audit committees, boards, and officers responsible for certifying disclosures to consider the following in fulfilling their oversight functions relating to environmental disclosure:
Environmental matters that are reasonably likely to impact the issuer's business and operations in the foreseeable future
The magnitude, sources and nature of the issuer's current and anticipated environmental risks and liabilities
What has been and is likely to be the impact of environmental matters on revenues, expenditures and cash flows
The impact that environmental matters could have on the company's financial condition and liquidity
What assessment has been made by management regarding the materiality to investors about information on environmental matters, and whether the disclosures in the financial statements, MD&A and Annual Information Form (AIF) are consistent with it
In March 2017, as a result of both increased investor interest and domestic and global developments, the CSA announced a project to gather information on the state of climate change disclosure by examining disclosures made by TSX-listed companies regarding risks and financial impacts associated with climate change.9
The results of its review published in August 2019 revealed that despite the guidance provided in NI 51-333, 22% of the issuers sampled made no disclosure whatsoever of any climate-related risks, and 22% provided only boilerplate disclosure. The Staff Notice reporting on the results characterized climate change-related risks as "a mainstream business issue" and reminded issuers that under existing law, they are expected to consider such risks as part of their ongoing risk management and disclose any that are material to their business.10 The Notice provided additional guidance to issuers, their boards and management, to assist them in identifying and determining the materiality of climate change-related risks. This includes undertaking an analysis of the issuer's exposure to both short and long term risks of climate change, and as part of determining materiality, consideration of how to effectively measure and quantify those risks, whether acute, chronic or transitional.
Current Disclosure Framework
In Canada, all securities law is provincial, and substantially the same across Canada. This discussion will focus on Ontario.
A prospectus is required to be filed with the Ontario Securities Commission (OSC) and a receipt for it issued if a company's securities are going to be distributed to the public.11 A prospectus is required to provide "full, true and plain disclosure of all material facts relating to the securities issued". 12 A material fact is one what would reasonably be expected to have a significant effect on the market price or value of the issuer's securities.13 The prospectus must also include a description of risk factors relating to the issuer and its business, including "general risks inherent in the business carried on by the issuer, environmental and health risks" and "any risk factors material to the issuer that a reasonable investor would consider relevant to an investment in the securities being distributed".14
If there is a material change in the business, operations or capital of a publicly traded company (or reporting issuer), it must promptly disclose that information in a news release and in a material change report filed with the OSC.15 A change is material if it would reasonably be expected to have a significant effect on the market price or value of the issuer's securities.16
National Instrument 51-102 Continuous Disclosure Obligations (NI 51-102) also requires reporting issuers to make periodic disclosures of material information in its Annual Information Form (AIF) and Management Disclosure and Analysis (MD&A). The AIF must include risk factors relating to the issuer and its business that would be most likely to influence an investor's decision to purchase the issuer's securities.17 The annual MD&A must include risks or uncertainties that the issuer reasonably believes will materially affect its future performance.18
If an issuer includes forward-looking information in its disclosures, it must identify the information as forward-looking, provide cautionary language, state the material factors or assumptions used to develop it, and update any previously disclosed forward-looking information and describe the issuer's policy for updating it.19
It is an offence to make a statement in any release, report, prospectus or other document required to be filed or furnished under Ontario securities law that is misleading or untrue or does not state a fact that is required to be stated.20
Other Developments
At least in Ontario, recent developments suggest that climate change reporting requirements are expected to become more prescriptive.
In January 2021, the Ontario Capital Markets Modernization Task Force released its final report containing proposals for modernizing securities regulation in Ontario and making Ontario a more attractive capital market destination. Its recommendations include mandating disclosure of material ESG information, "specifically climate-change-related disclosure that is compliant with the TCFD recommendations for issuers through regulator filing requirements of the OSC". The requirements would apply to all reporting issuers except investment funds and include disclosure of Scope 1, Scope 2 and, if appropriate, Scope 3 greenhouse gas emissions on a "comply or explain' basis. There would be a transitional phase for issuers to comply with the new requirements.21
In May 2021, draft legislation22 was introduced into the Ontario Legislature which, if enacted, would amend the Act to require issuers and reporting issuers to conduct climate-related risk assessments (involving an analysis of the risks stemming from the impact of climate change as they relate to the issuer in the context of specified scenarios) in order to identify material facts and material changes.23
Litigation and Regulatory Risks
Failure by an issuer to comply with its disclosure obligations either by failing to make a required disclosure, or by making a statement in any release, report, prospectus or other document required to be filed or furnished under Ontario securities law that is misleading or untrue or does not state a fact that is required to be stated is a breach of the Act.24 A breach can provide the basis for proceedings by the Commission under s. 127 of the Act that could lead to sanctions including a fine of up to $1 million per breach and a an order cease trading its securities. Directors and officers also can be sanctioned if they authorized, permitting or acquiescing in a breach by the issuer.25 If found to have breached the Act or to have acted contrary to the public interest, the director or officer may be subject to a prohibition on acting as an officer or director of any issuer or reporting issuer permanently or for a specified period of time, in addition to being ordered to pay monetary penalties.
The OSC has taken enforcement action against officers and directors in connection with breaches of disclosure requirements including as it relates to risks.26 Given the CSA's focus on climate-related disclosures by TSX listed companies and increased pressure from institutional investors on Canadian issuers for more robust climate change disclosures,27 it is highly likely that enforcement action will be taken against some companies, their directors and senior officers in respect of deficient disclosures.
In addition to the regulatory risk, reporting issuers and their officers and directors also face exposure to shareholder class action litigation in relation to alleged misrepresentations concerning climate change-related risks and impacts in prospectuses, continuous disclosure documents, and oral statements. The Act creates a statutory cause of action for prospectus misrepresentation in section 130 of the Act, and for misrepresentation in continuous disclosure documents and oral statements in Part XXIII.1. Neither cause of action requires proof that anyone relied upon the misrepresentation. While to date there have been no securities class actions alleging misrepresentations in relation to climate change risks, the likelihood of such actions appears to be high. Issuers and their officers and directors are increasingly the target of securities class actions in Canada arising out of risk disclosures.28
Best Practices to Reduce Regulatory and Enforcement Risk
If they have not already done so, senior management and boards of directors of Canadian publicly traded companies should educate themselves about climate change and its expected impacts, understand the company's disclosure obligations relating to climate change-related risks, and familiarize themselves with available guidance, seeking assistance from external advisors as appropriate.
In addition to the CSA Staff Notices referenced above, a helpful resource includes, for example, the January 12, 2021 Corporate Finance Session of the Alberta Securities Commission (ASC)29. In it, Corporate Finance staff of the ASC provide examples of both good and deficient climate change disclosures, summarize regulatory requirements related to forward looking information, and offer the following tips for good climate-change related risk disclosure:
Implement a process to identify material climate-change related risks

Consider risks over the short, medium and long-term
Consider both physical and transition risks

Avoid vague or boilerplate language
Disclose how the issuer's business is specifically affected
Where practicable, quantify and disclose the impact of the risk (financial and other), including magnitude and timing
For voluntary disclosures:

Prepare with the same rigour as required filings
Ensure consistency with information included in continuous disclosure filings, when material
Consider if the disclosure is forward-looking in nature
Ensure the voluntary disclosure does not obscure material information
Implement a robust process for reviewing voluntary disclosure to ensure information is reliable and accurate
In addition, as recommended in "A US Perspective – Securities Litigation and Climate Change and Sustainability Risks", companies should develop robust internal controls for climate-related disclosures, and review and update those disclosures on a regular basis.
Finally, the company's insurance policies providing coverage for the company and the directors and officers as it relates to securities regulatory investigations, securities class actions and climate change impacts should be reviewed on an annual basis.
---
Footnotes