---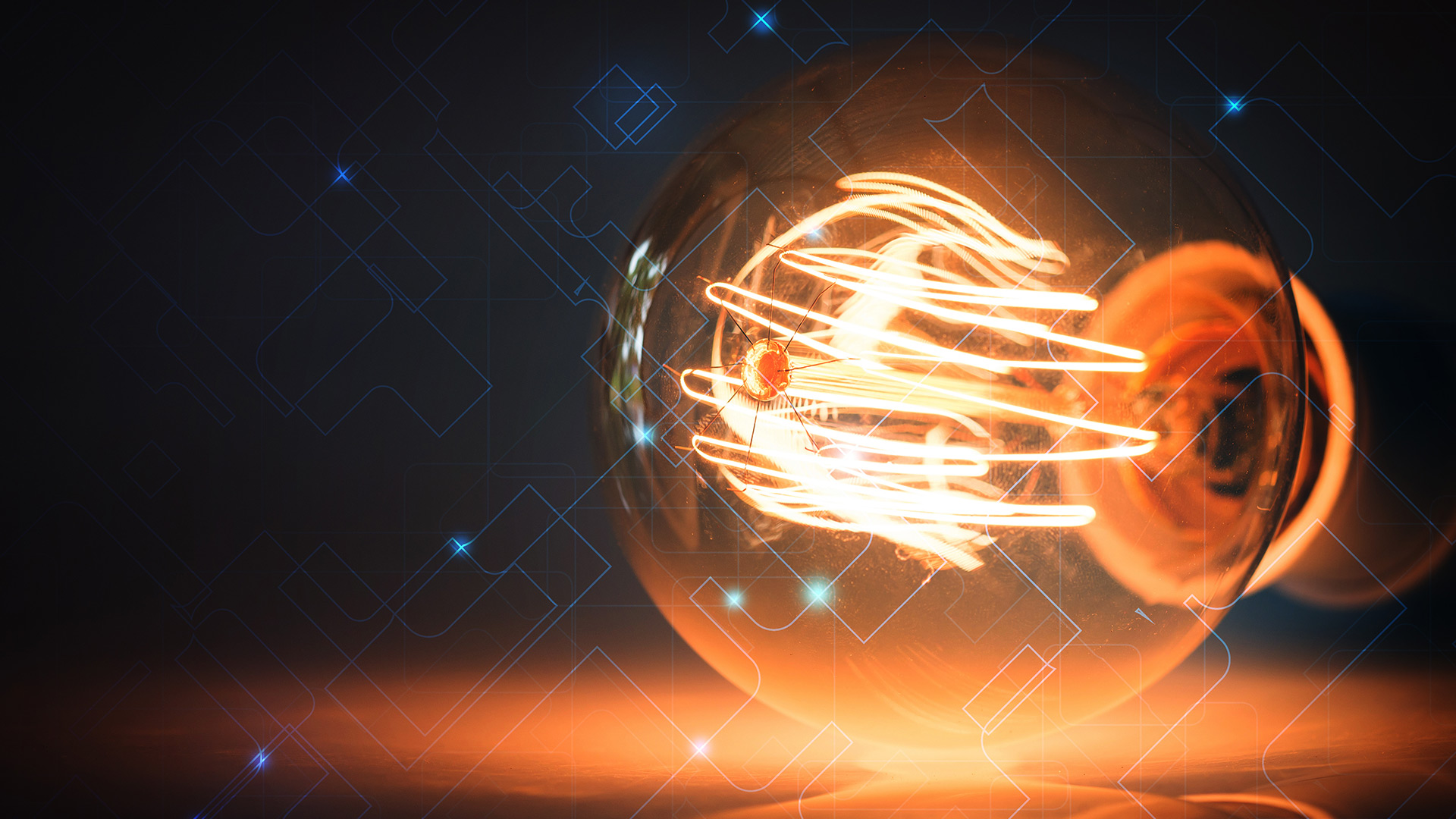 Regulatory progress for energy storage in Europe
Global | Publication | March 2019
Introduction
Electricity storage is critical for the future of European power networks. However, for storage to realize its full potential, a robust regulatory framework is needed. In the European Union (EU), the role energy storage plays in EU power markets will be formally recognized in the Electricity Market Design Directive (recast), which is expected to be adopted in Q1/Q2 2019. Change at the EU level is also being championed by a number of EU Member States. In this briefing, we consider developments in the EU and the markets for energy storage in Germany, France, Greece and the Netherlands.
European Union
The Electricity Market Design Directive (recast), part of the EU's Clean Energy for All Europeans legislative package, includes measures designed to adapt the EU electricity policy framework for the clean energy transition, with measures to enhance flexibility and enable consumer participation in energy markets. The directive aims to reduce barriers to energy storage, and mandates non-discriminatory and competitive procurement of balancing services and fair rules in relation to network access and charging. Interestingly, the directive has adopted a wide definition of 'energy storage', encompassing both reconversion to electricity or conversion into another energy carrier. This is a broader definition than that proposed in some Member State markets, where the definition foresees only the reconversion to electricity. Energy storage is also recognized as a distinct asset class, separate from generation.
Once implemented, these measures are expected to facilitate energy storage, but it remains to be seen how individual Member States will implement the directive into national law within the next three years following the adoption of the directive. In particular, the provisions of the directive entitling transmission system operators (TSOs) and distribution system operators (DSOs) to own and operate storage assets under certain circumstances may result in narrower or broader markets for storage services offered by independent storage operators in different Member States. It will be interesting to see how individual Member States implement measures to enable consumers to shift their demand, to allow self-consumption and storage, and to enable dynamic time-of-use tariffs. The same applies to the role of aggregators and local energy communities introduced by the directive. In any case, it is expected that the roll out of smart meters will become increasingly important to enable the intended flexibility.
Germany
Storage capacity in the German energy market is still mainly provided through large pumped hydro storage facilities. These facilities are able to provide both baseload power and balancing services, supporting grid stability. However, due to complex planning procedures and increasing public resistance, there are few new facilities under development.
This is why battery storage is of interest to the German market, with new technologies such as power-to-hydrogen and other 'power-to-x' applications also finding their initial commercial use cases. There are also attempts to modify existing cavern gas storage facilities for hydrogen storage. There are in principle two different use cases for battery storage systems in Germany. Firstly, residential solutions, mostly in combination with PV systems, and secondly, large scale or industrial systems, which either secure electric supply for large consumers, provide reserve control or ancillary services, or a combination thereof. At present, more than 20 large scale battery storage systems (1 MW to 48 MW) are operating in Germany, and several large scale systems are expected to be commissioned in the next 24 months. On the residential side, around 385 MW of battery storage has been installed to date.
The key driver for the development of energy storage in Germany is the Energy Transition (Energiewende) and the ambitious national targets to increase the share of renewable energy sources in the generation market to 60 per cent of final consumption by 2030. As grid expansion is behind schedule, the current shift from centralized to decentralized energy generation requires measures to ensure greater grid stability and flexibility.
Following the political decision to decarbonize the transport sector by using electric vehicles (EVs), e-mobility and charging infrastructure are also increasingly driving progress in energy storage solutions. The growing EV charging network comprises both residential and commercial charging stations, and requires greater grid capacities, as well as flexible solutions for electricity demand and supply.
However, energy storage projects in Germany face several legal and commercial challenges. For example, storage facilities are treated as consumers when drawing electricity and as generators when providing electricity. Since the consumption of electricity is subject to several taxes, levies and charges, which also have to be paid by the end consumer, electricity from storage facilities face a double charge. While storage projects benefit from some exceptions and reliefs, the regulatory framework is still highly complex and requires case-by case consideration, especially when a device is supposed to be operated in multi-use scenarios.
A key challenge with regard to large-scale battery storage facilities is the uncertainty regarding price forecasts on the Central European balancing market. On the one hand, the increasing installation of variable renewable generation is a factor supporting future demand for balancing services. On the other hand, enhanced interconnection, grid expansion and the growing number of balancing service providers are factors influencing future price expectations. Further, the German TSOs and the Federal Grid Agency are currently discussing battery specific prequalification criteria for future balancing services auctions and changes to tendered products (time segments and tender periods) have also been announced for mid-2019.
In relation to the implementation of the new Electricity Market Design Directive, it remains to be seen in the national implementation process to what extent the TSOs and DSOs will be entitled to own and operate storage facilities themselves in Germany.
France
The Energy Transition Law1 (ETL), sets ambitious 2030 targets for renewable energy in France: 32 per cent of final energy consumption and 40 per cent of energy production (compared with the current figure of 18.4 per cent). The ETL refers to energy storage as a necessary means to achieve environmental policy objectives.
Storage facilities are defined in the Ministerial Order of 7 July 2016 as "a set of stationary electricity storage equipment allowing the storage of electric power in one form and its reconversion, while being connected to the public power grids. The technologies of these equipment are [pumped storage], hydrogen, electro-chemical batteries […]. The facility is connected to the public power grid directly or indirectly, through facilities belonging to a user of the grid". In 2015, France had 5.82 GW of operational storage capacity, of which pumped storage comprised 5.81 GW. However electro-chemical storage is growing rapidly, in particular with lithium-ion batteries, with batteries accounting for nearly 52 per cent of the remaining storage capacity.
In France, except for pumped storage, energy storage remains limited, but a forecast recently published by the French energy regulator (CRE) reports a potential of between 1 and 4 GW by 2030. The cost of energy storage is decreasing, whilst the share of renewable energy in the energy mix is increasing, offering interesting development opportunities for energy storage. However, energy storage projects in France face several legal and commercial challenges.
In particular, the current regulatory framework allows for energy storage, but there is no legal framework designed for its development. The French energy code refers to energy storage only three times: firstly, article L142-9-I creates a "National register of electricity production and storage facilities"2; secondly, article L315-1 provides that an individual plant for self-consumption may include the storage of electricity; and finally, article L121-7 specifies that in non-interconnected areas, the costs of storage facilities managed by the grid operator are offset through the public service contribution of electricity (CSPE). This does not provide for a solid legal framework.
Furthermore, the development of energy storage facilities is also hindered in some circumstances. For example a stand-alone storage facility (not co-located with generation) is considered by the transmission and distribution system operators as (i) a consumer when it draws electricity from the power grid; and (ii) as a producer when it injects electricity into the power grid resulting in a double charge for accessing the grid (tarif d'utilisation du réseau public de transport d'électricité or TURPE). Separately, the feed-in tariffs (tarif de rachat de l'électricité) regime for electricity production, used to favor the direct injection of electricity into the grid, rather than it being stored. Both factors have hindered the emergence of an energy storage market in France despite energy storage being a key driver of the clean energy transition and of the achievement of the ambitious targets set in the ETL.
There is a need to establish an appropriate legal framework particularly in light of the number of new initiatives coming forwards. For example, EDF has presented a major electrical storage plan with the objective of becoming the European leader in the sector by 2035. Separately, the Grid Motion project was launched by, amongst others, PSA, Direct Energie and Enel to develop vehicle-to-grid technology, using second-life batteries from EVs. Renault has also launched its Advanced Battery Storage project, with the aim of building a 70 MW battery storage facility from second-life batteries by 2020. The first facilities will be installed at the beginning of 2019 at several Renault factories (i.e. including Douai and Cléon in France). Finally, in 2018, the French Government launched a "hydrogen plan" committing €100 million per year for five years, aimed at developing this technology and in particular its energy storage potential, in order to unlock longer-term storage opportunities.
First steps towards an appropriate regulatory framework are emerging, for example the TURPE 5 now gives energy-intensive industries using storage a reduction up to 50 per cent, and reinforces the difference in rates between peak consumption hours and low consumption hours, with the aim of controlling peak consumption and developing decentralized renewable production and self-consumption.
These regulatory developments do not meet the needs of the energy storage market in France however. An appropriate regulatory framework will need to provide visibility for energy storage operators and to allow the emergence of an economic model (or models) that will ensure the profitability of investments. The Electricity Market Design Directive is perceived as an opportunity to define such a harmonized framework and to relaunch work aimed at creating an appropriate regulatory framework, and will act as an incentive to increase the number of storage technologies in France.
Greece
Greece is attempting to decrease its dependency on fossil fuels in part by encouraging initiatives in the Greek islands – which are not scheduled to be connected to the mainland power grid within the coming years (known as the Non-Interconnected Islands, or NIIs) – to become energy self-sufficient, through a mixture of renewable energy generation and storage infrastructure3.
The recent arrival of Tesla in Greece provides important impetus in this direction. Tesla entered the Greek market in February 2018, establishing an EV R&D facility to act as a base for its operations in southeast Europe. As a separate initiative, Tesla executives met with the Greek Minister of Environment and Energy in January 2019, to propose a plan for electrification of the NIIs. The proposal involves replacing the diesel units, which currently power the islands, with a combination of renewable power and batteries. Tesla is attempting to secure the go-ahead for a pilot project, on the island of Lemnos, which will involve building a microgrid that will be powered by solar energy and incorporate an energy storage system modeled on the Tesla Powerpack, much like the microgrid solutions which have already been deployed by Tesla on islands such as Ta'u (American Samoa) in 2016 and Kauai (Hawaii) in 2017.
Greece has approximately 6,000 islands and islets, of which roughly 200 are inhabited but only 20 are connected to the mainland power grid, including Evia (the second largest Greek island), 4 Ionian islands and (as of May 2018) 13 Cycladic islands. At the end of November 2018, the first stage of the interconnection with Crete (the largest Greek island) officially commenced, with the execution of the requisite contracts with the Independent Power Transmission Operator.
In the January 2019 meetings, Tesla also expressed its intention to participate in the international tenders which are expected to be announced by the Greek Regulatory Authority for Energy in 2019, under the EU Smart Islands Initiative under which three Aegean islands (Astypalaia, Symi, and Kastellorizo) have been selected as pilot "smart island" projects. Tesla has also expressed its interest in the "hybrid energy islands" initiative which the Greek Ministry of Environment and Energy is currently examining, and which is aimed at increasing renewable energy penetration in the NIIs, to over 60 per cent.
Meanwhile, on the mainland, a pumped-hydro storage project is being developed by Terna Energy S.A. in the Municipality of Amfilochia in Western Greece4. The project will have a total installed capacity of 680 MW (turbine mode) and 730 MW (pumping mode), and will involve the construction of two independent upper reservoirs and two independent powerhouses, while the existing Kastraki artificial lake will act as the (common) lower reservoir. Classified as a strategic investment under the applicable Greek legal regime, the project has also been selected as an EU Project of Common Interest, while the design and Environmental Impact Assessment are being co-funded (50 per cent) by the EU Connecting Europe Facility-Energy.This project has the potential to provide flexibility and stability to the mainland grid, particularly to meet the increased balancing requirements of the Greek System, due to the expected increase of renewable generation.
A key issue will be the undetermined regulatory framework for the commercial operation of both pumped-hydro and a number of hybrid projects (combining wind and pumped-hydro technologies) which are currently being developed in NIIs. This highlights the need for regulation to catch up with progress in the energy storage sector.
The Netherlands
Although the Netherlands will probably not meet its 2020 renewable energy targets, we are seeing an increasing number of initiatives that aim to accelerate the energy transition. Last year, the Dutch Climate Act was adopted, establishing a clear pathway to full decarbonization by 2050, with a first target of a 49 per cent decrease in carbon emissions by 2030 (compared with 1990 levels). To achieve this target, an ambitious initiative has been launched with a wide range of stakeholders including environmental organizations, utilities and mobility providers. This has resulted in a draft Climate Accord with 600 concrete measures identified to realize the target, including a substantial role for various energy storage technologies. It remains to be seen which measures from the draft Climate Accord will actually be implemented.
From an energy system perspective, the measures proposed to mitigate sustained periods of darkness and low wind conditions during winter are interesting. Specifically 'power to X' technologies (for example hydrogen or ammonia production from renewable electricity) are considered to play an important role in the system. With a potential of 180 GW of offshore wind capacity in the North Sea, the future role of such technologies is now also included in an amended (proposed) regulatory framework for the construction and operation of offshore wind in the Dutch part of the North Sea. Various initiatives are currently being developed to create so called North Sea Wind Power Hubs, with a prominent role for energy storage on 'power link islands' and involving various national grid managers for both the electricity and gas networks.
In the near-term, a number of other (expected) amendments to the Dutch regulatory framework are also likely to benefit various forms of energy storage. For example, the net-metering scheme for homeowners with PV-systems will come to an end in 2021, which is expected to accelerate the market for home storage systems. Strict requirements for energy efficiency labelling of homes from 2023 and the introduction of an obligation to construct newly built homes without a connection to the gas network is also expected to trigger additional demand for domestic self-supply and electrification, including an important role for storage. Furthermore, in November 2018, the Dutch parliament (Tweede Kamer) adopted a motion aiming to end the 'double' taxation charge for the consumption of electricity, which is expected to have a considerable impact on the business case for energy storage projects in the Netherlands.
The updated National Action Plan 2019 on Energy Storage and Conversion5 published by the industry group Energy Storage Netherlands identifies various issues that adversely affect the accelerated deployment of storage projects at different levels of the energy system and which need to be addressed in the national regulatory framework. This National Action Plan provides valuable guidance in respect of the amendments necessary in the Dutch regulatory framework to achieve the Climate Act target.
We are experiencing a considerable increase in interest into energy storage projects from both project developers and (project) financiers, both for hybrid 'renewable plus storage' projects and for stand-alone energy storage projects. However, the absence of a comprehensive strategy to create a level playing field for energy storage projects in the Netherlands still affects viability and bankability of these projects. Although energy storage projects are considered interesting from an equity perspective in the Netherlands, debt financiers are still assessing if and how sufficiently stable cash flows can be generated by projects to service the debt.
The Electricity Market Design Directive together with national legislative initiatives are important steps to facilitate the clean energy transition from a regulatory perspective. Much remains to be done in this respect, but fortunately this is not deterring developers from moving ahead with a broad range of energy storage investments which will be an important element of the future energy system in the Netherlands and the EU.
---
Footnotes