---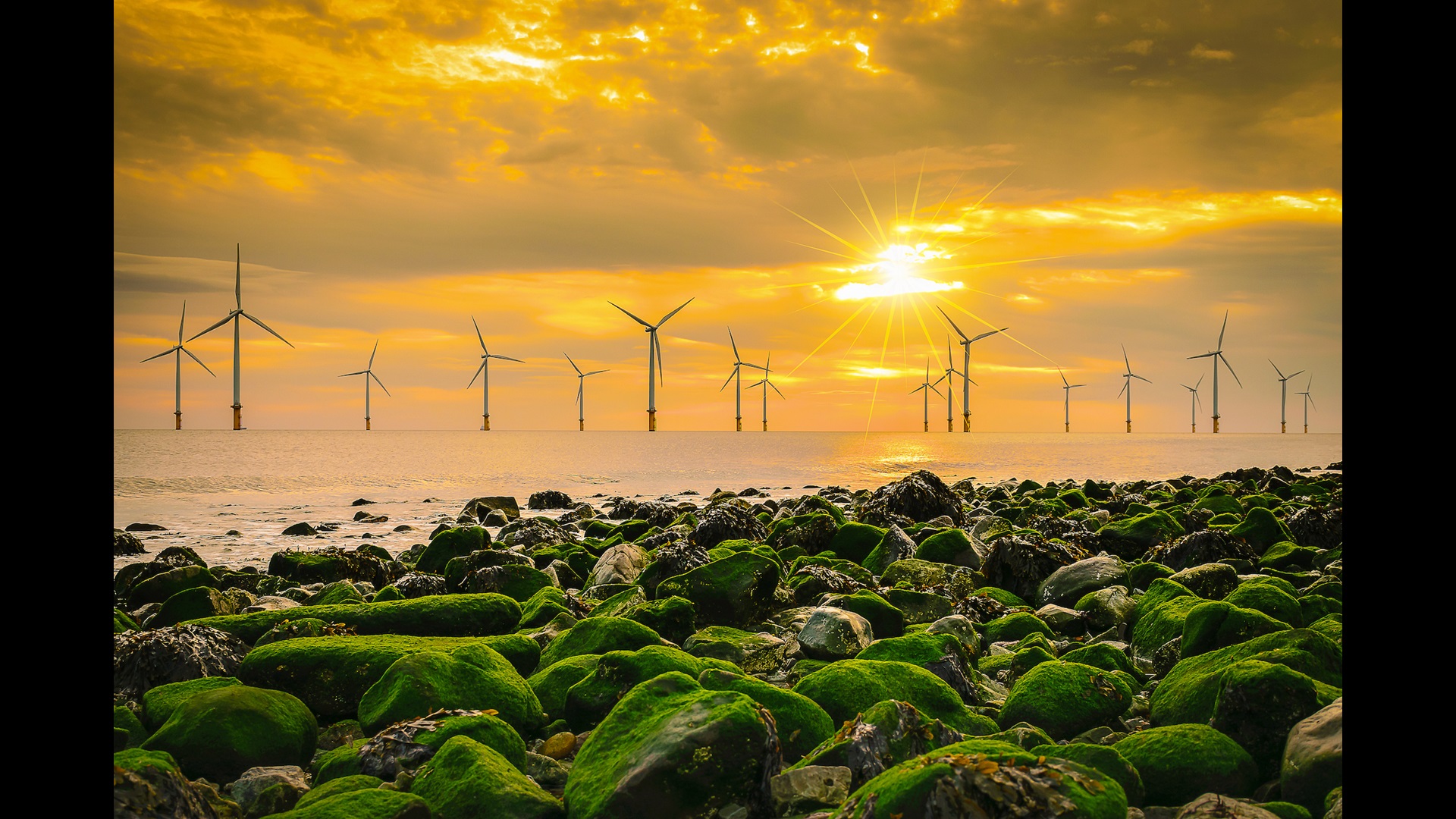 Policy proposals give a welcome boost to UK renewables
Global | Publication | March 2020
Introduction
The UK Government has published a consultation on the next contracts for difference (CfD) allocation round 4 (AR4) in 2021 (the Consultation, see here). The proposals will see the CfD scheme expanded to become the cornerstone of the UK Government's renewable electricity policy. If backed by a well-sized budget (which is an important and open question), this is important news for UK renewables. Considering the innovation that has been happening in merchant projects in recent years, we expect this will underpin hybrid projects that combine CfD and merchant elements. The Consultation closes on May 22, 2020.
The Consultation is seeking views on a number of issues including:
An auction for more established technologies (Pot 1), providing a boost for technologies such as onshore wind and solar PV
Extending the CfD scheme to cover projects commissioning to 2030, to give greater confidence to projects with longer lead times such as offshore wind
Including floating offshore wind as a distinct technology category which would compete in the less established technology auction (Pot 2)
Creating a distinct auction for offshore wind (proposed Pot 3)
Removing difference payments during negative price periods for new CfD agreements
Strengthening regimes for decommissioning plans, supply chain plans and non-delivery disincentives, including bid bonds
Background
The Consultation recognises the need to scale up renewable energy deployment in order to meet the UK's new net zero emissions target by 2050. In their report on net zero, the Committee on Climate Change advised that the UK could require four times the amount of renewable generation from today's levels.
It also acknowledges that value for money is an important driver. Allocation round three saw the first "zero monetary budget impact" bids, with strike prices below wholesale power prices at £39.65/MWh for delivery in 2023/24 and £41.611/MWh for delivery in 2024/25 (in 2012 prices) awarded to 6 GW of generation. The Consultation does not include any proposals for new budget for CfD agreements, and so the assumption is that the budget available remains unchanged, being up to £557 million as set out in the Control for Low Carbon Levies and reiterated in the Offshore wind sector deal, published in 2019.
Regional growth and supporting local communities are also central aims underpinning the proposals. The Consultation notes that further plans to support the transition to a decarbonised power sector will be set out in an upcoming Energy White Paper which is expected soon.
Key proposals
Delivery years extended to 2030
Industry will welcome the reiteration in the Consultation of the Government's previous policy of holding auctions every two years. However, as the CfD (Allocation) Regulations 2014 only permit auctions to be held in delivery years up to March 31, 2026, which places constraints on delivery of projects with longer lead time projects. A central question for consultation is therefore the extension of delivery years which may be established to March 31, 2030. This is an important signal to the UK offshore wind market in particular.
Established technologies
Although some onshore wind and solar PV projects have deployed on a merchant basis, the Consultation concludes that the scale of deployment is insufficient to meet the 2050 net zero target. As a result, an established technology (or Pot 1) auction will be held in AR4 for the first time since 2015. A number of projects, which have already sunk development costs, are expected to participate. However, the extent to which this policy change stimulates deployment of new onshore wind development, or facilitates repowering of older onshore wind sites, will also depend on planning policy and the application of the National Planning Policy Framework, which has in practice slowed development in England and Wales.
Pot structure
Despite the low clearing prices for Pot 2 auctions in 2019, it is proposed that a tiered pot structure be maintained for AR4, rather than moving to technology neutral auctions. The Government is clear that it expects onshore wind and solar to be more competitively priced than Pot 2 technologies and, in maintaining a distinct Pot 2 auction, it hopes to ensure that technologies that have a significant longer-term contribution to decarbonisation, but which are not currently cost-competitive, are successful. However, recognising the dominance of offshore wind in the 2019 allocation round and the distinct characteristics of offshore wind (such as its longer development time-lines), the Consultation includes a proposal to split offshore wind into a third, distinct pot.
Floating offshore wind to be defined as a technology type within 'Pot 2'
The Consultation seeks views on whether floating offshore wind will need to be deployed in the 2030s to deliver the target of net zero by 2050. The technology and supply chain export opportunities to deep water markets such as Japan and US West Coast are noted as a consideration, although not a determining factor. Accordingly, it is proposed that floating offshore wind is defined as a distinct technology category under the CfD (Allocation) Regulations, with its own strike price. Fixed bottom offshore wind is not proposed to be defined however, giving developers the option of bringing forward hybrid fixed/floating offshore wind projects. Floating offshore wind would be included in the less established technology auction (Pot 2), meaning that its success will depend on its competitiveness compared to other competing technologies such as remote island wind and advanced conversion technologies.
Supply chain plans for offshore wind
With the UK's withdrawal from the EU, more robust UK content rules appear to be under consideration. Whilst the existing supply chain plans regime has focused attention on UK content, the Consultation is seeking views on aligning this policy more closely with the Industrial Strategy and the Offshore Wind Sector Deal, as well as strengthening the process to monitor and enforce compliance. Currently only wind projects over 300 MW are required to submit supply chain plans, but views are also sought on whether the threshold should be lowered, and whether plans should also include an assessment of the carbon intensity of the supply chain.
Negative pricing
The Consultation also proposes removing any difference payment under new CfD agreements when the Intermittent Market Reference Price is negative (rather than this applying only after six consecutive hours of negative pricing). Updated modelling shows an increased likelihood of negative price periods, meaning that generators would be incentivised to more actively manage their output, rather than contributing to electricity system management costs. The Consultation also launches a call for evidence on system costs more generally, calling for evidence which might reduce future system costs.
Ensuring project delivery
Proposals also look at strengthening the non-delivery disincentive (NDD) exclusion. This includes extending the NDD to a period of 36 months from CfD notification, to ensure that an excluded site is barred from entering the next CfD round when these are held on a two-yearly basis (in line with current policy). CfD applicants will also be examining proposals to include options such as bid bonds closely. Views are sought on appropriate bonding levels, suggesting £10,000 / MW, as well as the form of acceptable bid bond. The Consultation suggests that strengthening the NDD may allow greater scope to extend the milestone delivery date (MDD). Currently projects must demonstrate either expenditure of 10 per cent of total pre-commissioning costs, or entry into certain project commitments akin to reaching the final investment decision by the MDD, which is set at 12 months from signing the CfD agreement for all technology types. The Consultation moots an extension to 15 months, and questions whether this should apply universally or be limited to specific technology types.
Community benefits
Proposals also include consideration in greater community engagement. This includes updating the existing community benefits and engagement guidance for onshore wind. Government is keen to encourage investment by communities into projects, alongside a community benefit fund. A register of benefits for England and Wales is also proposed. Whilst the Government is seeking views on the register, this may enable greater transparency of benefits for community groups.
Changes to auction design and mechanics
A number of proposals focus on allocation round design and are intended to increase value for money. Views are sought on issues including:
The methodology for calculating the technology-specific administrative strike prices (ASPs) which form the 'reserve' price at auction. For some technologies such as ACT, the ASP in the latest allocation round was 70 per cent higher than the awarded strike price.
Allowing an auction to cover two delivery years (meaning that delivery years would not close independently) and using the first day of the target commissioning window (rather than the target commissioning date) to calculate budgetary impact.
Flexibility to determine whether to apply hard or soft capacity caps, maxima or minima. A soft cap could be exceeded if value for money were maintained, reducing the risk of under procurement.
Flexibility to alter overall budget amounts in a budget revision notice.
Other aspects of the Consultation look at:
The exclusion of new coal-to- biomass conversions from future CfD support (noting that existing policy restricted support for these projects beyond 2027).
How the CfD regime might be used to strengthen the offshore renewable energy installations decommissioning plan regime.
Maintaining the cap on phased offshore wind at 1.5GW and seeking views on barriers to developing phased offshore wind projects on a part-merchant basis.
Barriers to co-location of renewables and storage.
Whether the Secretary of State should take powers to 'pause' an allocation round, to resolve a legal challenge for example.
The Consultation is an important signal to industry of the Government's commitment to renewable electricity in delivering its decarbonisation targets. However, the structural changes proposed are important and will require significant analysis by industry and collaboration with policy-makers to ensure that the proposals maintain confidence in the UK renewable electricity market.