---
Alen Pazin
Head of Perth; Partner
Norton Rose Fulbright Australia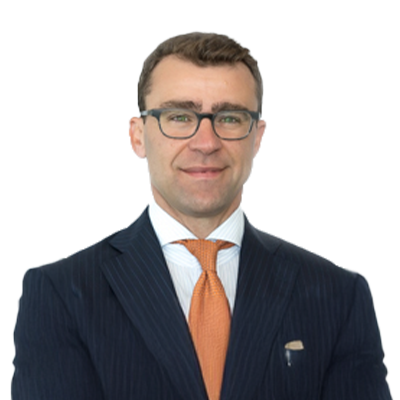 Alen Pazin
vCard
---
Related services and key industries
Related services
Key industry sectors
---
Biography
Alen Pazin is a banking and finance partner in Perth.
Alen is one of Australia's leading mining and infrastructure finance lawyers, and has 20 years' experience in advising on the financing of projects in Australia, Africa and Asia. Alen is recognised as a Leading Lawyer for Energy and Infrastructure in the International Financial law Review 1000 directory. He is also recognised as one of the leading Project Finance and Development lawyers in Australia on the Best Lawyers list published by the Australian Financial Review. Alen has also been recommended by Legal 500 (Asia Pacific) in the areas of Natural Resources and Projects.
Alen was the lead partner on Australian Legal Business' Australasian Project Finance Deal of the Year and Asian-Mena Counsel's Deal of the Year (Project Finance and Energy and Resources) for the project financing of the Karara Iron Ore project.
---
Representative experience
Okvau Gold Project, Cambodia – advising Emerald Resources on the project financing of the Okvau Gold Project in Cambodia, the first ever Cambodian resources project of any kind
Pacific Energy Limited – advising ANZ and NAB on the A$140 million syndicated acquisition financing to Pacific Energy Limited for the acquisition of Contract Power
Sissingué Gold Project, Côte d'Ivoire – advising Macquarie Bank on the syndicated project financing of the Sissingué Gold Project in Côte d'Ivoire for Perseus Mining (and, separately, BNP Paribas and Macquarie Bank on a prior, unexecuted syndicated financing for the Sissingué project), the first ever project financing of a mining project in Côte d'Ivoire, and the first under its mining code
Pilgangoora lithium project, Western Australia – advising BNPP on the provision of working capital and hedging facilities to Pilbara Minerals Limited in relation to the Pilgangoora lithium project in Western Australia
Harmony Gold, PNG and South Africa – advising Nedbank, Rand Merchant Bank and other lenders in respect of the refinancing and restructure of the ZAR 1.3 billion RCF and US$300 million syndicated facilities to Harmony Gold
Brookfield Rail / Arc Infrastructure – advising Brookfield Rail on its US$1.2 billion combined US private placement and syndicated bank debt facilities
Brookfield Rail / Arc Infrastructure – advising Brookfield Rail on the A$882 million ECA-backed syndicated corporate and project financing for the expansion of Brookfield Rail's below-ground rail infrastructure in the Mid West region of Western Australia
Austal – advising Austal Limited on all of its syndicated debt financings and its Gulf Opportunity Zone municipal bond issuance in Alabama, USA
Berwick Health Campus, Victoria – advising ANZ on the A$120 million project financing of the Berwick Health Campus for the joint venture between St John of God and Generation Healthcare REIT
Calibre Group – advising Calibre Group on its A$135 million syndicated debt financing (and subsequent refinancings) and acquisition financing of the Diona group
Nicolsons Gold Project, Western Australia – advising CBA on the structured gold prepayment project financing of the Nicolsons Gold Project in Western Australia
Tiger Resources, DRC – advising Tiger Resources on its proposed US$220 million Rule 144A high yield bond issue
Forge Group – advising ANZ on the original A$140 million club financing to Forge Group Limited for the acquisition of the Taggart Global group of companies in the USA, various subsequent recapitalisations and debt restructurings and ultimate receivership of all Forge Group companies
Viburnum Funds – advising Viburnum Funds on the leveraged financing of multiple management buy-outs across the oil and gas and mining services sectors, and advising Viburnum on the establishment of its V3 investment fund
Frog's Leg and White Foil Gold Projects, Western Australia – advising La Mancha in respect of its original US$200 million syndicated acquisition and project financing, funded by Barclays, Macquarie Bank, Credit Suisse and Citibank, for the Frog's Leg and White Foil Gold Projects in Western Australia
Tembang Gold and Silver Project, Sumatra – advising Credit Suisse AG on the syndicated development financing of the Tembang Gold and Silver Project in Sumatra, Indonesia
African Minerals, Sierra Leone – advising Standard Bank on a US$250 million secured subordinated facility plus off-take to African Minerals, and subsequent refinancing
Minera IRL, Peru and Argentina – advising Macquarie Bank on the US$40 million pre-development financing to Minera IRL in respect of its Don Nicolas gold project in Argentina, and its Ollachea and Corihuarmi gold projects in Peru
Silver Lake Resources, Western Australia – advising NAB on the financing to Silver Lake Resources in respect of the production activities and operations of its Mount Monger and Murchison gold projects
Nzema Gold Project, Ghana – advising Macquarie Bank as financier to Adamus Resources on the syndicated financing for the Nzema gold mine in Ghana, including hedging arrangements
White Dam Gold Project, South Australia – advising Barclays Capital on the structured project financing of the White Dam gold project in South Australia, developed by way of an unincorporated joint venture between Exco Resources Ltd and the Polymetals group of companies
Golden Pride Gold Project, Tanzania – advising Barclays Bank PLC on the syndicated project financing of the Golden Pride Gold Project in Tanzania
Karara Iron Ore Project, Western Australia – advising Anshan Iron and Steel (as 50:50 joint venture partner with Gindalbie Metals Ltd) on the US$1.2 billion syndicated project financing of the Karara Iron Ore Project, arranged by China Development Bank and Bank of China. This deal was recognised by Australian Legal Business as the Australasian Project Finance Deal of the Year for 2011 and by Asian-Mena Counsel magazine as Deal of the Year (Project Finance and Energy and Resources) for 2010
Various – advising Macquarie Bank on feasibility financings for various mining projects located across Africa (including gold, copper and coal)
Extension Hill Magnetite Project, Western Australia – advising Extension Hill on the proposed multi-billion dollar project financing for the development of the Extension Hill Magnetite Project in the Mid West region of Western Australia
Spinifex Ridge molybdenum project, Western Australia – advising the lenders on the US$494 million project financing for Moly Mines Limited in relation to the development activities for the Spinifex Ridge molybdenum and iron ore projects in Western Australia
Mt Cattlin lithium project, Western Australia – advising China Development Bank and other lenders on the US$155 million cross-border project financing of a spodumene mine in Ravensthorpe, Western Australia and lithium carbonate production plant in Jiangsu, China, for Galaxy Resources Ltd
Crux liquids project, Western Australian – advising ANZ and other lenders on the ECA-supported US$750 million project financing for the Crux liquids project in the Browse Basin offshore of Western Australia, being developed by Nexus Energy Ltd
Clough Engineering – advising a major ASX-listed construction and engineering group in respect of the US$70 million asset financing of its primary offshore construction barge with Royal Bank of Scotland
Sinosteel Corporation – advising on the acquisition financing provided by the Export Import Bank of China to Sinosteel Corporation in its $1.48 billion takeover of the iron ore company, Midwest Corporation. This transaction was recognised by Finance Asia in 2008 as the "Deal of the Year" and "Top M&A Deal" in Asia. In March 2009, the deal was also awarded the "M&A Deal of the Year for Asia" by IFLR
PTT Group – advising PTT Group on its US$335 million takeover of Straits Resources Ltd's coal assets
Wesfarmers – advising Wesfarmers Limited in relation to its non recourse debt financing for its bid for the proposed Collie B base load power station
APT – advising Australian Pipeline Trust on the financing arrangements in relation to its A$206 million acquisition of the Parmelia and Goldfields gas pipelines
APT – advising Australian Pipeline Trust (as bidding consortia member) on its bid for the Dampier to Bunbury, Moomba to Adelaide and South West Queensland gas pipeline assets, in relation to a proposed A$700 million non-recourse acquisition facility
ABB Group – advising ABB Group in respect of the restructuring of its US$3 billion debt facilities and associated corporate restructure
---