---
International arbitration video series
Global | Video | September 2021 | 06:26
Video Details
Lisa Koch

Thanks very much for joining us for another video in our Emerging Markets series. I'm Lisa Koch, a Project Finance Partner based in Sydney, working on emerging market transactions across Asia Pacific, Africa and Latin America.

I'm joined today by my colleague Jo Feldman. Jo's negotiated Free Trade Agreements throughout the Asia Pacific and worked on a number of investor-State arbitrations for both governments and the private sector. She's going to spend some time talking to us about investor-State dispute settlements to manage political risks in emerging markets.

So Jo, what sort of political risks are we looking at with investments in emerging markets?

Jo Feldman




Companies investing in emerging markets have a risk of political interference in their investment and that could include political decisions, fast changing policy and regulatory settings, or political volatility such as armed conflict. The risk is particularly high for investments in infrastructure assets or investments that utilize natural resources like mining and energy, or investments in industries that are rapidly changing, like renewable energy or emerging technologies.

The last decade in particular has seen an increase in cases where mining and energy companies in particular have brought disputes against countries for impacts on their operations in an emerging economy. We've seen those cases brought against countries throughout Asia, in addition to other regions.

Some examples of that might include, a mining company challenging a country for refusing to renew it's licence, or an oil and gas company challenging environmental conditions that are imposed, or a property developer challenging licencing agreements around it's resorts or seizure of assets, or utilities companies challenging regulatory changes that impact their operations.

Lisa Koch

So what are some of the things that companies are doing to protect themselves against these actions by governments?

Jo Feldman

Well, there's a number of ways these investors can protect their investments in these circumstances. For example, political risk insurance. But the mechanism companies have increasingly used is Investor-State Dispute Settlement (or ISDS). And we've seen a growth in ISDS disputes in Asia and Africa over the past ten years.

Lisa Koch

Having negotiated these types of clauses and litigated through them, what actually are they and how do they work?

Jo Feldman

ISDS is a mechanism usually included in international investment agreements like bilateral investment treaties (BITs) or Free Trade Agreements. ISDS allows an investor to bring an arbitration dispute against a country and have it heard in an international tribunal, thereby avoiding local courts and the local politics. If the investor is successful in the arbitration, the tribunal can award damages. So it just allows the investor to challenge a country if it's breached an agreement either with the investor itself, or breached a commitment that the country has made to protect foreign investors in an international investment treaty.

Lisa Koch

What kind of commitments would those be and where would you find them?

Jo Feldman

In bilateral investment treaties and Free Trade Agreements - or sometimes even in these agreements made directly between the investors and a country - the countries commit to offering foreign investors the following sort of protections:

The investments might be nationalized or their value expropriated;

The decision making will follow due processes and be non-discriminatory;

There will be protection from civil unrest;

That funds can be transferred;

And so on.

This allows the investor to bring a complaint against a country for things like seizing of assets, cancelling licences, changing land use or profit sharing agreements, imposing sudden new taxes, failing to protect an asset during political upheaval, or for example, military exercises damaging an asset or damaging agriculture, military forces blocking access. There's a huge range of issues that can fit within those protections.

Lisa Koch

It sounds like those are the kind of things that would be issues in both emerging and non-emerging markets, but particularly an issue in emerging markets.

Jo Feldman

Yes, absolutely. ISDS disputes have obviously been brought against a wide range of countries. For example, even Australia when it changed its laws on tobacco plain packaging which impacted the intellectual property use of tobacco companies, Australia had an ISDS dispute brought against it by Phillip Morris. But things like political rest and civil unrest, rapid regulatory change, these can be higher in emerging economies. Depending on the country, there can be at a greater risk of civil unrest or a politicization around resource extraction, there could be history of nationalization, or perhaps less regulation, or more discretionary and easily changed policies, or sometimes it might just be that there's less recourse to domestic courts or more politicized domestic courts that investors are reluctant to use.

Lisa Koch

So you mentioned that this is a particular issue in the Asia Pacific and that there's growing use of these kind of mechanisms in settling disputes in APAC. Why particularly do you think it's become a growing issue in that region?

Jo Feldman

I think because countries in APAC have been eager to attract a greater degree of foreign investment, particularly for building of infrastructure and utilities, for renewable energy projects, for attracting tourism and the job creating industries. And one way they've sought to attract that foreign investment is by signing up for a proliferation of trade agreements and bilateral investment agreements.

These treaties are an invaluable resource for companies investing in emerging economies because they offer investors in those emerging economies a high level of protection for their investment and the means to enforce it. And we've seen a growing number of investor taking up that option.

This is of course is not limited to APAC, these investment protection and promotion agreements and Free Trade Agreements have been entered into by every country in the world and are widely used as a means of challenging governments. But the Asia Pacific has seen this particular increase both in the agreements and the disputes relying on the treaties. I think that's in large part due to the increased interest in investments in the Asia Pacific as an emerging economy region.

Lisa Koch

Thank you Jo and thank you everyone for joining us for this video. Please join us for more in our emerging markets series.
Managing investments in Emerging Markets through investor-State dispute settlement mechanisms
Jo Feldman, Special Counsel, in our international arbitration team features in NRF's Inside Emerging Markets video series. In that series, our specialists and clients discuss some of the challenges faced when completing complex projects, transactions and disputes. In this video, Jo speaks about how investor-State dispute settlements are being used as a way to manage political risk in Emerging Markets. She is joined in the discussion by Lisa Koch, a project finance Partner, based in Sydney.
Video archive
Mining in the spotlight: Mining Disputes

Holly Stebbing and James Rogers, Partners in our London office, discuss trends and developments in mining disputes, including the impact of the coronavirus pandemic, climate change, the growing wave of resource nationalism, and the potential for parent company liability for conduct of foreign subsidiaries.

The Mumbai Centre for International Arbitration

Neeti Sachdeva, Secretary-General and Registrar of MCIA, and Sherina Petit, Partner and Head of Norton Rose Fulbright's India Practice, discuss the achievements of MCIA since its launch in 2016 and other recent arbitration developments in India.

Enforcement of awards against State entities

Neil Q. Miller, a Partner in our London office, discusses enforcement of awards against State entities, common issues that can arise, and what to consider at the outset in order to best avoid later issues with enforcement.

Does Brexit expose the UK to claims from foreign investors?

Matthew Buckle, a Senior Associate in our London office, questions whether regulatory changes following Brexit might expose the UK to claims from foreign investors and, if so, what hurdles such claims might face.

What is investor-state dispute settlement (ISDS)?

Holly Stebbing, a Partner in our London office, discusses investor-state dispute settlement (ISDS). Holly explains why both foreign investors and host states need to understand ISDS and the important procedural and substantive legal protections it can offer. Holly also addresses common misconceptions and criticisms of ISDS.

Donald Dinnie, Managing Director of our South African practice, discusses arbitration in South Africa. Donald talks about South Africa's current arbitration law as well as recent developments for commercial arbitration and investor-state dispute settlement (ISDS), including important changes to protections for foreign direct investment.

Arbitration in Australia – pro-enforcement trends

Dylan McKimmie, a partner in our Perth office, discusses the impact of recent amendments to the Australian International Arbitration Act and judicial decisions which make the framework for arbitration in Australia more pro-enforcement./arbitration-in-australia--pro-enforcement-trends

State Immunity and international arbitration

James Rogers, a partner in our London office, discusses state immunity in the context of international arbitration and the importance of seeking jurisdiction-specific advice.

Norton Rose Fulbright has developed a state immunity portal to keep our clients up-to-date with the latest developments. Our interactive portal covers a range of jurisdictions and is designed to provide essential information needed by financial institutions lending to, or by corporates transacting with, sovereign entities. Find out more about our online State immunity guide.

New SIAC Arbitration rules
James Rogers, a Partner in our London office, and Lim Seok Hui, CEO of the SIAC and SIMC, discuss the new SIAC Arbitration rules which came into force on 1 August 2016.
November 2016

Brexit - choice of law, jurisdiction and enforcement
Charlotte Winter, a Partner in our London office and Professor Harris QC, a barrister practising at Serle Court chambers and joint general editor of the leading work Dicey, Morris and Collins, The Conflict of Laws discuss the impact of Brexit on choice of law, jurisdiction and enforcement.
October 2016

The LCIA's changed approach to India
Jacomijn van Haersolte-van Hof, Director General of the LCIA, and Sherina Petit, Partner and Head of Norton Rose Fulbright's India Practice and member of the LCIA's Board of Directors, discuss the LCIA's changed approach to the Indian arbitration market, in force from 1 June 2016.
August 2016
Contacts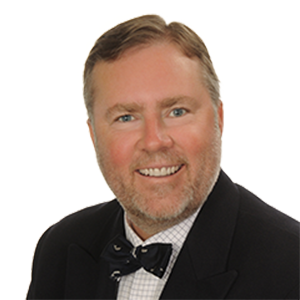 Global Co-Head of International Arbitration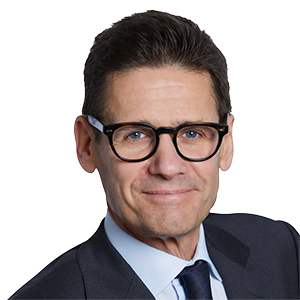 Global Co-Head of International Arbitration, Senior Partner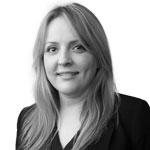 Director - Global Disputes