---
Norton Rose Fulbright launches detailed analysis of outer space investment and regulatory outlook
Global | Knowledge | September 2023
Global law firm Norton Rose Fulbright launched today an analysis of key trends in outer space investment and activities, the outer space regulatory framework and near-term challenges and commercial opportunities.
These and other findings are detailed in the first edition of the firm's 'Global Outer Space Guide'. It features jurisdictional contributions penned by Norton Rose Fulbright lawyers across the globe – in Australia, the US, the UK, the United Arab Emirates, Germany and Japan. As the series progresses, the Guide will expand to cover additional jurisdictions.
The growing space and satellite industry is rapidly becoming an integral part of the global economy, with its current valuation at around US$469 billion marking a 70 per cent increase on 2010. Outer space is projected to be a trillion-dollar industry by 2030, with nearly 80 per cent of the money generated by the space industry coming from the private or commercial sector.
A key challenge for those investing or participating in the space and satellite industry are the persistent regulatory gaps and inconsistencies between jurisdictions, which present as a stark contrast to the sophistication of the science and engineering deployed across the industry.
Companies seeking to capitalise on the dynamic technological advances underpinning the sector – nano and mega-constellation satellites, the use of robotics and AI-powered imagery, monitoring and communications for example – do so, in many instances, in the absence of sufficiently developed legal frameworks.
Even areas of comparative maturity such as launch and orbital operations continue to suffer from uncertainty around key issues such as property rights, dispute resolution processes, collision and launch liability and space debris mitigation obligations.
As individual nations continue the expansion of their outer space activities and investment, marked most recently by India's history-making Chandrayaan-3 mission, companies invested in outer space will need to stay ahead of the legal and regulatory approach taken in each jurisdictions and the potential impact on their business
Norton Rose Fulbright Global Chair, Scott Atkins commented:
"We are thrilled to introduce this first edition of our ground-breaking 'Global Outer Space Guide'. With global investment in space growing exponentially, our mission is to support clients who are investing in outer space exploration and activities in navigating the differing legal and regulatory regimes of individual nations. In the absence of a clear global space regulatory framework, we anticipate clients will increasingly need help to navigate issues around property and ownership rights, liability in collision events, dispute resolution and licensing and registration of security interest."
"The Guide forms part of our investment as a firm in our global space and satellite law services as we adapt to meet our clients' changing needs and requirements in this developing area."
The foreword for the guide was provided by James Brown, Chief Executive Officer of the Space Industry Association of Australia, who said:
"Companies and governments already have extensive dependencies on space and space enables much of our everyday economy. As the complex international system of regulations, norms, and practices that governs activities in space continues to evolve, the Space Industry Association of Australia is delighted to be partnering with Norton Rose Fulbright to support the development of this important resource."
The 'Global Outer Space Guide' complements the firm's
Global Space and Satellite Law
offering, comprising lawyers with dedicated, cross-sector and cross-border outer space capabilities. This offering provides a full-service experience for clients at all stages and levels of commercialized space and satellite projects.
The offering also traverses many of the practice areas and core industries in which the firm operates: Technology, energy, aviation and transport, infrastructure, government relations and public policy, insurance, environmental law and ESG, life sciences and healthcare, pharmaceuticals, banking and finance, antitrust and competition, telecommunications, security and defence, risk and regulatory, and tourism.
For further information please contact:
Contact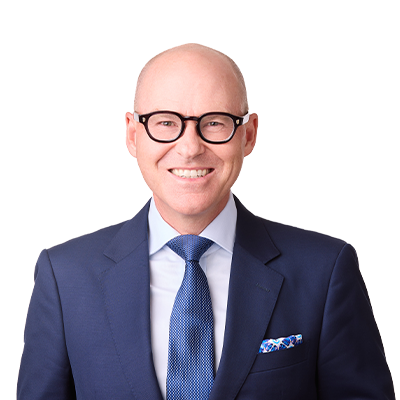 Global Chair and Global Co-Head of Restructuring
Email
scott.atkins@nortonrosefulbright.com