---
We strive to create an inclusive environment where all of our people can bring their whole selves to work and realize their career potential.
Video | July 2019 | 1:00
Providing an inclusive work environment is fundamental to our vision and a key ingredient to our business success. When all of our colleagues feel valued for their contribution, we are able to maximize the full potential of our workforce.

For us, diversity is about valuing all differences —and how they impact communication style and career path, to life experience and educational background. These factors influence personal perspectives and make each person react and think differently; approach challenges and solve problems differently; make suggestions and decisions differently; and see different opportunities.

When all of our people feel included and are engaged, their unique perspectives help us effect change and achieve our business ambitions.
Featured diversity initiatives
Gender targets – We set ourselves a goal to reach 30% representation of women across our partnership and on all of our leadership committees in 2020. We have already met this target on our management committee and as of 2019, we have reached 27% representation of women across the partnership. We continue to work towards our goal with the commitment, support and engagement of our leadership.
Inclusive leadership – We offer inclusive leadership and unconscious bias training to all of our people to raise awareness of how each person can enhance and foster inclusive culture.
Diversity in recruitment – We collect demographic information as part of a voluntary national student survey to help inform our diversity strategy, assess the impact of our student diversity programs and promote equality of opportunity for everyone.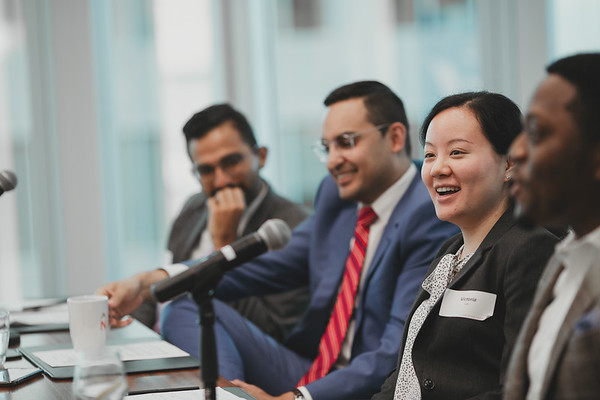 Gender-blind partner application review – All partnership applications are anonymous for the first round assessment so as to be gender blind. The scores allocated at this stage are then compared to the decisions made at the end of the process. This step ensures we hold ourselves accountable for any potential gender bias.
Employee resource groups
Breathe – This network supports our strategy for mental health and wellbeing. The group aims to foster a culture of openness that prioritizes good mental health in our firm.
PRIDE (LGBTQ+ and Allies) Network – Launched in 2012, our PRIDE Network is open to all our colleagues. The network provides educational seminars for members and clients. It also leads our involvement in LGBTQ+ community projects, our student outreach programs and our participation in the Calgary and Vancouver Pride parades annually.
Women in Norton Rose Fulbright (WiN) – Our women's networks support the firm's gender balance strategy by providing opportunities to make new professional contacts and interact with role models at all levels. WiN provides a forum to freely raise and discuss issues affecting women. This learning, development and networking platform promotes our business to clients and potential staff, and demonstrates our commitment to diversity and inclusion.
Indigenous Relations – The network's principal focus is reconciliation through understanding, respect and inclusiveness. The group offers opportunities for meaningful and continued learning and growth in the firm and to develop relationships with Indigenous communities.
Novel – Our diversity book club increases awareness of social issues and perspectives surrounding diversity and inclusion through literature and dialogue.
Selected community programs
In addition to being active members of the Law Firm Diversity and Inclusion Network, Justicia in Quebec, Pride at Work and Catalyst, we sponsor and support a number of organizations dedicated to diversity in the legal profession.
Bora Laskin Faculty of Law, Lakehead University Scholarship – The Bora Laskin Faculty of Law was established to prepare graduates to practice in smaller urban centers. The school has a mandate to focus its admission criteria on applicants who have traditionally been underrepresented in law schools' student demographics, such as those from Indigenous communities. Our donation established a named scholarship to be awarded to a student from a disadvantaged group on the basis of academic achievement and financial need. The scholarship also includes support for students' participation in the Wilson Moot in the form of practice sessions and coaching.
GRIS-Montréal – We have supported GRIS-Montréal (Groupe de Recherche et d'Intervention Sociale), a non-profit organization whose mission is to ensure a better awareness of homosexuality and bisexuality in the school system in order to make it easier for gay, lesbian and bisexual young people to integrate into society.
Start Proud – We are a corporate sponsor of Start Proud, formerly known as Out on Bay Street, which provides resources and opportunities to lesbian, gay, bisexual, transgender, queer and ally (LGBTQ+) students, young professionals and pro-LGBTQ+ organizations across Canada. We also support sister organization Out in the Capital in Ottawa.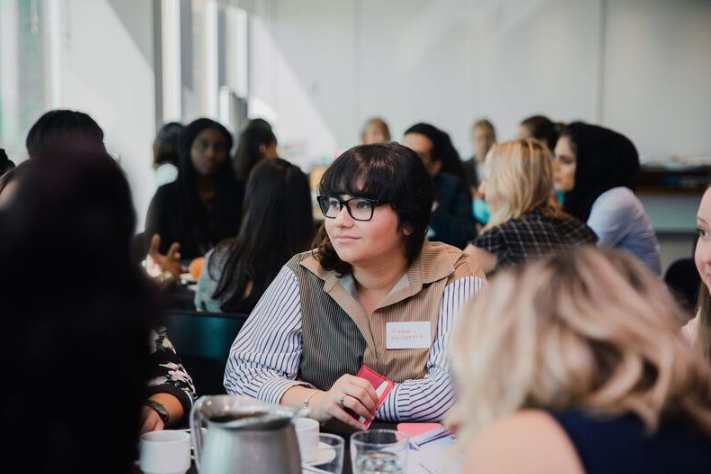 Contacts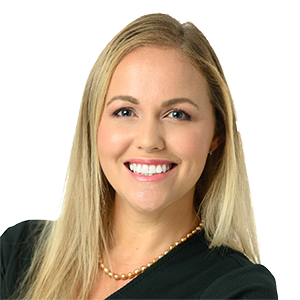 Head of Diversity and Inclusion, Canada
Partner, Canadian Co-Head of Mergers and Acquisitions