---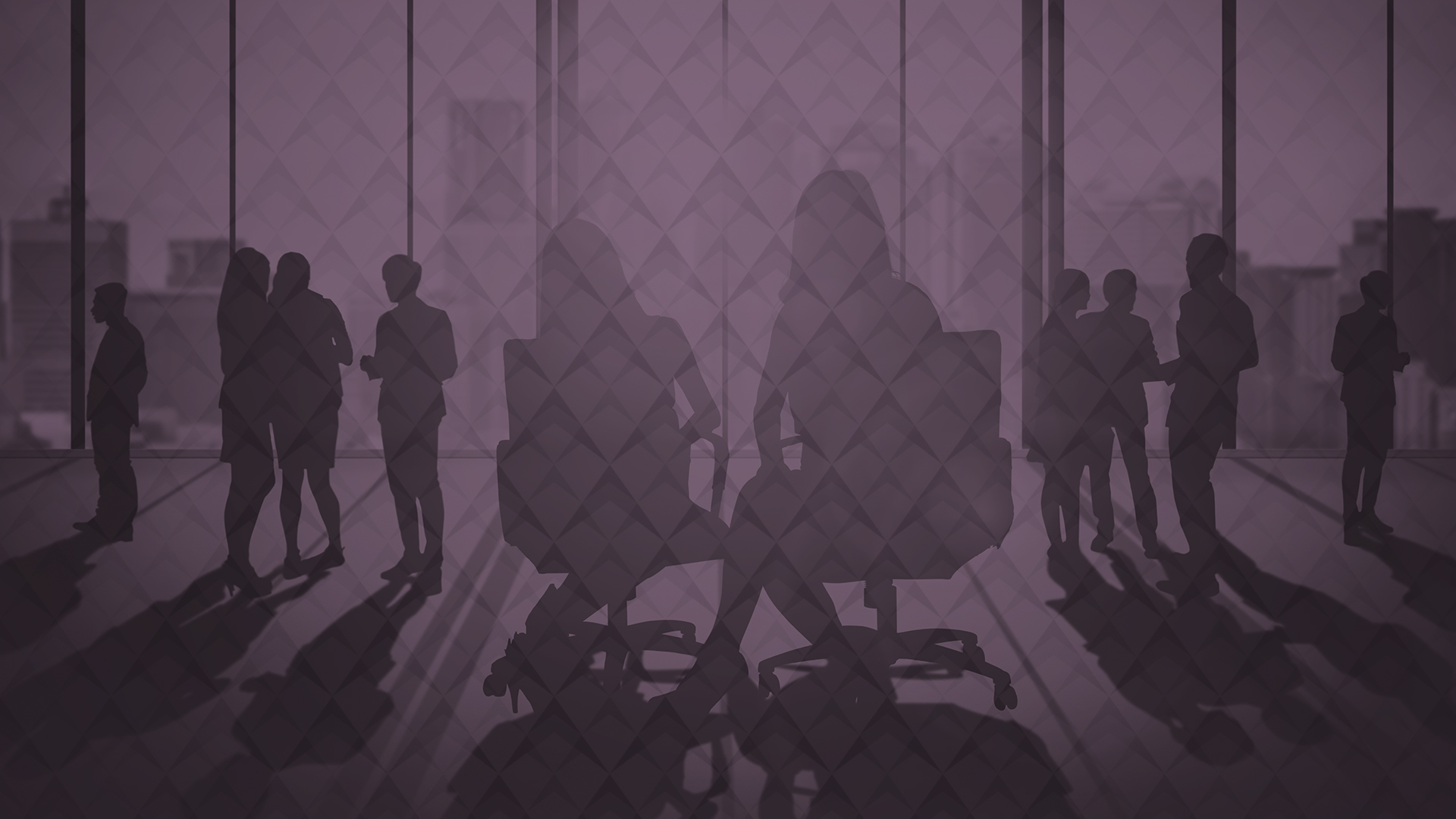 Our firm sponsors our women in many different ways. Here are the profiles of women who have embarked on individual journeys, championed by their colleagues and supported by our firm initiatives.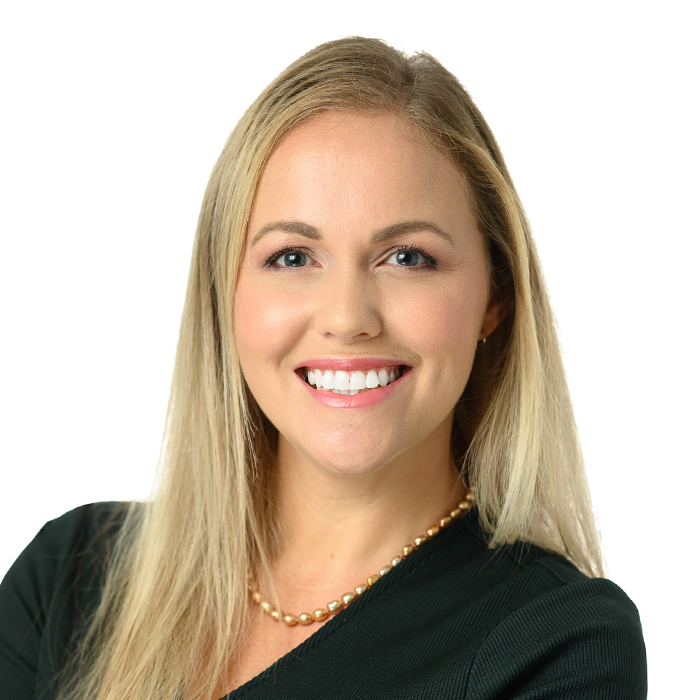 Sacha de Klerk
Diversity across continents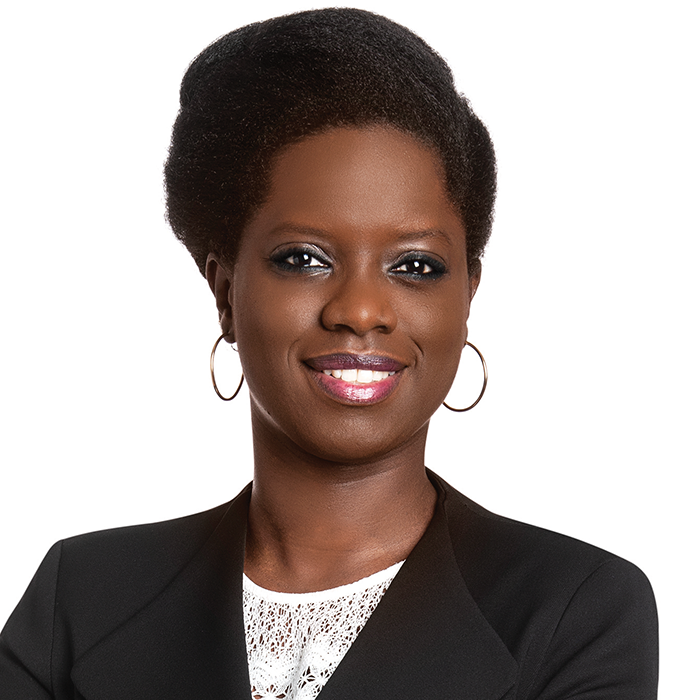 Carole Diop
Balancing roles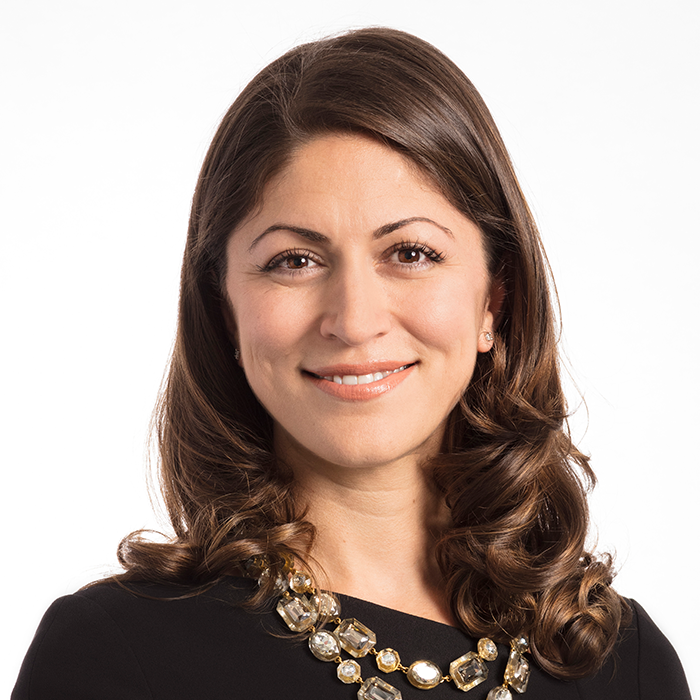 Olga Farman
A woman of influence and conviction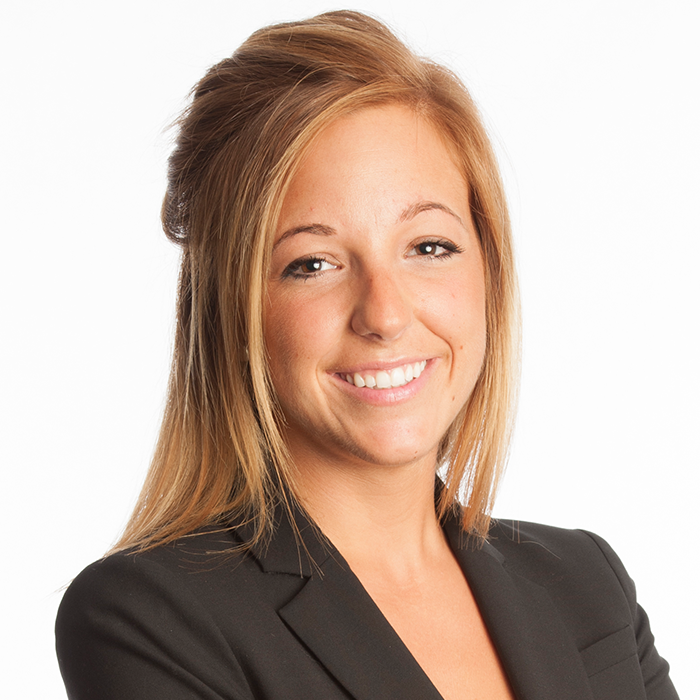 Caroline Jodoin
Work-life balance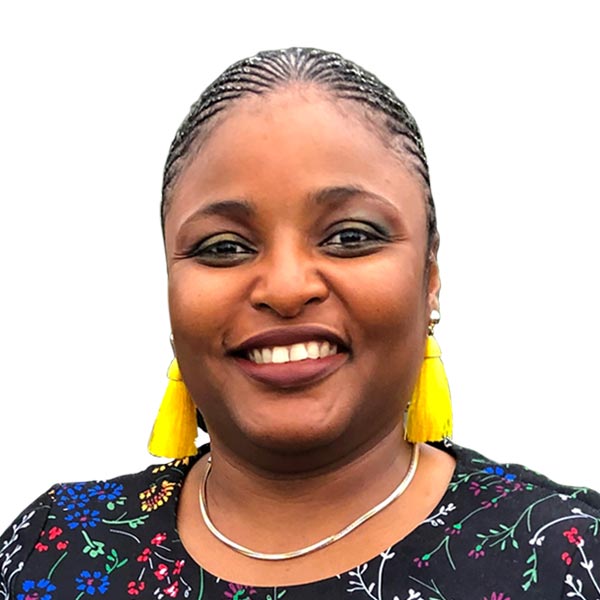 Helma Kwedi
Resilience is Key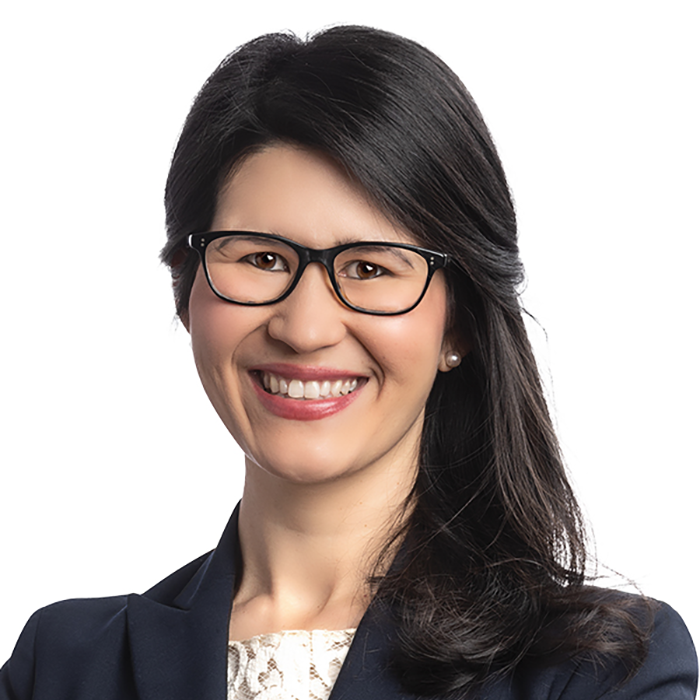 Renée Loiselle
From articling student to partner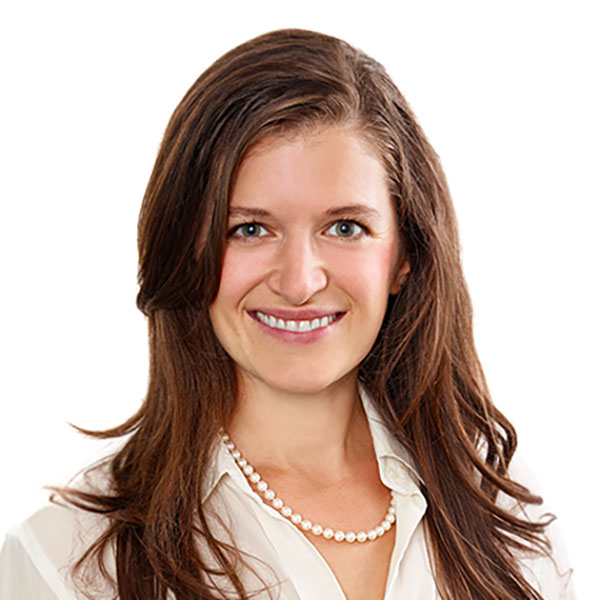 Maya Medeiros
Expanding connections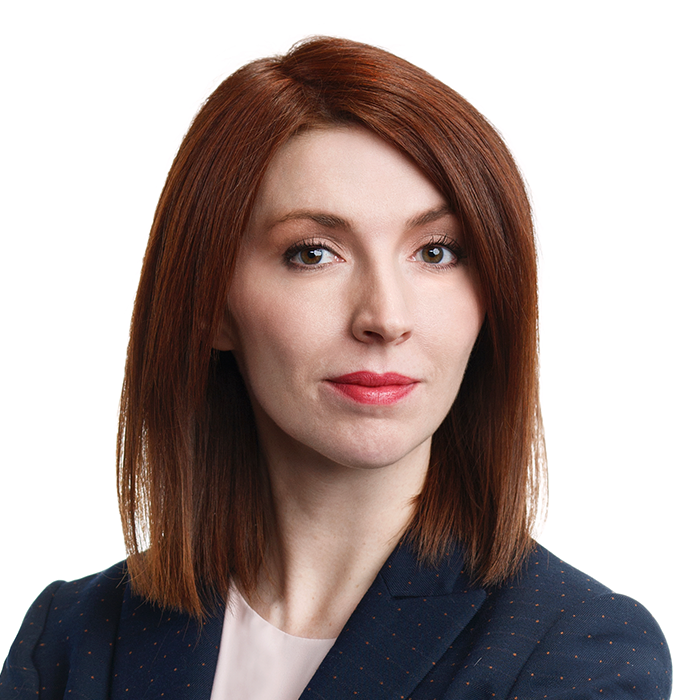 Kelly Moffet-Burima
Path to partnership
Jenny Ng
Reading between the lines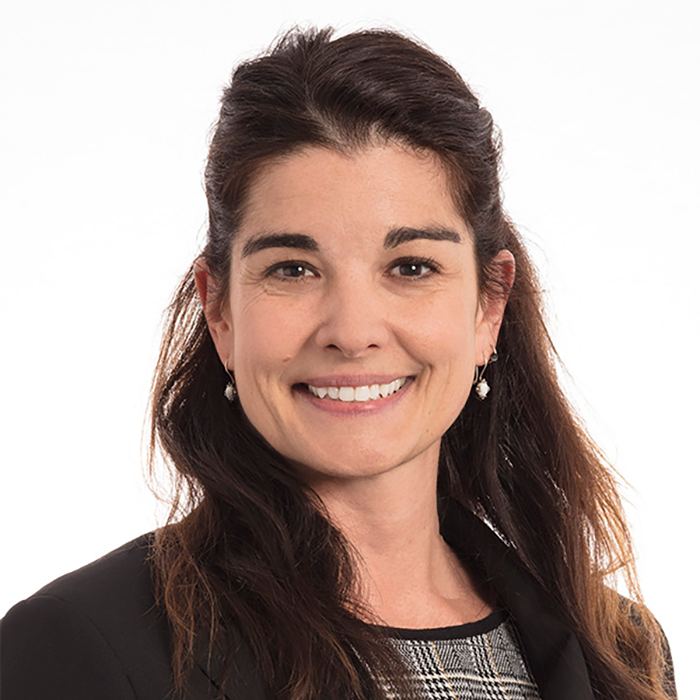 Élif Oral
A practice in her image
Azar Razavi
Back to where it all began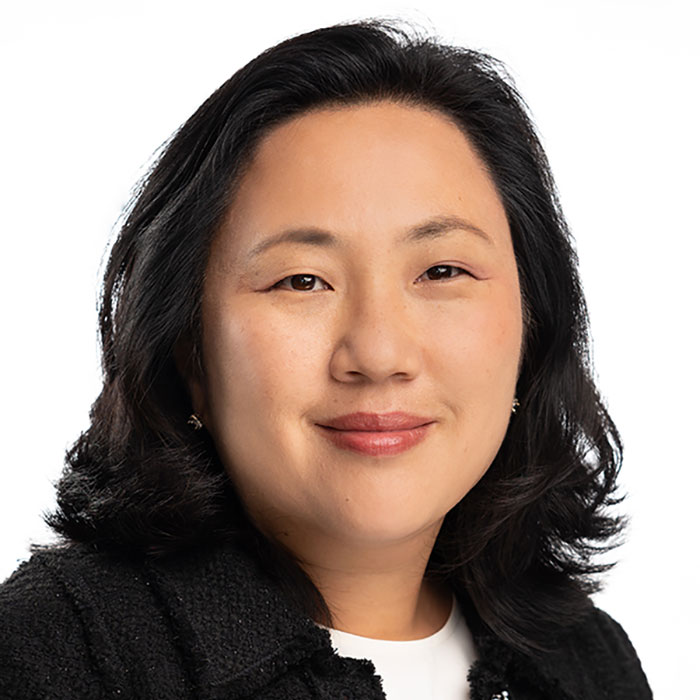 Jennifer Stam
A return to a true team
Profiles

Head of Diversity and Inclusion, Canada - Toronto
Sacha is passionate about people, has lived and worked on three continents, has two children and a Bengal Insta-cat called Thanos.

How did you come to work in the legal industry, more specifically, diversity and inclusion?

I have always worked in people-focused roles and prior to joining Norton Rose Fulbright, I had held various types of recruitment and development positions in large multinational organizations. I came to our firm for an interview at a time in my life when I wanted to make some big changes to my career path and lifestyle. The interview was for a three-month contract position, but I have been very fortunate to be able to remain and grow with the firm.

I was offered the position on the basis that I would work a four-day week. My manager at the time knew that I was a mother to young children and he helped me to make this modified schedule work for both me and my colleagues. The role can be extremely demanding, as diversity and inclusion impact all departments and areas of an organization. Nevertheless, my manager was excellent at assisting me in narrowing down my priorities and keeping my workload manageable so that I was able to successfully maintain my four-day work week schedule.

When I started, I was expecting my second child and my manager and colleagues were incredibly supportive in my transition into and back from maternity leave.

You moved from our London, UK office to our Toronto office through our global mobility program. How did the firm support you in this transcontinental move and in settling into life in Canada?

Career growth and progression have always been of great importance to me, and have usually come in the form of increased responsibility and scope of my role. When I was ready for more, our firm helped me to identify a stretch assignment in another region.

I initially moved to Toronto with my family on a two-year secondment to further develop our Canadian region's diversity and inclusion strategy. I have been able to maintain my original four-day work week arrangement with the support of my manager and colleagues.

The move has allowed me to develop my experience in another jurisdiction, build deeper relationships with colleagues and play a role in integrating our global and Canadian diversity and inclusion strategies. On a personal note, it has also been an incredible experience for my children to live in another country.

How do you see your future at Norton Rose Fulbright?

One of the benefits of working for a large global organization is the breadth of opportunities. Our firm has supported my ideas and ambitions and has always helped me find a way to evolve my experience and my career, all the while enabling me to meet my family commitments on a modified work schedule. I see many more opportunities for me here. One example is how I am integrating my passion for employee engagement alongside my inclusion work. I love the challenge and reward of working with so many smart, creative and brilliant colleagues and friends.

Carole is a patent agent and was invited to join the firm in January 2020. As the mother of a 4-year-old boy, she has the dual role of building a career and single parenting.

How do you manage to maintain an IP practice and raise your son on your own? What support has the firm offered you?

I am solely responsible for raising my son and it is definitely not easy. The biggest challenge is to strike that elusive "balance" between work and being a mother and feel satisfied with how I do both. I think that like me, many parents sometimes feel guilty and worry that they are not there enough for their children, or that they are not giving enough of themselves to their work.

When I returned from maternity leave in the fall of 2016, our flexible work policy was not officially in place. But thanks to the support of my team, I was able to work 4 days a week. My colleagues also understand my personal situation and as long as my work is done well and in a timely manner, I feel no pressure to arrive at or leave the office at a specific time every day.

Of course, while the firm is flexible, I think that as a professional, I also have to be flexible and realize that the boundaries between professional and private life are sometimes a bit blurred. So, for example, I accept the fact that my working day will not always end at 4:30 or 5:00 p.m. when I leave to pick up my son. I understand that work may well spill over into my personal life. Sometimes I switch on my computer and work in the evenings or on weekends. I have to be realistic about that, especially in my current role as a partner at the firm.

And quite honestly, given my personal situation, I do not think I would have been able to balance both roles if I were not offered so much flexibility. A modified schedule is the way I found to achieve that balance.

What is your next professional move?

This year I became a partner. Frankly, I thought I would probably have to come back full-time before I would be considered for partnership. But I had the support of my group which helped me take that next step. There will undoubtedly be other milestones to work towards in my career, but for now I want to focus on expanding my practice and contributing to the firm's growth.

Managing Partner - Quebec City
A woman of influence and conviction
Olga became passionate about commitment and involvement early on. Once a former high school class president, she was named one Canada's Most Powerful Women by the Women's Executive Network (WXN) in 2019, and she uses her platform as a leader to support several organizations and social causes.

What is your motivation for community involvement and how do you choose the ones you support?

Community involvement is essential to my personal growth. It is what nourishes me and what gives meaning to everything I do. I've been extremely fortunate in my personal and professional life and I think it is essential to be able to give something back to colleagues, associates, clients and the community that have supported me along the way. It is deeply gratifying to know that together we can make a positive contribution to the common goal of societal and cultural wealth, that we can actively give back and help each other.

I am always aware of my reasons for getting involved and consciously care about certain causes. Culture has always been a very important family value so I have always been involved in cultural organizations like the Orchestre symphonique de Québec, the Musée de la civilisation and the Quebec City Summer Festival. I have also always contributed to social causes that focus on people in need, and I think it is crucial to support women and diversity. I also want to get involved at the regional economic level to ensure that our region has a more robust and diversified economy and that the business community rallies around issues such as labour shortages.

What support has the firm given you?

The firm has always been very supportive of my community involvement activities and that is invaluable. Of course, I make sure I get approval for each new project, but the firm has always trusted my judgment and relied on my ability to balance my role as a partner with my community involvement. Moreover, my community activities are also always aligned with the firm's values. For example, my involvement as a leader in the "Effet A" professional development program focuses on women's career ambitions. This is perfectly in line with the firm's commitment to diversity and provides me with opportunities to talk to the next generation about the daily challenges that women face in their professional lives, and especially the tools to overcome those challenges.

Do you have any future projects in mind?

There is no end to new projects requiring our support and especially our time and commitment. Over the years, I have learned to complete one project and then embark on another to ensure its success. One thing is certain: I will constantly seek self-renewal and remain involved. It's in my DNA.

Caroline started with the firm as a student some eight years ago. She has been practising employment and labour law for the last six years and has a two-year-old daughter named Giulia.

Were you afraid that your maternity leave might have affected your professional advancement?

Not at all! Obviously I was apprehensive about my new life and the impact it would have on my career and my daily schedule, but I never thought that parental leave would negatively affect my career advancement. I believe that such preconceptions and negative perceptions are well behind us and that the firm provides practical tools and promotes innovative workable solutions to help women succeed in an ever-evolving workplace. When I took my maternity leave in 2018, I felt that my group was supportive and that I would still have a place on the team when I returned the following year.

How was your return to work?

My return to work, after one year at home, went very well. At the office, I was supported by my mentor and by my colleagues, who were extremely helpful and facilitated the transition. I also took advantage of the coaching service offered by the firm during and after my maternity leave, which was extremely beneficial. At home, I had the support of my husband and family. Despite all this, I do believe that a successful return from parental leave depends on your attitude and state of mind. It is important for women to be proactive, clear and transparent in identifying and expressing our needs and expectations.

Your family is your priority. Have you ever felt pressure to devote more time to your work?

No, never. When I came back from my leave, and again recently, I had a very frank discussion with my group lead who genuinely wanted to know how the team could support me. We then discussed several options, including the firm's agile work policy and the possibility of having a reduced work schedule. These options are available to women and although I didn't personally feel I needed a reduced work schedule, I think that option can suit some of us.

Many people say that private practice is not advisable for young parents. I disagree with that statement and I think that too often the benefits of private practice are not properly articulated. I certainly have a heavy workload, but I am in control of my own agenda. The firm's agile work policy means that we can work from home a few days a month, which can make it much easier to achieve work-family balance.

How do you see your future?

I see myself staying right here for many more years. I am eligible for partnership in 2021, which will be the next step in my professional advancement. As far as my personal life goes, we will see what the future has in store for me!

Resilience is key
Helma is a legal assistant in our Montreal office Business Law group and a single mother to her three kids. Caring for her autistic son and managing her legal career ensure Helma's plate is constantly full, but it is all worth it for her.

You work full-time while singlehandedly raising your three kids, the youngest of whom has autism. How do you balance everything?

To be honest, it is not easy and I don't think there is a set formula. But from my own personal experience, I have learned to take it one day at a time and, most importantly, to let go of things. Being resilient is key. While I am not the most organized person, if there is one thing I have learned from being a single mother, it is to use my time wisely. I was already doing it before my youngest son, Mathis, arrived but after he came along I had to adjust and be more available, as he requires more attention. Every day is a mini victory for me.
At Norton Rose Fulbright, I feel like someone always has my back and understands my situation. The partner I work with is always respectful and supportive towards me. When my son was first diagnosed with autism, he willingly helped me to research the condition and to file the required documents. It means a lot to me that I am not made to feel guilty if I need to take a day off because I had a difficult night with my son.

How did you get into the legal profession?

Since I was a little, I loved to debate and my father affectionately called me his lawyer. I began studying law in my home country of Cameroon but never finished. While living in Cameroon, an opportunity came along to immigrate to Montreal and I am very glad I took it. I fell in love with the city as soon as I arrived and I really love my life here. In Africa, women don't have the same opportunities, so I feel empowered living in Montreal where I am free to do what I want.
I considered going back to my studies once I was in Quebec, however, my daily realities made this choice very difficult. I decided to become a legal assistant instead, as it allowed me to dive into the legal world that I was always so passionate about. A decade on, I am still not disappointed. As a Black woman working at Norton Rose Fulbright, I do not feel different from anyone else. I feel that I am in an environment that celebrates diversity and emphasizes equality.
During the pandemic, you participated in the firm's flex program, which allowed business services employees to cut down on their working hours while teleworking. How did the flex program help with family life?

My biggest challenge as a single mother is managing my time, and the flex program gave me the option to either reduce my daily hours or reduce my days per week. I opted to reduce my work week by one day for a few months and it was simply amazing. It gave me some time to myself each week, where for the first time in a long time I could do the things I wanted to do, like go shopping or get my hair done while the kids were at school. Being able to do the little things I usually don't have time for was simply great for my morale.
Working from home has also made life much easier for me, as I have more time in the mornings to get my son ready for daycare without having to rush to the office. The firm has been so supportive that I am considering permanently cutting down my working hours.

From articling student to partner
Renée didn't always want to be a lawyer, but when she chose the profession, her ambition was to grow within the Norton Rose Fulbright team.

Why did you choose law?

I knew I was interested in the business world. For a while I wanted to be a finance professional and earned a bachelor's degree in the field before switching to law, but I think corporate law is a good fit. I like being the advisor in transactions. That's no accident… I have a strong drive to build. And we do things like sell, buy and look for financing. I find the intellectual challenge and hustle very stimulating.

You made partner while you were on maternity leave. Was it a happy coincidence?

It's been ten years since I was recruited as an articling student and have been with the firm. Having a family has always been important to me, but so is my professional career. Over the years, as I built my practice (which is of utmost importance to me), I truly felt that I was part of a team that wanted to see me succeed in both my personal and professional life. I hadn't planned the moment I would apply for admission into the partnership. I just felt ready to have a family and to be a partner. Lawyers don't often start this partnership process while on maternity leave, but I had the full support of my teams at work and at home, and I am proud that it turned out the way it did.

What helped you the most in your professional development?

The formal mentoring program was a huge help, but I also benefitted from the informal network of mentors and sponsors that grows over the years within the firm. These people help us build our professional profile, like developing legal technical skills and understanding the more relational aspects of the practice. The more junior colleagues I work with daily also help me thrive. Everyone is so dedicated and committed to their clients and files. Together, we form a strong team, and working with lawyers at all levels makes us better at our jobs. I'm so very grateful to them and talk about this often, especially when I participate in the articling recruitment interviews. It is our duty to give back to the legal community throughout our career and to share our experience.

Expanding connections
Maya is an intellectual property lawyer with a dual practice in Vancouver and Toronto. Based out of her rustic wood-panelled office on her farm in the B.C. Interior, she is a mother to two young girls Mona and Marjorie – and is invested in the growth of up-and-coming women lawyers at the firm.

Shortly after being named partner, you moved your family to a farm in B.C. and commuted back and forth between Toronto and Vancouver to maintain your IP practice. Can you tell us about that journey and how the firm supported you?

I feel very fortunate to work for a firm that has really allowed me to expand my connections. I was based out of our Toronto office at the start of my career with the firm, although I was familiar with Vancouver as I grew up in the Interior of B.C. In 2017 my mother was navigating some health issues, and so I felt a need to be closer to her. I found I was already traveling to Vancouver quite frequently, and proposed the idea of working remotely from the Vancouver office with the Toronto and national IP teams. They supported me wholeheartedly in this endeavor.

I practice IP law with a focus on patent agency and computer technology. The patent agency practice is quite national in scope, so again, the firm just embraced my move as they were looking to have a national team for IP. Not only did the firm support me, they helped me feel that I was aligned with the team's strategic objectives.
I was commuting between Vancouver and Toronto for about three years. After the birth of my second daughter we moved out to the farm during my mat leave. I built a home office to work remotely – which became permanent in 2020 given the remote working climate. Moving out to B.C. permanently wasn't my initial intention, but we fell in love with the city and the office in Vancouver. The shift was natural and I was supported every step of the way.
As an exceptional thought leader and IP strategist how do you manage motherhood and your career?

It's not always easy; it can be hard to manage it all. I am very fortunate to have such a supportive husband. He left an amazing legal career in Toronto when I mentioned that I wanted to move out west. He initially took a year off, extended it to two years and then resigned. He is now part of a tribunal and works remotely. It truly helps in terms of support, especially because we live in a town where there is really no child care at all.

Between 2017 and 2020 was a juggle, but the flexibility and thoughtfulness I encountered from leadership around my maternity leave was refreshing and helped me manage both these priorities.

How do you share your knowledge and experience in IP and create opportunities for other women at the firm?

I am very interested in technology. I studied computer science and math before going to law school, and I focused on artificial intelligence and have always been fascinated by many of the ethical issues that are raised by the acceleration of tech. It's something I am very passionate about, and I've observed that other women at the firm are interested in this as well.

There is such a great group of women from all ranks: senior partners to articling students. I am lucky – the IP group is so diverse and has particularly strong leadership with female partners. It speaks to such a great workplace culture, so it's easy to create opportunities to collaborate. Many of the ethical issues are around bias in AI and data, and not just gender specific, but bias as a whole is such an interesting issue when you're looking at data. It creates a natural space to discuss and learn about these issues and observe how marginalized groups are potentially more impacted by the deployment of technologies, for instance. Thought leadership and mentoring (and being mentored) on new mandates are other outlets to work together and learn from one another. Combined, all these factors makes the work more fulfilling at the end of the day.

Kelly is married, has a two-year-old daughter and thrives on being busy, admitting that she has workaholic tendencies. An advocate for women in law, she co-chairs the Calgary Women in Norton Rose Fulbright Network (WiN).

Why did you become a litigation lawyer?

Growing up, I wanted to be a singer and studied music for my undergraduate degree. But I come from a long line of lawyers. Law was a profession that had opened doors for others in my family and I watched how my dad really helped his clients through his legal career. That was one of the reasons I changed course and went to law school.

Courses touching on litigation were most interesting to me and, with my performing background, I figured court was for me. When I applied for a summer student position in 2009, I remember quite vividly being interviewed at Macleod Dixon (now Norton Rose Fulbright) by two women partners, including one who is now a justice of the Court of Queen's Bench. I remember them speaking openly about being young mothers and the breadwinners in their families. Seeing these strong women, I immediately thought, "this is the place where I want to work".

You recently became a partner at Norton Rose Fulbright. What was your path to partnership like?

Joining the partnership at Norton Rose Fulbright is something I have always wanted and the path for me was quite straightforward in the end. I had strong sponsorship from the Calgary litigation group. Through the mentorship and sponsorship of my colleagues, I was involved in one of the litigation group's larger files when I was a second-year associate and began developing a strong practice in corporate commercial and construction litigation.

It took a lot of effort and long hours to get to the partner referral stage. Over the years, I did the work that was put in front of me and did it well. I also developed strong relationships with the people I work with, and I believe our team approach is one key to our firm's success.

During the partnership process, I was also supported by our office managing partner and my practice group leader. They all helped me to draft my business case and other partners assisted me by preparing mock interviews. It was a true team effort.

Why did you want to be involved in WiN Calgary?

Our firm is doing a great job of working towards gender parity, but, we can do better. I came to our firm because I saw strong women succeed here. I too would like to play a role in educating and helping our leadership understand the issues and biases women and working mothers face. I want to show them that work-life balance is attainable and make sure that we are promoting our excellent female talent towards partnership at the same rate as the young male talent.

Jenny is a diversity and inclusion champion who, even as a student with our firm, stood up for what she believed in and continues to do so today.

What brought you to Norton Rose Fulbright?

I was going through in-firm interviews while attending Osgoode Hall Law School and it seemed to me that Norton Rose Fulbright is a firm for entrepreneurs. I liked the team spirit the firm exhibited, as well as how the firm takes great interest in training its people. It felt like a place for go-getters, where ideas are valued and resources are provided in order for those ideas to be brought to life. Hired as a summer student, I have been here ever since and am now a second-year associate in the business law group.

Why is promoting diversity important to you?

I immigrated to Canada. With my background, it is extremely important for me to feel included. Our firm takes diversity seriously and I recognize that we have more progress to make, but I believe that we are making a solid, collective effort in addressing them together. I truly believe that in order for a firm to be successful, it has to embrace diversity and I want to actively contribute to creating a workplace where each individual's difference is celebrated.

When you were an articling student, you suggested founding a diversity book club…

I really like the idea of having something outside of formal work to bond over with my colleagues. I wanted to see another platform that could be used to connect with the people we work with. It seemed to me that a book club where people could share their experiences could be a welcome addition, and that it might be interesting to make the book club diversity-related, so members could read about other people's experiences as well as learn about different cultures and varying realities.

I shared my idea with our head of diversity and inclusion when I was still an articling student and she was immediately very receptive. Luckily, I received an offer to come back as an associate around the same time and she told me that we would continue with plans to form the book club when I returned in the fall. We launched the Novel diversity and inclusion book club shortly after.

I now read books that I never would have picked up in a bookstore before and I wish for more people at the firm to experience this. Launching Novel has provided me with invaluable learning moments—it helped me refine my leadership style and taught me how to turn constructive feedback into improvements. But most importantly, my efforts to contribute to a more positive working environment through Novel certainly affirmed my belief that I am a member of the firm.

A practice in her image
The driving force in Élif's life is change. Her secret to staving off boredom is to switch things up –often. It is this trust in fate that has brought her to the law, which she loves for its variety of mandates.

You've earned a bachelor's degree in physics. How and why did you then become a lawyer?

I have a heavy background in science, which is what pushed me to do a master's degree in medical nuclear physics. I was working on my Ph.D. when a work accident forced me to stop. Looking back, I now see that I had gone as far as I wanted to go in physics, and was ready to explore something new. This was a pivotal moment in my life. I dabbled in a few things – like working as a consultant in the pharmaceutical industry – but it wasn't really a good fit for me.

Afterwards, I became a full-time yoga and Pilates instructor. I was giving 20 to 25 classes a week and had decided to devote myself to it. I loved teaching and being up on the stage. I used to talk with a Court of Appeal judge who was in my cardio spinning class, and one day said to me, "You're a great spinning instructor, but if you register for law classes I promise you're going to love it!" I started timidly, only one or two classes per session, but picked up the pace when I discovered that I loved it. But my only ambition was to love the law. I'm not the type of person who looks too far ahead, and I wasn't thinking about a career.

Your career path is very eclectic…

I believe in the virtues of change, that change is the best thing for the soul. My parents are mathematicians, intellectuals. We've travelled the world over and lived in several countries. When I was younger, the changes were a little less structured. Now, I plan every change very deliberately so I can discover other aspects of myself, see what other potential I might have, and cheat boredom in the process. My practice is always changing. I'm always approaching people I've never worked with before so I can explore new industries. This means I work with a lot of people from the commercial law group on class actions as well as construction, product liability and insurance disputes. I'm only really interested in things that I don't already know. I don't want to specialize, I prefer being an excellent generalist.
It's important to know when to move on. I don't believe that being very, very good at something is reason enough to continue. Right now, I'm completing a master's degree in environmental law. I think it was a slow Wednesday afternoon in July when I came up with that idea, and two days later I had signed up! I'm taking one class per session. Right now, it's a class on economic crime.
What do you like about law?

I love being hyper-stimulated, which is why I'm especially interested in litigation. When I finish a one- or two-month trial, I can honestly say that I've given my all – intellectually, emotionally, physically, strategically, psychologically. I leave the courtroom very satisfied. I can't really see myself doing anything else. I can always reinvent myself, and the firm gives me the freedom to be the group oddball, the one who does a little bit of everything. Having hired me at 36 years of age, they pretty much knew that this was the final version of myself.
I'm given a lot of freedom in how I manage my practice, but I do ask for help when I need it. They've really trusted me and allowed me to make faster progress in some things, less in others, at my own pace. Essentially, I believe their guiding principle is that whatever is good for the person will be good for the firm, within reason, of course! That's why my involvement with the Bar and various boards of directors is a little off the beaten path. The firm welcomes my eccentric profile and allows me to flourish.

Marketing and Business Development Senior Advisor - Ottawa
Back to where it all began
Azar began her marketing career at our firm, and we welcomed her back a decade later as a seasoned marketer in a new city. She is very proud of her Iranian roots and loves Norton Rose Fulbright's inclusive culture.

You worked with our firm before and decided to return after ten years working elsewhere. What made you want to come back to Norton Rose Fulbright?

I worked at Norton Rose Fulbright's Montreal's office when it was still Ogilvy Renault and the firm was in the middle of its first merger. It was my first marketing position and although I only worked there for a year, it made an impression on me and I formed lasting friendships.
A decade on, when I heard there was an opening suited to my experience in the firm's Ottawa office, I jumped at the opportunity. My family and I moved to Ottawa because of my husband's job, but it ended up being a great move for the whole family. Despite leaving the firm years earlier to gain other marketing experience, I always remembered loving the culture at Norton Rose Fulbright and what a close knit family it was. When I worked elsewhere it didn't feel the same and I wanted to come back to the place where I could call my co-workers friends.
You are a first generation Canadian who immigrated to Canada at the age of eight. How was it was for you growing up in Canada?

I was born in Iran and started school there. Given Iran had just gone through a ten-year war, my parents decided to immigrate to Canada to give us more opportunities. It was hard when we first came, not knowing the language and arriving in the middle of winter, which was a big shock.
I started at a French immersion school, and soon I met my best friend. At the time she spoke Spanish and I spoke Farsi and to this day, we don't know how we became friends. My dad knew English, but it was difficult for my mom. Farsi has an entirely different alphabet and is written from right to left, but she learned French and English doing homework with me and my brother. Today, I am proud to speak many languages, from my mother tongue Farsi, to English and French, fluently. I also learned Spanish in school and have picked up some Portuguese from my husband.
You come from a diverse background, and your daughter is now a second-generation Canadian with Portuguese and Iranian parents. How does the firm make you feel included?

My daughter is growing up in Canada speaking English as her first language (she also understands Farsi and Portuguese), and I think that she will likely feel a lot more included than I felt growing up. At least I hope she will.
I am so grateful that Norton Rose Fulbright acknowledges diversity and takes steps towards inclusion by promising to continue to do better, for example by signing the BlackNorth Initiative law firm pledge. Diversity is engrained in the Canadian culture, and it's who we are as a nation. You come to see that there's a lot more similarities in human beings than there are differences. And our firm isn't just saying it is doing something, it has actionable equity goals it is working towards, which I think is great!
A return to a true team
Jennifer started her career at our firm, left to explore other opportunities, and later came back for the people.

What first drew you to working with distressed companies and what do you find most rewarding about it?

Working with distressed companies or in distressed situations is very dynamic. What I most enjoy is the sense you are really working to find business solutions and using the law to get to the right result. Generally, in these situations, there is literally no time to waste as there are often many jobs at stake, and other businesses that are greatly impacted by the distress of another. In our industry, we are able to accomplish a lot in a relatively short period of time, which is very rewarding.
You spent part of your career elsewhere. What about our firm's culture led you to return and what changes with respect to diversity and inclusion have you seen since you were last working here?

My return to Norton Rose Fulbright has been fantastic – it has really felt like I have come home. The biggest incentive for me was knowing with absolute certainty I would be coming back to a true team that understands the whole is greater than the sum of the parts. I have been so pleased to see that our firm is at the forefront of prioritizing diversity and inclusion both outwardly and inwardly. It is great to know that this is accepted as part of the equation in all aspects of the business.
You have a busy practice and personal life but are involved in internal firm committees as well as in your community both within the industry and in charity. What role do those activities play in enriching your life?

Being involved in internal firm initiatives has been a great way for me to contribute to our firm culture, as well as get to know new people, whether they are from other offices or joined in Toronto while I was away. Despite the fact that we are in a virtual era, I feel connected to our firm and have made a number of new friends. Outside of our firm, volunteering both for industry-related organizations and for charities keeps me grounded and gives me other purposes. For much of the last year, I have focused on my role as Chapter President of the Turnaround Management Association (Toronto), a networking organization, which has pivoted to virtual.
I am extremely proud of our successful transition and evolution in the opportunities we made available to our members. This year, I am looking forward to continuing that work as a member of the Executive Board of TMA Global. Charitable work, and making time for volunteerism, is something that is very important to me. Until recently I sat on the board of The New Mom Project, a charity supporting new moms in need, and currently I volunteer for a small grassroots organization called Sandwich Sisters. Although it is not a lot of time, the few minutes I spend each week making sandwiches to be delivered to the homeless are very fulfilling. Weeks when I have time to bake, it's even better.
What are the biggest challenges you have faced in becoming a lawyer or in building your practice and how did you overcome them?
I think that generally, it's challenging to build a practice in an area of law that is largely transactional in nature and economically driven. There is less deal flow than there was 19 years ago when I started practicing, and far more professionals in the market. I think it has taken me a lot of time to figure out the right style of business development for my personality. I am not the person who is going to be great at cocktail receptions or in large networking environments, but over the years, developing individual, key, and strong relationships has brought me great success.