---
Sukesh Kamra
National Director, Knowledge & Innovation
Norton Rose Fulbright Canada LLP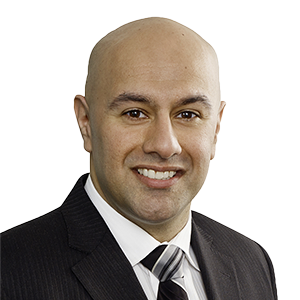 Sukesh Kamra
vCard
---
Biography
Sukesh Kamra is the national director of knowledge and innovation for Canada.
He currently leads our knowledge and innovation practice and is responsible for implementing a national strategy and action plan to work smarter and more efficiently, while leveraging advanced forms of technology to eliminate waste and control legal costs. He improves internal processes and provides our clients with innovative legal products and solutions to address specific business risks. Mr. Kamra is a lawyer and an internationally recognized expert in client-facing knowledge and innovation.
With over 17 years of experience, Mr. Kamra is responsible for developing practice resources and new approaches to capture and leverage our tacit and explicit value-added knowledge to efficiently deliver legal services to our clients. He is also responsible for the overall direction of our national library and intelligence service.
Mr. Kamra led the firm to win the award for Best Use of Technology in a Law Firm for our use of a novel low-code platform to build complex applications for clients at the inaugural 2020 Canadian Law Awards as well as a top 14 finish at the North American Financial Times Most Digital Law Firm award. He is the recipient of the prestigious 2019 Lexpert Zenith Award in the category of Change Agents in Law and the winner of the highly coveted 2018 Canadian Lawyer Top 25 Most Influential Lawyers in Canada in the Changemaker category for his work in legal technology and innovation. He is the recipient of the 2019 Fastcase 50 Award honoring the law's smartest, most courageous innovators, visionaries and leaders. He is also the winner of the 2018 Knowledge Management Leadership Award presented by the International HRD Congress. In addition, he led a team of professionals to third place at the 2018 USA We.CONECT Intranet Reloaded Awards in the category of Digital Workplace Management for his work on the client innovation portal initiative. His team's work in innovative legal technology shortlisted the firm as a nominee for the 2018 British Legal Week Innovation Awards for Client Management Innovation. Under his direction, his team's work in client solutions development was recognized as "highly commended" at the 2019 Legal Week Innovation Awards in the category of International Law Firm Innovation and "highly commended" and "commended" in two categories at the 2018 North American Financial Times Innovative Lawyers Awards.
Mr. Kamra is the recipient of the prestigious 2017 International Legal Technology Association (ILTA) Knowledge Management Professional of the Year Distinguised Peer Award. He was also inducted in 2017 as a Fellow of the College of Law Practice Management, joining an exclusive group of law practice management executives. Mr. Kamra is also the recipient of the College of Law Practice Management's 2016 InnovAction Award, given to an individual who demonstrates advanced innovation, for the firm's client-facing portal initiative. He was also a top 10 finalist for the 2016 Knowledge Management World Reality Award.
Mr. Kamra sits on our Canadian Race Equity Council and the Canadian Origins Network. He is a gold medallist from the University of Ottawa's National Program and clerked at the Federal Court of Canada with two honourable justices. He holds a yellow belt certification in Legal Lean Sigma and Project Management. Mr. Kamra is a member of both the Contract Express Document Automation User and Advisory Group and the Practical Law Canada Knowledge Management Advisory Board at Thomson Reuters. He is also a former member of the Neota Logic Client Advisory Board. Mr. Kamra is a certified mental health first aid officer.
News
January 13, 2020
October 10, 2018
August 16, 2018