---
Shibin Zhao
Senior Associate
Norton Rose Fulbright LLP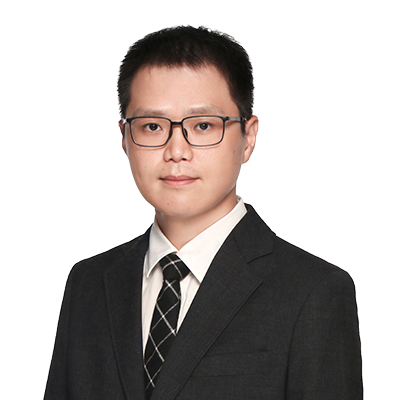 Shibin Zhao
vCard
---
Biography
Shibin Zhao is a corporate lawyer based in Shanghai.
Shibin has more than eight years' experience in China-related corporate and regulatory matters. He has considerable experience advising clients in cross-border M&A transactions, private equity investments, foreign direct investments, joint ventures and general corporate matters.
Specifically, Shibin's experience includes advising domestic and foreign clients on M&A transactions in a wide range of business sectors, including traditional manufacturing, automobile, energy, real estate and logistics. Shibin also has considerable experience in providing legal services to investment institutions and funds in their private equity investments into companies in different industries, which include TMT, Fintech, education, pharmaceutical, health care, and retails. The legal services Shibin provides include due diligence, drafting and negotiation of transaction documents, provision of legal advice on various related issues, closing as well as resolving post-closing issues.
Prior to joining the firm, Shibin spent five years working in two top-tier PRC law firms and three years with an international investment institution.
---
Education
Shibin studied law in China and the United States.
Admissions
Lawyer, qualified in People's Republic of China 2010
Attorney at Law, admitted in New York 2012
Representative experience
Corporate, joint ventures and M&A
Advising a leading Chinese conglomerate on its investment in a domestic passenger vehicle manufacturing company headquartered in Shanghai with its main shareholder being the well-known Chinese automobile maker
Advising a leading Chinese conglomerate on its potential investment and legal due diligence towards a renowned automobile manufacturer in China, with its auto business operated globally
Advising a leading Chinese conglomerate on its 100% acquisition of a Yunnan based tourist attraction development company
Advising a PRC based glass manufacturer on its potential acquisition of a foreign owned glass manufacturing company with business operated in Wuhan and Chengdu
Participating in the acquisition transaction of 20% shares of an Ireland based aircraft leasing company by a Japanese based financial institution
Participating in the acquisition of majority equity interest of a PRC based food manufacture and retail company by a Japan based financial institution
Advising a US based investment institution on its acquisition of a state-owned property company operating various commercial properties in Beijing, Shanghai, Tianjin, Wuhan and Shenyang
Advising a Japan based financial institution on its a joint venture with two leading Japanese and Chinese partners in Jiangxi focusing on water purifier research and manufacture
Advising a Japan based financial institution on its establishment of a joint venture with third party in Hong Kong engaging in film import and export and film investment business
Private Equity Investment
Advising the RMB fund of a renowned US based investment bank on its pre-IPO round investment in a logistics company headquartered in Shanghai with business operations throughout China
Advising a Hong Kong listed investment institution on its equity investment in a private education service provider running primary and middle level schools in Provinces of Fujian and Jiangxi
Advising a Hangzhou based pharmaceutical company in connection with its equity reorganization from offshore to onshore structure and its financing from two leading US based investment banks
Advising a leading China based fund on its equity investment in a medical company focusing on gene sequencing business with primary operations in US and mainland China
Advising a Hong Kong based US dollar fund on its acquisition of an art exhibition company in Beijing
Advising a Hong Kong based US dollar fund on its acquisition of an garment and clothing company headquartered in Hong Kong and operated throughout China and southeast Asia
Participating in a leading Japanese financial institution's series C investment in a PRC company focusing on auto AI research and application with operations in mainland China
Participating in a leading Japanese financial institution's series D+ investment in a Shanghai based medical device company which products are used for cardiovascular disease treatment
Participating in a leading Japanese financial institution's private investment in an HKEX listed company which business focusing on parking lot in mainland China
---