---
Norton Rose Fulbright advises ROFIN-SINAR on major transaction
Global | Business | March 23, 2016
Global law firm Norton Rose Fulbright has advised ROFIN-SINAR Technologies, Inc. on an agreement with Coherent, Inc. under which Coherent will acquire ROFIN-SINAR for $32.50 per share. The transaction is valued at approx. $942 million and is expected to close within six to nine months, subject to the approval of ROFIN-SINAR stockholders, regulatory approvals in the US and other countries as well as other customary closing conditions.

ROFIN-SINAR Technologies, Inc. is based in Plymouth (Michigan, USA) and Hamburg (Germany) and is one of the globally leading developers and manufacturers of high-performance industrial lasers and laser-based solutions and components. Its shares are traded on the NASDAQ Stock Exchange and are listed in Germany in the Prime Standard segment of the Frankfurt Stock Exchange.
Coherent, Inc. is one of the world's leaders in lasers and laser-based technology for scientific, commercial and industrial customers and is based in Santa Clara (California, USA).
New York partner Sheldon Nussbaum led Norton Rose Fulbright's US corporate, M&A and securities team, with assistance from New York partner Roy Goldman, Dallas senior associate Donald Ainscow, and New York associates Sal Favuzza and Leslie Hung. The deal team included New York partner Neil Sparber and senior associate Samantha Beltre for US labor and employment matters; New York of counsel Alan Aronson for employee benefits and executive compensation matters; Washington DC partners Dan Wellington, Neely Agin and associate Luke McFarland for the US and Brussels partner Jay Modrall, Brussels partner Christian Filippitsch and senior associate Max Seuster for German and EU antitrust matters; Pittsburgh partner Janet McQuaid for environmental matters; Austin partner Alicia Groos and Austin counsel Katherine Klammer Madianos for intellectual property matters; New York senior counsel Stephen Nelson for real estate matters; New York of counsel James Dreyfus and senior counsel Sheldon Elefant for tax matters.
The Norton Rose Fulbright team in Germany was led by Munich partner Igsaan Varachia and included partner Michael Malterer and senior associates Michael Heim and Raphael Won-Pil Suh for German corporate and securities matters, Munich partner Katrin Scheicht for German labor and employment matters as well as Munich partner Jamie Nowak and associates Nikolas Smirra and Steffen Averwald for intellectual property and commercial matters.
For further information please contact:
Katrin Gneiting, PR & Communications Executive Germany
Tel: +49 89 212148 533; Mob: +49 172 76 975 62
katrin.gneiting@nortonrosefulbright.com
Notes for editors:
Norton Rose Fulbright is a global law firm. We provide the world's pre-eminent corporations and financial institutions with a full business law service. We have 3800 lawyers and other legal staff based in more than 50 cities across Europe, the United States, Canada, Latin America, Asia, Australia, Africa, the Middle East and Central Asia.
Recognized for our industry focus, we are strong across all the key industry sectors: financial institutions; energy; infrastructure, mining and commodities; transport; technology and innovation; and life sciences and healthcare.
Wherever we are, we operate in accordance with our global business principles of quality, unity and integrity. We aim to provide the highest possible standard of legal service in each of our offices and to maintain that level of quality at every point of contact.
For more information about Norton Rose Fulbright, see nortonrosefulbright.com/legal-notices.
Contact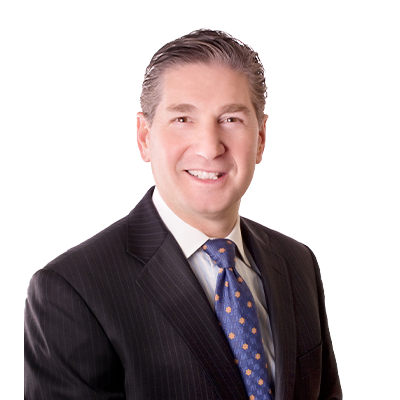 Head of Business Practice, United States