---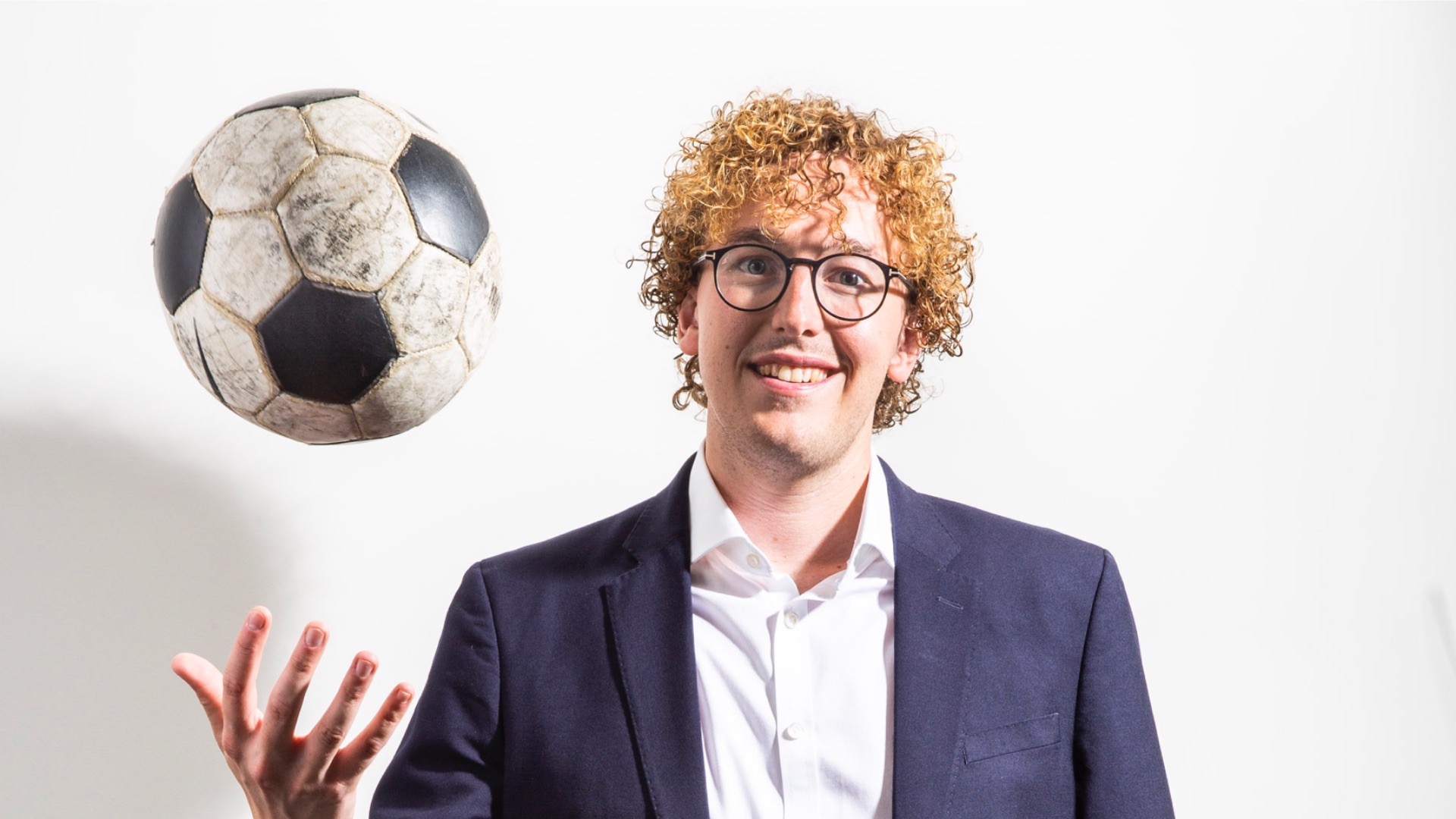 Playing football with Tom
Tom, a fourth-seat trainee, has been captain of our football team almost from week one. Here's how.
"My vacation scheme definitely sold the firm to me. Almost every night there was some sort of activity and the firm felt like a really friendly, sociable place to work. I think the sports and culture groups are key to that and I actually met a couple of people who played for the football team when I did my vacation scheme back in 2015.
An early kick-off
As soon as I joined as a trainee, I contacted the captain of the football team and within a week I was playing my first game. The captaincy is traditionally a "trainee job" and the captain at that time was newly-qualified, so he quickly passed the mantle on to me. I qualify in September and another trainee is taking on the role from then onwards.
One of the things I really like is that our team is made up of people at all levels. There are two partners who play regularly, as well as associates, trainees, support staff and even ex-colleagues. With the firm being so large, it's a great way to get to know people you may not normally come into contact with.
We play in an FA-regulated 11-a-side league from September to March, as well as a local 5-a-side league that runs all year. In the summer, we also host an annual internal football tournament, where each department in the firm enters a mixed team.
A contact sport
The sports teams also give you a lot of exposure within the firm – especially when organising something like the summer tournament – which can be really helpful to trainees, who move seats every six months. For example, when I did my corporate seat, I often worked alongside specialist teams and support staff and usually there was someone I already knew through the football team who I could turn to for help.
As well as this, our team has an annual trip away each summer. Last year, we went to Dublin to play two law firms that we often work with there; and this summer both these firms came to London to play a friendly against us. We went to Brussels this year to play against another law firm we often work with, so it helps us build connections externally too.
There are many different sports and culture groups to get involved with here. Also, if you can show there's interest for something you want to set up, the firm's sports and culture budget means you'll have the support to do it."