---
Food security and Australian grain – challenges and opportunities
Grain Trade Australia is the body which oversees commodity trading standards, trade rules and the standardisation of contracts across the Australian grain industry. In his interview, Hazel Brasington, a partner in the Norton Rose Fulbright Melbourne office talks to Geoff Honey about the role of GTA and some key developments in the regulation of the Australian grain industry.
Geoff, as CEO of the peak post farm gate body for the Australian grains industry you are a busy man. What's on your mind right now?
Australia exports over 60 per cent of all the grain we produce so it is critical that we expand and maintain our access to overseas markets. Therefore, there is substantial focus on the development of international protocols that facilitate trade at the same time as being aware of issues that could arise that could lead to technical issues disrupting grain trade.
However, market development and access is dependent on a professionally trained workforce, therefore in 2016 GTA will be heavily engaged with the Australian and where possible with the international grain industry with professional training utilising our recently approved Diploma in Grain Management.
Last up and this will make you smile, along with my wife we are back yard apiarists. Yes, we keep bees for honey production (Honeys Honey). My 2016 resolution will be not to get stung so often.
Am I right in thinking that Grain Trade Australia (GTA) has some relatively new and pivotal roles?
GTA is national body that acts across the entire grain value chain and is rapidly building its reach in the Asia Pacific region. GTA's roles include setting the annual technical quality standards, a myriad of technical and commercial projects, institutional arbitration, training and development and advocacy. GTA has come a long way from its origins as a body of mainly rural based grain trade members.
How does GTA compare with US Wheat Associates?
GTA does not do specialist market promotion like US Wheat Associates so our roles are quite different. Also, GTA has no government funding and a permanent staff approximately a tenth of USWA. GTA's strength lies in it is technical and expert committees, staffed by volunteer members of unmatched dedication, experience and crossindustry expertise.
It's been a busy few months for GTA's Trade and Market Access Committee.
It certainly has. These are some of the items they are consulting and advising industry and Government on
Proposed international phytosanitary standards
Measures on the international movement of grain
Global low level presence (LLP) initiative
Cartagena Protocol on Biosafety
Grain/dust as an explosive substance
Grain as an explosive substance. Is this a "wind up" or a real issue?
Unbelievable as it is, yes it's a real issue. A UN expert committee is considering reclassifying explosive substances and grain and grain dust could be captured. Talk about unintended consequences. Every storage and transport asset from farm to end user would have to comply with the requirements to hold an explosive substance. Cost? Unimaginable. And then there is the occupational health and safety issues.
These abrupt and confusing changes are unnecessary given proven and wellestablished industry safety practices, and actually could be counterproductive by creating confusion among receivers of grain and grain products.
GTA, along with our international compatriot organizations, via the International Grain Trade Coalition, are very involved in advocacy on this issue.
Can you tell us about China's new biosecurity laws?
In July 2015 the People's Republic of China (PRC) released a proposed law for the "Draft Administrative Measures for Inspection, Quarantine and Supervision of Inbound and Outbound Grains" (Chinese Measures). The proposed increased regulation of imported grain into China extends to phyto-sanitary, quality assurance and origin tracing, initiating systems of identifying producers and monitoring quality of imported grain.
What linkages have been made to other international treaty obligations?
GTA believes that there needs to be reference to major WTO Agreement in this area such as the Technical Barriers to Trade (TBT Agreement) and the Sanitary and Phyto-Sanitary Measures Affecting Trade (SPS Agreement). The current draft is not clear on linkages to these international obligations and hence it is unclear for the PRC's trading partners how the new law will affect their existing expectations and rights in China.
Furthermore, existing regulatory structures of countries that supply grain to China could be discounted, meaning that excellent standards already maintained by Australian authorities are not fully utilised.
Have the Chinese authorities consulted on this issue?
Extensively. In August, the Chinese quarantine authorities (AQSIQ) held a workshop with the members of the International Grain Trade Coalition to discuss all aspects of the proposed new laws. AQSIQ have encouraged submissions from countries that export grain to China. It's in everyone's interests that sound legislation is enacted that assists, not hinders trade.
How do you see the Australian grain industry's role in global food security? What challenges need to be overcome for the industry to play an even greater role in feeding people around the world?
Grain is incredibly important to food security worldwide. Globally, around 1,900 to 2,000 million tonnes of grain is produced each year. Only a small percentage of this amount, however, is traded, around 15 per cent of global production.
Australia is in the unique position of being able to export 60 per cent of our grain production. Australia has also become a world leader in the development of drought tolerant technologies that could be used in developing countries too to assist in achieving food security.
Sharing this gene related technology depends on the co-existence of GM produced crop with other organic and conventionally bred crops on the market. It also depends on the trade policy protocols accommodating the worldwide trade in GM grain, in policies such as the UN Cartagena Protocol on Biodiversity and the Global Low Level Presence initiative.
GM crops are rapidly expanding as a segment of the global grain trade. Global regulatory approvals for GM products will need to be better aligned. While the use of GM crops in countries exporting grain has grown significantly, many importing countries retain zero tolerance policies on GM products – causing significant problems in the effective and efficient trade of grain, with the potential to threaten food security more generally.
Australia has addressed issues around GM by creating a system of choice and co-existence, allowing GM crops to exist side by side with conventional and organic crops in the supply chain. The Australian industry has adopted a "market choice" approach (see for example, the Canola Market Choice Framework 2007), which allows the wide variety of stakeholders such as the biotechnology industry, regulators, growers, food manufacturers and consumers) a choice of crop.
It is my hope that global trade protocols and facilities are adapted to take advantage of these products and technologies, aiding food security globally.
If you could be granted three wishes for the next year, what would they be?
Like any parent and husband your primary wishes are focused on family. However, for the purposes of this article let's stay in the commercial space.
At the risk of a "world peace" answer, the unpredictable nature of global affairs, particularly emanating from the Middle East is a constant underlying issue from a grain trade perspective. The effects on foreign exchange markets, physical access to markets, sovereign risk etc. are all priced into the market. In some instances, traders may decide the risks at too great and not participate in a particular market. So we look to the politicians to keep a level measured response cognisant of the belief systems of this region, a region composed of the most ancient of cultures.
On another theme, increasingly political debate is being driven by emotion and fear campaigns from interest groups. Let's back our scientists and the regulatory approval processes. Australia has world leading scientists in relation to crop breeding and Australian grain producers should have free and unfettered access to the results of their endeavours.
Last up, and I will not get drawn into the cause, but on any reading, the climate is changing and Australian grain production regions are getting hotter and dryer. So do we have a debate that the Australian climate has always swung from plenty to drought or do we recognize the facts and place substantial science into ensuring continuing and expanding grain production. If we take the science approach we will be world leaders in new technology developments.
In conclusion, there has never been a more exciting time for agriculture in general. However, to take full advantage we all need to be prepared to challenge our previous positions, hear countervailing ideas and shape positions that will facilitate the global grain trade as it continues to move grain from areas of surplus to deficit greatly assisting the global food security task.

---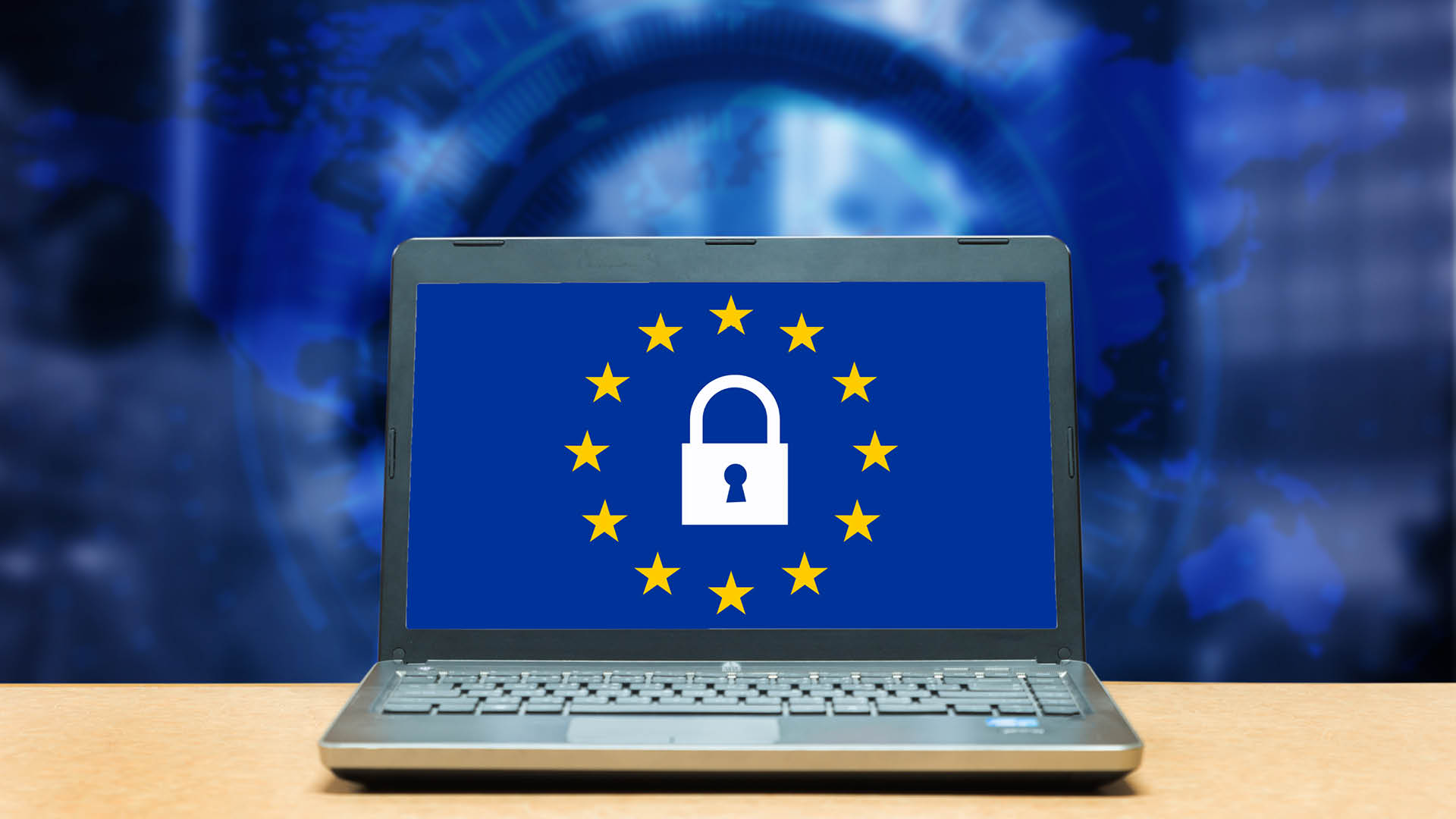 Global: Schrems II landmark ruling: A detailed analysis
On July 16, 2020, the Court of Justice of the European Union (CJEU) published its decision in the landmark case Data Protection Commissioner v Facebook Ireland Ltd, Maximilian Schrems and intervening parties, Case C-311/18 (known as the Schrems II case).
Europe: Luxembourg regulator CSSF issues an FAQ regarding Circular 02/77
On July 7, 2020, the Commission de Surveillance du Secteur Financier (CSSF) issued an FAQ document on Circular 02/77 concerning the protection of investors in case of NAV calculation errors and the correction of the consequences resulting from non-compliance with the investment rules applicable to undertakings for collective investment (the FAQ).