---
Global pro bono contribution recognised with award win at IJGlobal ESG Awards 2022
Global | Press release - Recognition | October 2022
Global law firm Norton Rose Fulbright received the 'Legal Adviser Award – Pro Bono' at the IJGlobal ESG Awards 2022 for its outstanding contribution to pro bono in the legal sector.
The firm was recognised for its global pro bono efforts as part of its wider commitment to environmental, social and governance (ESG) issues. The accolade celebrates the firm's work advising Save the Children, earlier this year, on a new fundraising policy to enable it to receive Zakat. The new policy will facilitate the raising of vital funds in a Sharia-compliant way to support children in Muslim-majority countries – in which Save the Children operates – to get a healthy start in life, keep learning and stay safe.
This support, provided by a team led by global chair Farmida Bi, followed the launch of a three-year strategic partnership with Save the Children. Through the partnership, the firm is committed to supporting the charity with pro bono legal advice, alongside fundraising and volunteering initiatives.
The accolade also recognises the firm's work as a founding member of the Chancery Lane Project. Launched in London, this project sees lawyers from across the profession unite to address the impacts of climate change by sharing knowledge and developing new contracts, and model laws.
In July 2021, the firm also hosted its first ever climate hackathon, which was joined by more than 100 lawyers and businesses services colleagues, who used their pro bono volunteering hours to work together in facilitated sessions to exchange ideas on the climate change and environmental issues impacting clients.
Farmida Bi, Norton Rose Fulbright's global and Europe, Middle East and Asia (EMEA) chair, commented:
"We are honoured to receive this recognition for our global commitment to pro bono, which remains a key priority for our firm and closely aligns to our core values. Our work with Save the Children on the Zakat fundraising policy was a highly important project and we were privileged to be able to help the charity to receive Zakat, in order to provide aid to vulnerable children and communities in a Sharia-compliant way."
Norton Rose Fulbright's global ESG team is multidisciplinary and cross-jurisdictional, with more than 300 lawyers advising on environmental law, human rights, risk management, climate change policy and regulation, and renewable energy, among other areas.
For further information please contact:
Contact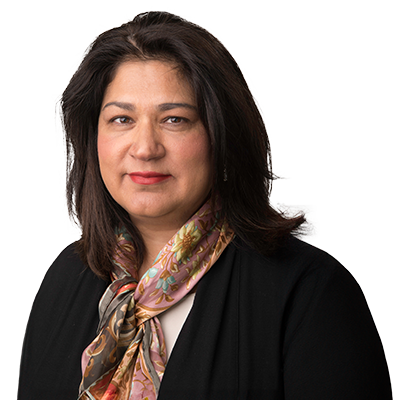 Chair, Europe, Middle East and Asia
Email
farmida.bi@nortonrosefulbright.com