---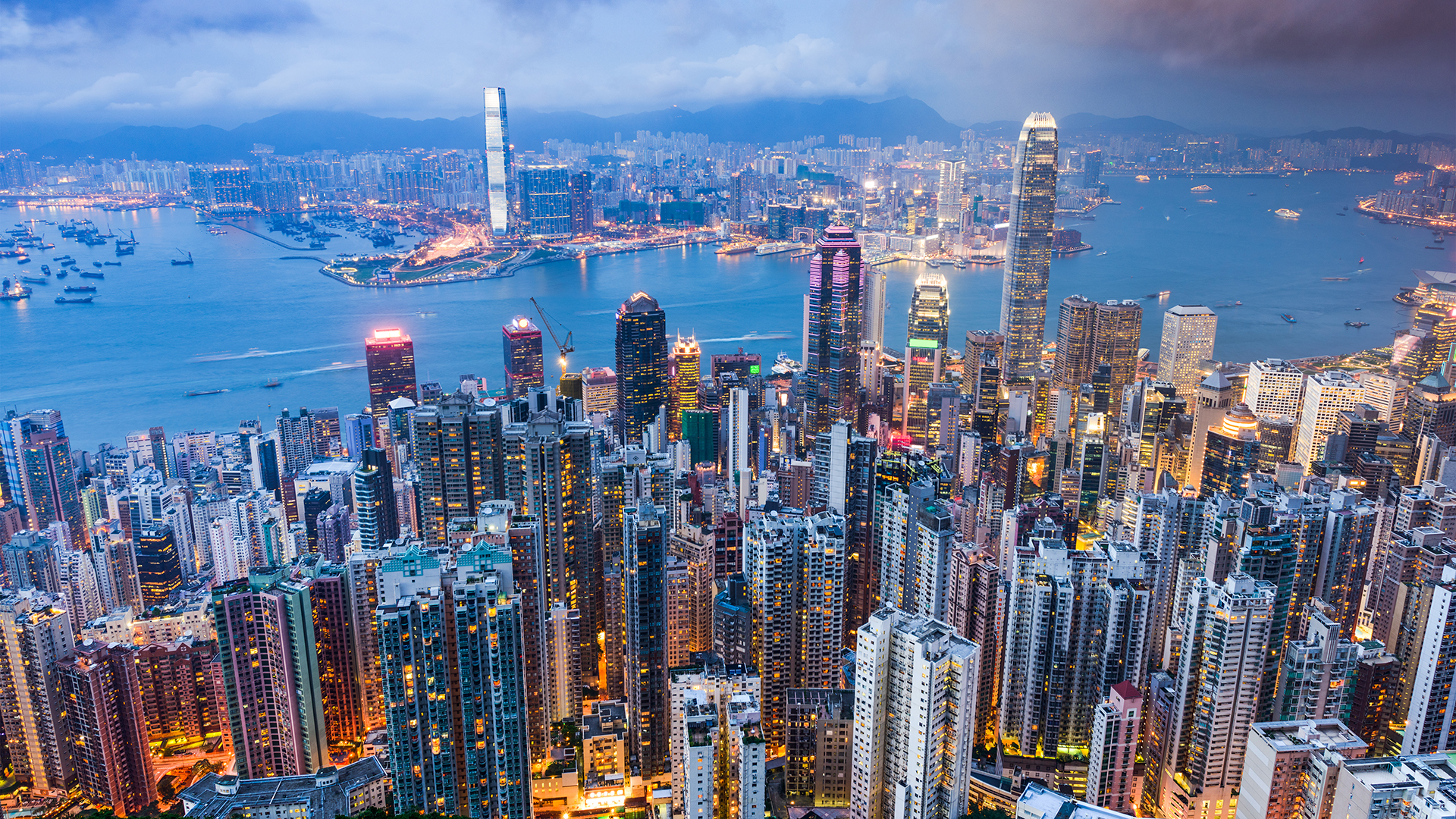 Managing potential disputes in the COVID era: Practical guidance for businesses
Global | Publication | February 2021
Introduction
The COVID-19 pandemic is undoubtedly one of the biggest crises in the 21st century. Many businesses have been experiencing difficult times as a result of the disruption, suspension or even termination of their operations. The hardship is not only a consequence of plummeting revenues, but also the surge in liabilities arising from the inability to perform contractual obligations, leading to actual or potential breaches. This article aims to shed some light on the practical aspects of potential dispute management in this challenging era, with particular focus on what contracting parties should do to maximise their prospects or minimise their exposure in a dispute situation.
Review of existing contracts before disputes arise
Since its outbreak, the pandemic has fluctuated unpredictably. Whilst the situation in some parts of the world is better than in others, we recommend that businesses review their existing key contracts regardless of whether a dispute has actually arisen, particularly those with their customers and suppliers, and to explore the potential of negotiating and varying certain traditional boilerplate provisions if necessary.
Applicability of the force majeure clause
A force majeure clause, which may or may not be specifically named as such, is one which relieves a party from performing its contractual obligations when an unforeseeable event beyond its control has occurred and prevents it from performing. Under Hong Kong law, there is not a standalone force majeure principle under common law or under statute, and thus whether a party can rely on such clause (if it exists) depends entirely on its express wording. We recommend businesses check whether COVID-19 falls within the definition of force majeure event in the contract, and take note of any provisions concerning notice. Generally, a force majeure clause will allow one party to give notice to the other side requesting for a suspension, delay or release from performance of its part of the contract due to specified "Force Majeure" events. Further guidance can be found in our earlier publication "Q&A on COVID-19-related force majeure claims". This can assist businesses to assess the strength of their bargaining power in negotiations should a dispute arise.
Concept of "frustration"
Besides force majeure, the concept of "frustration" might potentially be relevant in view of the COVID-19 outbreak. However, frustration is difficult to establish and not commonly invoked – the threshold for proving "frustration" is even higher than that of "force majeure".
Under common law, if a contract becomes impossible to perform due to a significant change of external circumstances through no fault of the affected contracting party, it may be argued that the contract has been frustrated and the parties released from further performance of the contract.
However, it is difficult to establish frustration. To qualify as a "frustrating" event, it would have to be of "catastrophic character" and it must be a legal or physical restraint and not merely an economic one. The changes in economic conditions (e.g. spiked labour or transportation costs) are generally insufficient to frustrate a contract as it may have been unexpected, but not entirely unforeseeable.
The affected party has to show that the circumstance in question:
is due to some outside event or extraneous change of situation and not due to the act or election of the party seeking to rely on it;
occurs after the contract was formed;
is so fundamental that it strikes at the root of the contract and far beyond what was contemplated by the parties when they entered into the contract, and
renders further performance impossible, illegal or makes it radically different from that contemplated by the parties at the time of signing the contract.
Further, frustration cannot be used in the following circumstances:
where the parties have contractually agreed the consequences of the supervening event (for example, by the use of a force majeure clause);
an alternative method of performance is possible;
because performance has become more expensive, difficult or onerous, or
because a party has been let down by one of its suppliers.
It should be noted that "frustration" brings the contract to an end automatically, without any act or election of the parties. As such, if a party only intends to delay its performance for a short period of time instead of terminating the contract altogether, frustration may not be a feasible route. Much depends on the facts and circumstances of the particular case.
Negotiation of a pre-dispute arbitration agreement
In addition to reviewing any force majeure clause in the contract and considering the doctrine of frustration, we would advise businesses to review the dispute resolution clause in each key contract. Across the globe, we have seen postponement of court hearings or even closure of courts. Priority is generally given to urgent cases or applications such as injunctions. Courts have shown diverging views on the acceptability of remote hearings, and there are signs that videoconferencing may not be as readily acceptable as before in the context of giving evidence at trial. For instance, in Hong Kong, an application by the claimant for its witness situated in Singapore to testify by way of video conferencing facilities at trial was refused in the case of Wah Lun International Development Ltd v Lau Chiu Shing [2020] HKCFI 25721, which concerned a dispute in relation to an agreement on the sale and purchase of shares. The Hong Kong Court rejected the application because the witness was merely relying on the general inconvenience associated with the compulsory quarantine measures if he were to travel to Hong Kong to give testimony in person, and not any specific problems on top of that.
In contrast, arbitration may be a more expedient means of resolving disputes especially under the pandemic because parties usually get to choose the arbitrator(s) and appoint the one(s) who is/are available for an arbitration to be conducted within the desired timeframe. Apart from reducing the risk of having protracted legal proceedings, generally speaking, arbitral institutions welcome and are more adept at conducting hearings remotely, largely because of their experience in administering the same prior to the pandemic. For example, the International Centre for the Settlement of Investment Disputes has revealed that almost 60 per cent of its sessions and hearings in 2019 were conducted either by phone or video conferencing2.
Arbitration can bring multiple other advantages to businesses. In Hong Kong, unlike most court proceedings, generally all arbitrations are private and confidential, i.e. all hearings and documents including the award are not open to the public, which can help protect businesses' reputation. Furthermore, arbitral awards in Hong Kong are final and binding, which parties do not have the right to appeal on the merits. This provides certainty to parties on the resolution of a dispute. Arbitration is also particularly attractive to businesses with cross-border trade, as arbitral awards may enjoy multijurisdictional enforceability. For instance, arbitral awards made in Hong Kong are not only enforceable in China by reason of bilateral agreements between Hong Kong and China, but also in over 160 other countries under the New York Convention, and vice versa.
In view of the above, if businesses notice that any of their key commercial contracts provide that disputes should be resolved by litigation, they may wish to consider whether to vary the dispute resolution clause by negotiating and agreeing on a pre-dispute arbitration clause. We recommend setting out the following matters in the clause: (i) the scope of disputes subject to arbitration; (ii) the seat of arbitration; (iii) the governing law; (iv) the relevant arbitration institution and applicable arbitration rules; (v) the number of arbitrators; (vi) the method for selecting the arbitrator(s) and (vii) the language of arbitration. In drafting the clause, businesses which wish to have disputes referred to arbitration in Hong Kong may consider use of the Hong Kong International Arbitration Centre's model arbitration clauses, which are available online3.
Other practical solutions to avoid disputes
Businesses (particularly suppliers whose level of production may be affected by lockdown of factories) may wish to undertake the following practical steps:
check if the contracts provide for a fixed or guaranteed supply or a flexible or indicative supply only;
check if the contracts allow for a change of supply amount or date by notice,
check if the delivery dates are fixed or indicative subject to change;
customers may not actually want to purchase so much as previously due to a slowdown in business, so check with them as to their intentions and negotiate accordingly;
record negotiations with customers carefully and sign supplemental contracts (to record a variation/amendment of the original contracts) if necessary;
check with supply departments as to what mitigating measures they may have in place to maintain production levels (e.g. production at a different factory) and their timelines for resuming production and delivery;
maintain a friendly relationship with the customers by keeping them updated of the status;
check if the business' insurance policy covers losses that may arise due to breach of contract under the current circumstances;
if the business is considering entering into new contracts, it should consider the need to include circumstances such as "epidemic", "pandemic", "disease" or "Public Health Emergency of International Concern", as well as more general events such as "strikes", "circumstances beyond the parties' control" and "travel ban" as " force majeure" events to cover government actions that are likely to occur after the outbreak.
Strategies for handling actual disputes
In the event that a dispute does arise, businesses may first wish to attempt to settle by way of without prejudice communications and/or mediation, as this is often the most cost-effective, efficient and amicable solution for both the claimant and the defendant; it also best preserves their business relationship. Nevertheless, if settlement cannot be achieved despite the parties' best efforts, there are options open for parties to deploy. The section below discusses security for costs and third party funding.
Security for costs
Applying for security for costs is a powerful interim remedy to protect the interests of the defendant against the risk of the claimant failing in its action and being unable to pay the defendant's costs. If ordered, the claimant typically has to set aside a sum of money within a stipulated time period as security for the defendant's costs. In Hong Kong, both courts and arbitral tribunals have the power to order security for costs. One of the grounds which can be relied on by the defendant in making an application for security for costs is where there is reason to believe that the claimant will not have sufficient means to pay the defendant's costs.
Following the impact of COVID-19, there is potentially a greater chance of successfully obtaining security for costs. This is because it may add strength to a defendant's argument that the adverse financial consequences of COVID-19 may result in a material deterioration of the ability of the claimant to meet its financial obligations, thereby justifying an order for security for costs. In the UK, there has been an attempt to pursue a similar argument by some defendants in the case of International Pipeline Products Ltd v IK UK Ltd and others [2020] EWHC 1602 (Ch)4. While the court held that merely adducing evidence pointing to a general economic downturn would not suffice, it should be noted that the case was heard back in May 2020. As COVID-19 persists and the negative economic impacts on specific industries become more apparent, such argument may succeed with cogent industry-specific evidence. We recommend that businesses consider applying for an order for security for its costs when faced with unmeritorious claims.
Standing in the shoes of a claimant, it does not mean that COVID-19 will necessarily lead to a successful application for an order for security for costs in all cases, thereby stifling all claims. After all, the court or the arbitral tribunal has to take into account all relevant circumstances such as the merits of the case before exercising its discretion to entitle the defendant to security for costs. Even if an order for security for costs is granted, the court or arbitral tribunal will carefully determine the level of security such that the quantum will not be disproportionately large to an extent that dissuades a claimant from pursuing its claim. Businesses which intend to sue should however be prepared for the increased exposure to security for costs orders and pursue claims in which they have a good arguable case.
Third party funding
As a result of COVID-19's impact on businesses' available funds, third party funding may be an attractive solution to businesses' concern on cash flow if they get involved in a dispute. Typically third party funding is where a funding company (without prior interest in the dispute) finances a party to that dispute in respect of part or all of its legal fees and expenses in exchange for an agreed return. This enables businesses to pursue legal proceedings which a lack of funds would have otherwise prevented.
Nevertheless, third party funding is subject to limitations. In commercial disputes, its availability may depend on the dispute resolution mechanism adopted and the jurisdiction. For instance, in Hong Kong, third party funding is now allowed in arbitration following the amendments to the Arbitration Ordinance (Cap 609 of the Laws of Hong Kong), but remains generally prohibited in court litigation. It is noteworthy that even if third party funding is available, care should be taken when choosing a funder – apart from considering the sufficiency of capital and reputation of the funder, due attention should be paid to the terms of the funding agreement, such as the degree of control exercisable by the funder in relation to the dispute and the grounds for termination of the funding agreement. In light of the complex legal issues that may be involved, businesses ought to take independent legal advice prior to entering into a third party funding agreement.
In terms of timing, we recommend that businesses decide whether they wish to engage a third party funder at the onset of the proceedings that are being contemplated. It is customary for third party funders to take a considerable amount of time to perform due diligence before agreeing to a funding arrangement.
Conclusion
While various nations have been making efforts to develop COVID-19 vaccines, it is still premature to tell when the pandemic will come to an end. Lockdown measures may remain in place from time to time and prevent businesses from operating normally, thereby preventing them from fulfilling their contractual obligations. The threat of prolonged economic distress may separately cause difficulties for businesses financially. With potentially heightened exposure to liabilities and tightened liquidity, it is of utmost importance for businesses to manage disputes well in order to achieve the most favourable outcome and to minimise their exposure.
---
Footnotes