---
COVID-19: Implications from an antitrust and competition law perspective
What are the key points companies should consider?
Global | Update | March 2020
The current COVID-19 (coronavirus) crisis sweeping the world is having a hugely disruptive impact on society and business, and our first thoughts and best wishes are with our clients, colleagues and their families who are facing this unprecedented public health challenge. While we all focus on ensuring everyone stays healthy and safe, we are very conscious of the need for businesses to focus on the immediate challenges they face with government-imposed lockdowns, attempting to mitigate disruption to travel and supply chains, and potential illness and remote working issues within their teams. As companies address these concerns, there will be important implications from the perspective of global antitrust and competition enforcement in 2020 and potentially over a longer period of time.
We have already seen suspension of competition rules in a number of contexts to ensure essential services continue. In addition, businesses will require state support to survive as towns and cities are "locked-down" and business stalls. There are also risks around competitors collaborating during the crisis, potentially leading to "crisis cartels" or other antitrust infringements. Antitrust authorities will also see their resources stretched, with knock-on effects for investigation timetables and how authorities prioritize cases. We discuss these key issues below.
As a global pandemic, the impact of COVID-19 is unprecedented in recent times. Health and welfare are naturally the focus, but there are also significant legal and economic consequences, not least regarding antitrust and competition. Antitrust regimes also have a potentially important role to play in protecting health and welfare at this challenging time.
State aid
A critical role for antitrust enforcement during the crisis is state support for businesses in financial distress, and the individuals they employ. State support can take various forms, such as crisis loans, state guarantees and tax waivers or deferrals. It can distort markets, giving recipients of aid an unfair advantage when competing against other businesses – infringing state aid or anti-subsidy rules. But aid can also be approved if it is proportionate and meets the criteria for exemption.
The European Commission has already announced measures to streamline the usual EU state aid approval processes so that governments can move quickly enough to grant businesses the critical support they need. And exemptions for rescue and restructuring aid or exceptional circumstances, in particular, have been flagged as likely to apply.
Considerable financial support has already been proposed. In France, for example, President Emmanuel Macron has declared "war" on COVID-19, guaranteeing that no French business will face bankruptcy with "unlimited" state financial aid available. UK support – although no longer an EU Member State – remains subject to the EU state aid regime until the Brexit transition period ends (expected to be December 31, 2020). The European Commission also has four years after the end of the transition period to start investigating any UK aid granted during that period.
Exploitation
Another area where antitrust authorities are known to be taking an active role during the crisis is monitoring potentially excessive prices (or "price gouging") and misleading practices – such as high prices for hand sanitizers or deceptive claims about the benefits of protective equipment – exploiting consumers.
Regimes differ, but exploitative conduct could potentially infringe abuse of dominance or monopolization rules, or consumer protection laws. A number of global authorities have issued warnings about this type of behavior, raising the possibility of enforcement actions to come if those warnings are ignored.
It is possible that algorithmic pricing could lead to price spikes without any deliberate attempt by companies to take advantage of the situation, adding complexity to whether there is an infringement in such circumstances.
Collaboration
Businesses that normally compete may also come under pressure to work together during the crisis – for example, food retailers or pharmaceutical companies – to ensure essential supplies reach those in need. Such collaboration may be encouraged by politicians or governments. We have seen competition rules suspended already in Norway (as between airlines), the UK and Germany (as between food retailers) and the US (as between medical suppliers and other industries that provide for the national defense). In all cases, these suspensions have been intended to allow production and/or supply of vital services during the crisis.
Nonetheless, businesses should not unilaterally decide to enter such arrangements to address perceived needs. They need to assess the competition risks before collaborating, and put appropriate safeguards into place. Absent a state compulsion defense (which is hard to prove), formal waiver or passage of relevant legislation, businesses need to satisfy themselves about the risks of collaboration, and not engage in conduct that continues to remain prohibited.
Safe harbors and existing guidance are available for certain types of collaboration that may become particularly relevant during the crisis – such as joint purchasing and specialization agreements under the EU regime. Businesses can utilize this to mitigate the effect of the crisis while remaining compliant with competition rules.
Before the crisis, the EU was also already reviewing its rules on horizontal collaborations and signaling a willingness to give more guidance to allow more collaboration in appropriate cases. Businesses should consider approaching the European Commission and other antitrust authorities for guidance where novel issues arise in these extreme circumstances.
Given the unprecedented scale of the crisis, we may see antitrust rules being relaxed in a way not seen before. In the Norwegian example, a three-month exemption from competition rules has been announced for airlines and other transport companies to allow them to coordinate to ensure critical services are maintained, but any agreement must be notified to Norway's competition authority. To the extent similar approaches are adopted in other jurisdictions or sectors, it is vital the businesses concerned meet any qualifying requirements.
Businesses should also generally ensure that any legitimate collaboration does not spill over into problematic areas. Risks include going beyond what is necessary to achieve the beneficial aims, such as unrestricted exchanges of competitively sensitive information impacting how the parties will compete after the crisis or competition in other areas of their businesses.
Financing arrangements
An area where lenders in particular will need to work together is refinancing of syndicated loans. These arrangements are critical for banks to share risk in order to finance larger or riskier projects, but syndicated loans naturally involve close cooperation between banks – and the European Commission has recently looked at the risks that these discussions could give rise to anti-competitive conduct.
The main antitrust concern in refinancing or restructuring facilities in times of difficulty is the extent to which banks can discuss and potentially agree proposals to change or restructure loans. If banks work together, particularly in the context of a distressed borrower, this could lead to unequal bargaining power or inappropriate exchanges of competitively sensitive information. These risks can be managed through safeguards, but what is appropriate to share or discuss will depend on the circumstances of each case.
Crisis cartels
Another concern is so-called "crisis cartels" – competitors agreeing amongst themselves how to limit the impact on their businesses to survive the crisis. Competitors might, for example, agree not to undercut each other's prices or agree how to reduce excess capacity while facing considerably reduced demand.
However, antitrust authorities do not typically treat crisis cartels any differently than other types of cartels – meaning there remains a risk of an antitrust violation with significant fines and other sanctions, including potential criminal violations in applicable jurisdictions. The general position is that businesses must continue to act independently and compete even during a crisis: this creates a high hurdle to justify a crisis cartel.
Merger control
While some M&A activity is on hold for now, lower share prices as a result of the crisis may trigger a spike in M&A deals – and therefore merger control filings. In the meantime, global merger reviews that are ongoing or about to commence will continue, but may face delay.
Antitrust authorities (like other employers) are managing disruption to their workforce as a result of the crisis – making completion of merger reviews within prescribed deadlines, or collection of information from parties affected by the crisis – more difficult.
The European Commission is asking parties to delay merger filings, as are a number of other antitrust authorities, and has used "stop the clock" powers to delay three Phase 2 investigations where parties have not responded to information requests. Such practices may become more prevalent. The US antitrust authorities have introduced a temporary eFiling procedure, and suspended possible early termination of Hart-Scott-Rodino waiting periods while it is in place.
Some businesses may seek mergers or joint ventures with competitors to help survive the crisis. These deals remain subject to merger control review, but "failing firm" or "flailing firm" analyses may permit some transactions that otherwise would have been prohibited.
Prioritization
As well as discouraging new merger filings, progress on other types of enforcement cases will generally slow where authorities are not tied to statutory case timetables. Authorities may also face difficult decisions about which cases to take forward (or potentially close) as they manage increasing resource constraints.
Some of the potentially significant proposed antitrust reforms that were expected in 2020 may also be pushed back while the focus is on dealing with the crisis.
Key messages
In the context of the global COVID-19 crisis, the following are key messages for business regarding antitrust and competition:
Do not neglect antitrust compliance during the crisis. Problematic conduct may not be investigated immediately, but could come to light once the crisis is over.
Do not engage in hardcore conduct that remains prohibited – and avoid any competitor attempts to involve your business in a crisis cartel.
Do not be tempted to circumvent merger control filings/approvals during the crisis – "gun-jumping" (implementing a deal before required approvals) will remain a priority area for antitrust authorities.
Do be aware that authorities are watching for exploitative practices, such as excessive price increases. Although supply and demand dynamics will change, businesses should consider how large price increases might be perceived and whether they might trigger an investigation.
Do consider permissible activities such as joint purchasing agreements to mitigate the effect of the crisis, utilizing applicable guidance and safe harbors.
Do seek formal competition law waivers where governments suggest or encourage competitor collaboration. In novel cases, consider asking authorities for guidance.
Do explore the availability of state support (or state aid in the EU). Consider how best to lobby for state support for your business or sector – but take care that joint lobbying efforts do not raise antitrust concerns.
Do ensure that long-stop dates for M&A deals are sufficient and factor in that merger control approvals may take longer than expected during the crisis.

Publication
The time for electricity storage in Greece has arrived
Increasingly, Greece's transition to a low carbon economy and towards a new energy model is assuming a higher priority; the country's ambitious climate action and energy plans include reducing greenhouse gas (GHG) emissions, increasing the renewable energy share (of the nation's gross total energy consumption) and improving energy efficiency generally. Electricity storage plays an important role in the transition to a low carbon economy and drives energy efficiency while at the same time allowing the integration of more renewable energy sources into the electricity system.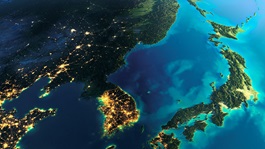 Publication
The changing global framework for trade: impact on global supply chains
Supply chains operate in an environment shaped by trade issues (such as sanctions, export controls, and tariffs), where national security is an increasingly important consideration. International sanctions regimes are complex and often respond to volatile political landscapes. Businesses will need to navigate the often complex issues involved against a background of changing governmental trade and industrial policy.