---
Marc Waha
Head of Antitrust and Competition, Asia
Norton Rose Fulbright Hong Kong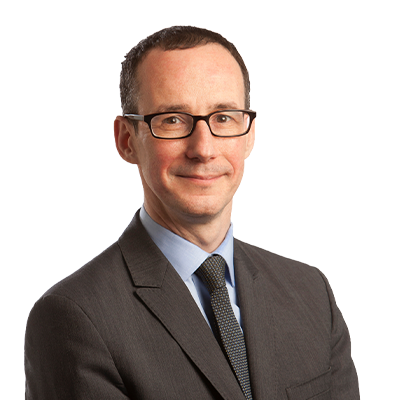 Marc Waha
vCard
---
Related services and key industries
---
Biography
Marc Waha leads our Asia Antitrust and Competition Team. He is based in the Hong Kong and Tokyo offices.
Marc advises international companies on antitrust regimes in East Asia, and Asian companies on global competition compliance issues, multi-jurisdictional merger filings and international cartel investigations, particularly in Europe and Asia. For more than 20 years he has represented clients active in a wide variety of industrial and services sectors, with a focus on advising Asian companies on global antitrust and competition law matters.
Recent work highlights include:
advising QatarEnergy in respect of Asian merger control clearances for eight parallel natural gas joint ventures with international energy companies;

securing merger control clearance for one of the world's largest Sino-foreign upstream oil joint ventures;

representing a third party in obtaining the imposition of remedies by Japan's Fair Trade Commission in respect of Google's acquisition of Fitbit (the authority's first ex officio review of a foreign transaction as a "killer acquisition");

securing the end of an investigation by the Hong Kong Competition Commission into a ports terminal joint venture by way of commitments;

assisting the operator of a digital marketplace in respect of an investigation by the Competition and Consumer Commission of Singapore, with the authority deciding not to take action;

securing unconditional clearances across Asia for the merger of the two largest airlines in Hong Kong; and

successfully defending a respondent in the first court case brought by the Hong Kong Competition Commission, with the court dismissing the Commission's case.
Marc is the author of the first edition of the Hong Kong Competition Law Handbook (Butterworths). He and the Norton Rose Fulbright team have been involved in training programmes for Asian competition authorities. Legal guides have ranked our Asia Competition Team as a top tier competition practice and Marc as a leading lawyer for several years, commenting as follows: "High reputation for his merger control clearance work" (Chambers & Partners Global Guide); and "Clients praise Marc Waha as a 'business-minded, straight-to-the-point and brilliant lawyer'" (European Legal 500).
---
Admissions
Admitted to the Brussels Bar
Admitted to the New York Bar
Registered in Japan as a Gaikokuho Jimu Bengoshi
Registered in Hong Kong as a registered foreign lawyer
Publications
Recent publications and presentations include the following. A full list is available upon request.
Introduction to ESG and competition law | ESGと競争法の入門, presentation to the Japan Institute for Overseas Investment, Tokyo, Japan (September 2023)
AI and cloud interoperability - is there a way of enforcing these issues?, panel chair, Global Competition Review's Law Leaders' Asia-Pacific Forum 2021, Singapore (August 2023)
Contractual joint ventures and competition law issues, Financier Worldwide, August 2023
Philippine Competition Commission and Legal Education Bureau's moot court competition, panel judge, Manila, Philippines (July 2023)
The EU's foreign subsidies regulation | 外国補助金に関する EU規則, presentation to the Japan Institute for Overseas Investment, Tokyo, Japan (May 2023)
Regulating market power in technology markets, guest lecturer, Tokyo University Law School, Tokyo, Japan (November 2022)
Green competition policy: benefits and challenges – A practitioner's perspective, remarks before the before the 60th Philippine Economic Society Annual Meeting and Conference, Manila, Philippines (November 2022)
Recent FDI review trends in Europe and proposed EU anti-subsidy regulation, presentation to the Japan Institute for Overseas Investment, Tokyo, Japan (February 2022)
Recent trends in regulating monopolies and market power, guest lecturer, Tokyo University Law School, Tokyo, Japan (December 2021)
Merger regulation in the tech sector in Asia, panel chair, Global Competition Review's Law Leaders' Asia-Pacific Forum 2021, Singapore (August 2021)
Merger review process in Asia expected to become increasingly challenging, World Financier, July 2021
Antitrust in Asia – due process investigations, panel chair, Concurrences' Antitrust in Asia Webinar, Tokyo, Japan (November 2020)
Competition law compliance programmes, International Bar Association Annual Conference, Seoul, Korea (September 2019)
No-poach agreements and other labour market concerns, Global Competition Review's Annual Cartels Conference 2019, Washington DC, USA (March 2019)
Merger control: gun jumping and remedies, panel chair, Global Competition Review's Antitrust Law Leaders' Forum 2019, Singapore (March 2019)
Approaching leniency procedures in the EU, remarks before the 7th Annual Competition Law and Regulatory Global Forum, Hong Kong (July 2018)
Competition law and policy in the internet economy, panel chair, Global Competition Review's Antitrust Law Leaders' Forum 2018, Singapore (March 2018)
---
News
November 16, 2023
January 12, 2023
September 28, 2022
Insights
Publication | November 01, 2023
Publication | September 12, 2023
Publication | July 31, 2023