---
Norton Rose Fulbright's Stella Cramer named TMT Lawyer of the Year at Asia Legal Awards
Global | Press release | September 2020
Firm also awarded 'Asian Technology and Innovation Initiative of the Year' and 'Finance Deal of the Year: Acquisitions'
Global law firm Norton Rose Fulbright is pleased to announce that Singapore-based partner Stella Cramer has been named 'TMT Lawyer of the Year' at this year's Asia Legal Awards, hosted by Asian Lawyer magazine.
Stella Cramer is the Head of Technology and Innovation Asia Pacific and Head of FinTech SE Asia. Over the past 12 months, Stella has led major digital transformations and outsourcings; advised institutions on their disruptive technologies strategy to manage regulatory risks including cloud; blockchain; AI and digital currencies. She has also led investigations for clients on significant data and cybersecurity incidents. Stella has worked with regulators to set frameworks to facilitate access to disruptive technologies and is a member of the SWIFT Institute Advisory Council, driving thought leadership for technology and innovation in the financial services sector. TMT Lawyer of the Year is awarded to a practitioner who has set new standards in the delivery of high-level legal services and solutions.
The Asian Lawyer also recognised Norton Rose Fulbright in two further awards categories.
The firm was awarded 'Asian Technology and Innovation Initiative of the Year' in recognition of NRF SYKE, a new offering from NRF Transform, the firm's global change and innovation programme and SYKE Legal Engineering. NRF SYKE offers combined legal and technology experience with a focus on using automation to increase efficiency in document creation and, though structured data analysis, additional insight to inform the client's wider business.
A team led by Norton Rose Fulbright Bangkok partner Tassanai Kiratisountorn won 'Finance Deal of the Year: Acquisitions' for advising the lenders in financing the US$3 billion acquisition of shares of Glow Energy Public Company Limited and ENGIE Holding (Thailand) Co., Ltd.
For further information please contact:
Contacts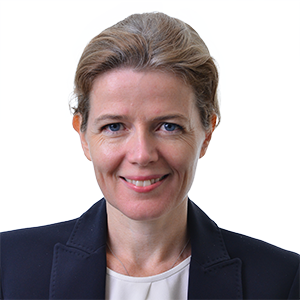 Global Co-Head of Technology, Partner