---
Norton Rose Fulbright LLP and Save the Children launch global strategic partnership
Global | Press release - Firm | July 2021
Norton Rose Fulbright LLP (Europe, Middle East and Asia) has entered into a three-year strategic partnership with global NGO Save the Children.
Save the Children operates in more than 100 countries including the UK. It exists to help children reach their full potential by ensuring they stay safe, healthy and learning.
Norton Rose Fulbright LLP will join the NGO as an inception partner for its Safe Back to School response and its new Catch up Clubs in a bid to tackle the biggest challenge to children's education in our lifetime.
Catch up Clubs are a highly targeted, data-driven, and cost-effective solution, that can be implemented and scaled up rapidly, providing the boost that is needed to get millions of the most marginalised children back into school. Catch up Clubs will be piloted across 30 villages in Afghanistan.
This will be Norton Rose Fulbright LLP's first strategic partnership with a NGO on this scale and will bring together the resources of its Charitable Foundation as well as the pro bono, fundraising and volunteering efforts of its staff across Europe, Middle East and Asia.
Caroline Whatley, Director of Partnerships and Chair, Global Corporate Partnerships Group at Save the Children, commented: "We're delighted to be partnering with Norton Rose Fulbright LLP to accelerate the recovery of the world's educational landscape for children following the impact of COVID-19. The rapid spread of COVID-19 in 2020 forced the world's schools to shut their doors to 1.6 billion children. For the first time ever, an entire generation has had its education disrupted – with some children still unable to go back to school in many parts of the world. By joining forces and combining our expertise and capabilities, we will help provide routes back into education for the most marginalised children so they can become who they want to be."
Farmida Bi, CBE and Chair of Norton Rose Fulbright, Europe, Middle East and Asia, commented: "We are proud to support Save the Children which aims to make the world a better place for children and has made a real difference for the prospects of millions of young people internationally. Through our three-year partnership, we are committed to providing our skills, knowledge and resources to help Save the Children with its programme of vital community activities."
For further information please contact:
Contact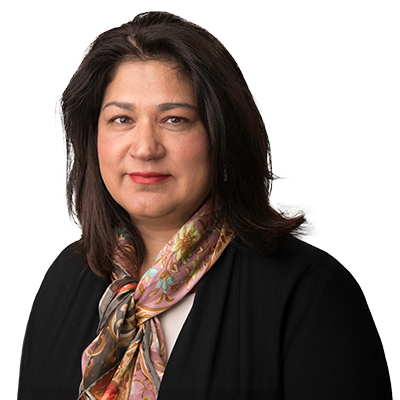 Chair, Europe, Middle East and Asia