---
Your insight into the professional indemnity market
Products and coverage for professional indemnity insurance (PI) change rapidly, with emerging risks driving innovation in this fast paced market. New court decisions can change the scope of coverage, leaving clients without the protection they think they have.
Organisations that underwrite or sell professional indemnity insurance need to stay abreast of new legal interpretations as they arise and keep informed about what is on the horizon to stay ahead in a competitive market.
Professional indemnity quarterly is a resource for in-house legal teams. Each issue will cover:
A review of recent cases relating to PI cover
A short 'heat map' of current top claims in PI
A an overview of a new or emerging risk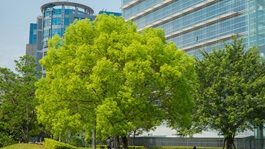 Publication
EU scales up green subsidies: How to benefit from support for clean investments
On March 9, 2023, the European Commission (EC) adopted changes to its State aid framework to support its "Green Deal Industrial Plan for the Net-Zero Age" (the Net Zero Plan) presented in February 2023. The Net Zero Plan is part of the European Green Deal, which aims to make Europe the world's first climate-neutral continent by 2050.