---
Norton Rose Fulbright advises on Yassamine Schools acquisition in Morocco by Satya/TPG
Global | Business | September 18, 2015
Global legal practice Norton Rose Fulbright has advised the TPG/ Satya, joint venture, on the acquisition of a minority stake in Yassamine Schools, one of Morocco's largest private schools network.
The TPG/Satya joint venture was created in June 2015 as an alliance between Satya Capital Limited and TPG Growth, the capital development platform of the US capital investment company TPG Group. This is their first investment in Africa as part of their strategy to develop in the region. The agreement will allow Yassamine Schools to expand in Morocco and grow its organisation in neighboring countries.
The Norton Rose Fulbright team advising on the transaction was led by Alain Malek, partner and head of the Casablanca office, and of counsel Godefroy Le Mintier. They were assisted by Stan Andreassen.
Other legal advisor: The Benyahia family was advised by managing partner Patrick Larrivé, partner Christophe Simonnet, and of counsel Benoît de Monval of the Casablanca office of Dentons Morocco.
Norton Rose Fulbright assists clients in over 40 African countries, including rapidly growing economies such as Nigeria, Uganda and Zimbabwe. Advising on a variety of laws, including OHADA law, French, Moroccan, English, Tanzanian and South African, the practice has vast experience in Francophone, Anglophone, as well as in Lusophone countries, particularly Mozambique and Angola. Norton Rose Fulbright has offices in South Africa,Tanzania and Morocco, as well as an alliance with practices in Uganda, Burundi and Zimbabwe.
For further information please contact:
Carole Guettier, Senior business development manager, Norton Rose Fulbright LLP
Tel: + 33 (0)1 56 59 52 75
carole.guettier@nortonrosefulbright.com
Charles Billiard, Communication Executive, Norton Rose Fulbright LLP
Tel: + 33 (0)1 56 59 52 96
charles.billiard@nortonrosefulbright.com
Eric Chauvelot, Agence Weber Shandwick
Tel : + 33 (0)1 47 59 56 57
echauvelot@webershandwick.com
Note for editors:
Norton Rose Fulbright
Norton Rose Fulbright is a global legal practice. We provide the world's pre-eminent corporations and financial institutions with a full business law service. We have more than 3800 lawyers and other legal staff based in more than 50 cities across Europe, the United States, Canada, Latin America, Asia, Australia, Africa, the Middle East and Central Asia.
Recognized for our industry focus, we are strong across all the key industry sectors: financial institutions; energy; infrastructure, mining and commodities; transport; technology and innovation; and life sciences and healthcare.
Wherever we are, we operate in accordance with our global business principles of quality, unity and integrity. We aim to provide the highest possible standard of legal service in each of our offices and to maintain that level of quality at every point of contact.
For more information about Norton Rose Fulbright, see nortonrosefulbright.com/legal-notices.
Law around the world
nortonrosefulbright.com
Contact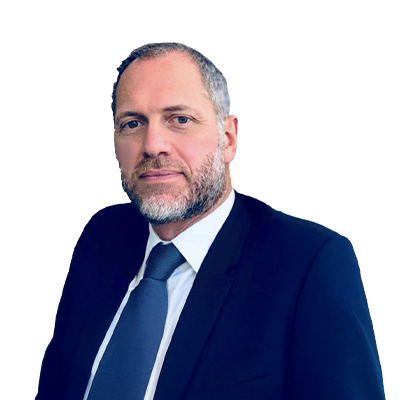 Head of Morocco; Partner
Email
alain.malek@nortonrosefulbright.com