---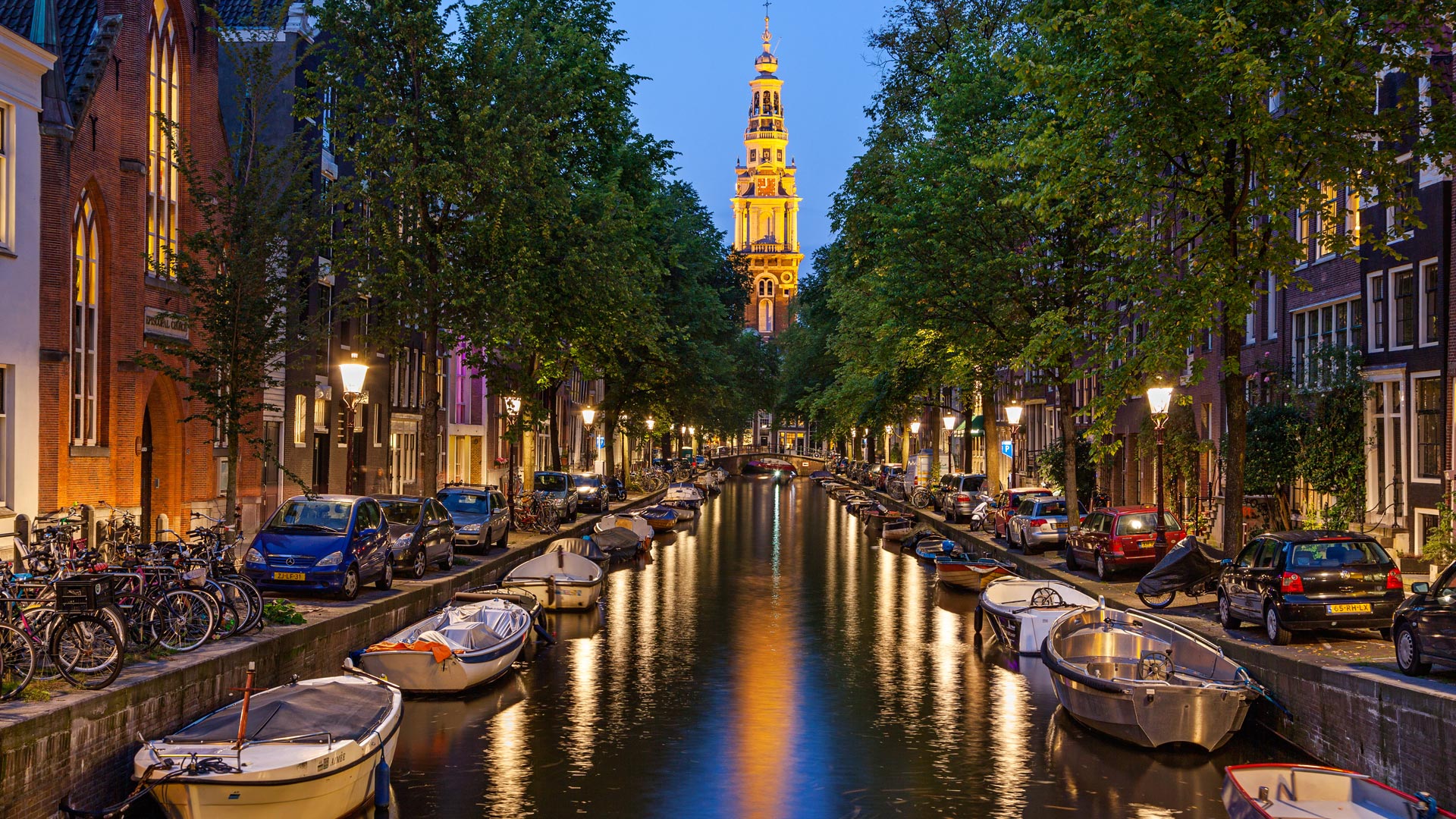 Norton Rose Fulbright heeft meer dan 4000 advocaten en 58 kantoren, waaronder 11 in de Verenigde Staten. Norton Rose Fulbright staat daarmee in de top 10 van grootste kantoren wereldwijd. Wij geven juridische adviezen aan toonaangevende internationale ondernemingen, financiële instellingen en overheden. Het Nederlandse kantoor is gevestigd in de Rembrandt Toren in Amsterdam.
Sectoren
Financial institutions
The bigger the financial institution, the more extensive the legal requirements - and we work with some of the biggest. They need regulatory advice. Litigation expertise. Insight on cyber-security. And we provide it all as a leading name in the field.
Infrastructure, mining and commodities
Nowhere is our global reach more critical than in this sector. After all, we're one of few firms to have worked on major projects in almost every country in the world, advising on every aspect from the food industry to funding for mining companies.
Energy
The ever-shifting energy sector impacts the whole planet, so when clients need expertise, they turn to us, as one of the world's largest global energy practices. Whether it's renewables, shale gas or energy development around the world, we're on the pulse of this vital sector.
Transport
Aviation. Rail. Shipping. Across this diverse sector, our firm has a leading reputation for making sustainable connections between transport, energy and infrastructure. Whether it's asset finance, M&A or dispute resolution, our transport lawyers provide a full service within a sector that's growing every day.
Life sciences and healthcare
We put real stock by our expertise in life sciences and healthcare, so it should come as no surprise that many of our lawyers in this sector hold advanced degrees in science and technology. Together, they act for global pharmaceutical, bioscience and technology companies at every stage of the product lifecycle.
Technology and innovation
With the power of data on the rise, this sector has rapidly become a central pillar of our modern world. But however quickly things change, clients can rely on us for intelligent advice across the technology, business services, communications, media, entertainment and consumer market sectors.
De secties
Banking
Het Banking team, aangestuurd door Wouter Hertzberger (Teamleider Banking), adviseert een aantal van de grootste instellingen op buitenlandse en binnenlandse markten over complexe grensoverschrijdende transacties. De andere partners uit het team zijn Gijs van Leeuwen (Partner Banking) en Joris Ravelli (Partner Banking). Wij hebben een sterke reputatie op het gebied van de financiering van transportmiddelen (schepen, vliegtuigen) en op de gebieden van leveraged finance en structured trade & commodity finance. Het Banking team heeft daarnaast een toonaangevende praktijk op het gebied van financial services en de infrastructuur van de financiële markten. Een speciale focus ligt op financiële herstructureringen en insolventie.
Corporate
Het Corporate team, onder leiding van Saskia Blokland (Teamleider Corporate), Heimon Smits (Partner Corporate) en Ep Hannema (Partner Corporate), adviseert en begeleidt een breed scala van veelal grensoverschrijdende transacties. Deze transacties omvatten fusies en overnames, buy-outs, venture capital transactions, joint ventures, openbare biedingen en beurstransacties. Daarnaast adviseren wij cliënten op het terrein van corporate governance, compliance en beursregelgeving. Wij treden op voor zowel ondernemingen als banken en private equity investeerders en hebben een uitstekende reputatie opgebouwd bij corporate finance adviseurs en investment banks.
Employment
Het Employment team wordt aangestuurd door Maartje Govaert (Partner Employment). Het team is gespecialiseerd in alle aspecten van arbeidsrecht, waaronder ondernemingsraadgeschillen, herstructurering en reorganisaties, outsourcing, pensioenen en discriminatie/intimidatiegeschillen.
Wij adviseren ook over corporate governance en beloningsvraagtstukken, uitvoerende afspraken en opzeggingen. Bijna al het werk heeft een internationale invalshoek. Het team is in het bijzonder gespecialiseerd in vertrouwelijke zaken die invloed hebben op medewerkers en ondernemingsraden. Op dit moment bestaat de cliëntengroep uit verschillende Nederlandse en internationale bedrijven. Zij worden geadviseerd in hun day-to-day business met betrekking tot allerlei arbeidsrechtrechtelijke kwesties.
Energy
Het Energy team, geleid door Matthijs van Leeuwen (Counsel Energy), wordt door Legal 500 en Chambers erkend als een van de meest vooraanstaande praktijken in Nederland binnen dit vakgebied. Wij bieden onze energiecliënten het voordeel van vele jaren diepgaande ervaring in het leveren van diensten aan de branche, vanuit alle invalshoeken van grote projecten. Omdat de wereldwijde vraag naar energie blijft groeien, staan wij voorop als het gaat om zaken op het gebied van energie, hulpbronnen en markten. Wij hebben de expertise in huis voor het volledige spectrum van natuurlijke hulpbronnen.
Infrastructure
Het Infrastructure team wordt geleid door Daphne Broerse (Managing Partner/Partner Infrastructure). Ons Infrastructure team in Amsterdam vormt een integraal deel van onze wereldwijde infrastructuurgroep. Wij adviseren nationale en internationale cliënten veelvuldig met betrekking tot (grensoverschrijdende) energie-, infrastructuur- en commercieel vastgoed projecten. In dit verband adviseren wij cliënten gedurende alle fasen van de betreffende projecten en inzake allerhande juridische aspecten, zoals de projectfinanciering, publiek-private samenwerkingsvormen (PPS), concessiecontracten, bouw- en exploitatiecontracten en de aanbestedings- en administratiefrechtelijke vraagstukken.
Ons team werkt nauw samen met het Banking team, ter zake van onder meer onroerend goed financieringen en het opzetten van (infrastructuur) fondsen. Wij adviseren op grote PPS-projecten en assisteren onze cliënten bij de onderhandelingen van bouwcontracten. Zowel private als publieke partijen behoren tot onze cliëntenkring. Naast een transactiepraktijk, hebben wij een sterke bestuursrechtspraktijk met een focus op het ruimtelijk bestuursrecht en het milieurecht. Wij adviseren onze cliënten vanaf het eerste begin van een project (wanneer het nog in de ontwerpfase zit), in de onderhandelingen met de betrokken publieke organen om de vereiste vergunningen en goedkeuringen te verkrijgen tot aan de vertegenwoordiging van de cliënten in eventuele bezwaar- en beroepsprocedures. Het team heeft dan ook een uitgebreide ervaring in het procederen, tot aan de Hoge Raad en het Europese Hof van Justitie toe.
Dispute resolution and litigation
De Nederlandse praktijk wordt geleid door Jan Duyvensz (Teamleider Dispute Resolution and Litigation). De andere partner in het team is Yke Lennartz (Partner Litigation) in de Legal 500 en in Chambers and Partners erkend voor zijn expertise in het adviseren van grote cliënten in commerciële, bancaire en energie gerelateerde geschillen. Het team richt zich onder andere op geschillen ontstaan na een fusie of acquisitie, geschillen tussen aandeelhouders en energie gerelateerde geschillen. Daarnaast adviseren wij onze cliënten over bedrijfsethiek en corruptie. We vertegenwoordigen regelmatig cliënten (in kort geding) in eerste aanleg en hoger beroep voor Nederlandse gerechten, in arbitrage procedures en met betrekking tot conservatoir beslag, tenuitvoerlegging en executieverkoop.
De commerciële, pragmatische en innovatieve aanpak in de benadering van onze cliënten is bepalend voor onze reputatie als één van de leidende procespraktijken in Nederland. Onze cliënten, onder wie binnen- en buitenlandse ondernemingen, bedrijven in de grondstoffen en mineralen industrie, financiële instellingen en verzekeraars, vertrouwen op onze specialistische kennis en vaardigheden op het gebied van procesrecht, waaronder arbitrage. We treden regelmatig op in high-value, complexe en internationale geschillen.
Notarial Services
Onder leiding van Geert-Jan van Rijthoven (Notaris) richt het Notariaat zich vooral op het geven van juridisch advies aan een groot aantal nationale en internationale cliënten met betrekking tot de bedrijfsstructuur en 'corporate governance' van hun in Nederland gevestigde bedrijven. Dit advies is met name gericht op bedrijfsherstructureringen, grensoverschrijdende vraagstukken en (inter)nationale transacties door rechtspersonen in Nederland. In het verlengde van deze praktijk bereidt ons Notariaat ook de benodigde notariële akten voor.
Tax
Het Tax team, geleid door Remco Smorenburg (Partner Tax) en Bart Le Blanc (Partner Tax), adviseert op alle aspecten van het (internationale) belastingrecht. We werken nauw samen met collega's van andere secties in Amsterdam en collega's van andere delen van Norton Rose Fulbright. Het gaat dan om zowel day-to-day advisering van eigen cliënten als specifiek advies met betrekking tot transacties in de landen en sectoren waarin onze cliënten actief zijn, nagenoeg altijd met een cross-border element. Cliënten zijn corporates, institutionele investeerders, financiële instellingen en funds. Wij adviseren ondermeer bij het opzetten van internationale holding en joint-venture structuren, M&A deal structuring (acquisitie-financiering), 'tax-enhanced' gestructureerde financiële transacties en project finance.
Our clients
You'll work with an impressive field of clients here. Big names. Nimble start-ups. Private wealth and public bodies. You might even work in their offices on secondment. We're rightly proud of our relationships with each and every one.
ABN AMRO
ACE Group
AIG Europe
Bank of America
BMW
Booking.com
CME Group
Dong Energy
DP World
Emerald Kalama Chemical

Heijmans
ICTSI
Intercontinental Hotels Group
LyondellBasell
Northern Trust
Rabobank
Reckitt Benckiser
RWE
Société Générale
Our values
Our values are our hallmarks. They sing through in the work we do and the relationships we build. And, of course, they're principles we'll pass on to you.
Quality – We're a team of the highest calibre, providing consistently high quality work, because our clients always come first.
Unity – We share our knowledge and we work to support one another across teams and borders, because our team culture makes us who we are.
Integrity – We're trustworthy, open and fair. We respect colleagues and clients deeply, and we work to the highest ethical, professional and business standards.
You can find out more on our vision here.
Corporate responsibility
Our industry can talk a good game about helping others, but we know that actions speak louder. In fact, that's our philosophy, and you can read more about it here or by downloading our brochure.
We always behave in a way that shows our commitment to our people, to our communities, and to sustainable practice. We do that through:
Pro bono
Volunteering
Fundraising
Sustainability
Diversity and inclusion
Our vision is to position Norton Rose Fulbright as a leader in diversity and inclusion and as an employer of choice worldwide. By embracing a diversity of views and experience, we attract and retain the best talent and provide our clients with the most considered and innovative advice.
We take an inclusive approach to diversity including initiatives encompassing gender, race, age, religion and belief, sexual orientation, gender expression, disability and social inclusion. Our diversity and inclusion strategy has a particular focus on leadership, the partnership pipeline, innovative work practices and partnering with our clients. Find out more about diversity and inclusion here.
Diversiteit
Diversiteit staat voor cultureel bewustzijn, wederzijds begrip en communicatie.
Wij bieden iedereen gelijke kansen.
Het gaat ons om de juiste persoon op de juiste plek.
Meer informatie over diversiteit kun je vinden via deze link
Women in Red initiatief
Norton Rose Fulbright neemt wereldwijd deel aan het Women in Red initiatief. Het Women in Red vrouwennetwerk richt zich op vrouwen die werkzaam zijn op senior posities en heeft als doel een platform te creëren waarbij de interactie tussen de deelnemers wordt bevorderd.
Women in Red nodigt inspirerende sprekers uit tijdens haar events zoals Annemarie Jorritsma (Burgemeester Almere), Ilja van Haaren (Directeur Kinderpostzegels Nederland), Susan Veenhoff (Directeur Pink Ribbon), Max Caldas (Coach Nederlands Hockeyteam) en Ruben van Zwieten (Initiatiefnemer van De Nieuwe Poort).