---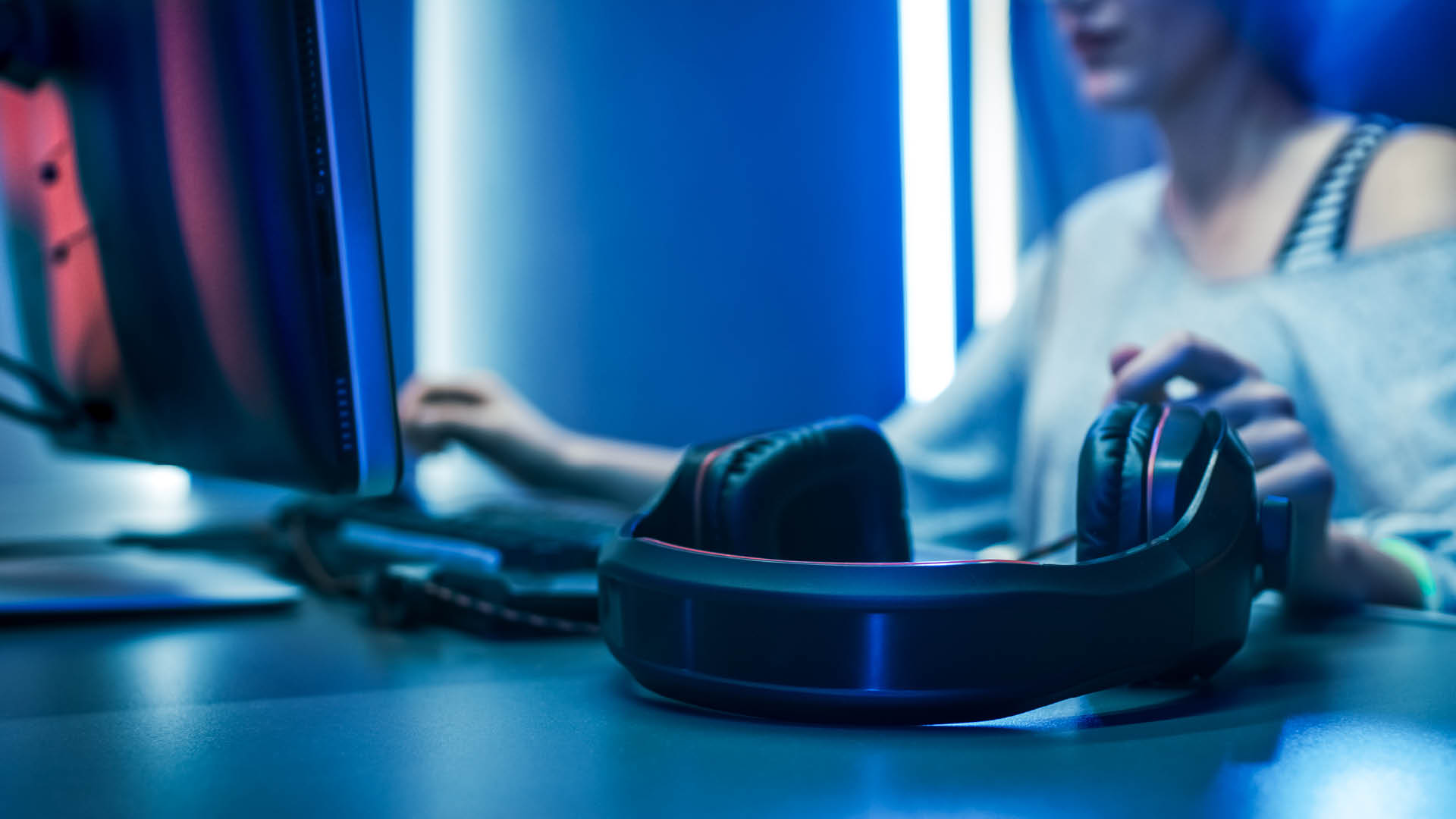 Antitrust challenges in (mobile) eSports: App store restrictions and beyond
Global | Publication | July 2020
Introduction
From being a casual hobby just a decade ago, eSports have evolved into a lucrative business worth over a billion US dollars. The eSports industry is growing quickly, especially in the mobile sphere. While video games were initially played only on PCs and game consoles, the proliferation of mobile devices has led to an increasing number of games being offered as mobile apps. This has, in turn, contributed to the development and growing popularity of "mobile eSports."
But, this evolution has not been without challenges. The digital economy and particularly the growth of digital "gatekeeper" platforms have come under increasing antitrust scrutiny around the world. Most recently, the European Commission (the Commission) opened an investigation into Apple's App Store, a critically important channel for gaming apps. In parallel, the traditional sports sector has also been subject to increased antitrust scrutiny, both in the EU and globally. So far, however, the antitrust concerns in eSports and traditional sports are very different.
In-app purchase rules under scrutiny
With the growing popularity of mobile gaming/eSports, app stores have become an increasingly important distribution channel for game developers and publishers. Mobile games can be free-to-play, pay-to-play, or free-to-play with microtransactions (meaning the game is free to download and play for all, but players can buy additional features and content in the form of in-app microtransactions). In the latter case, microtransactions are the revenue base and the sole means by which the game's developer earns money from the players. Generally, in-app purchases in Apple's App Store and Google's Play Store are subject to a 30 percent fee (in the case of subscription services, the fee is reduced to 15 percent from the second year onwards). This means that when app providers sell digital content or services in their apps, Apple and Google take a 30 percent cut from all in-app purchases processed through the App Store and Play Store, respectively. Several companies have complained about this fee, leading the Commission to open a formal investigation against Apple on June 16, 2020. As part of its investigation, the Commission will look into the mandatory use of Apple's in-app purchase system (IAP) as well as the company's restrictions on the ability of developers to inform users of alternative (cheaper) purchasing possibilities outside of apps. The Commission's investigation was prompted by complaints from Spotify and an e-book/audiobook distributor and is to focus on music streaming and e-books/audiobooks apps. However, the Commission is reportedly conducting a further preliminary probe in relation to gaming apps.1 This is not surprising, since a number of game developers have been critical of or tried to find ways around Apple's (and also Google's) app store practices, including in particular Epic Games (Epic), who has expressed support for the Commission's Apple investigation.
Epic is the creator of Fortnite – one of the world's most popular video games and the winner of the "Best Esports Game" category at the 2019 Famitsu Dengeki Awards. Epic has criticized both Google and Apple for more than a year about their app store fees. With regard to Google, Epic initially resisted the 30 percent fee by launching Fortnite as third-party software downloadable outside of Google's Play Store (Epic would have taken a similar approach with Apple but for Apple iOS' stringent policies and security restrictions). Recently, however, Epic elected to make Fortnite for Android available on Google's Play Store despite the 30 percent fee. According to Epic, "Google puts software downloadable outside of Google Play at a disadvantage, through technical and business measures such as scary, repetitive security pop-ups for downloaded and updated software, restrictive manufacturer and carrier agreements and dealings."
The problem stems from Google's and Apple's dual role as a platform since: (i) they provide an app store where third-party app developers may offer their products, while also (ii) distributing their own apps in competition with other market participants. These competing interests, coupled with the important market position of Google's and Apple's respective app stores, give these companies – at least in theory – the opportunity to set unfair conditions. As a result, both Google's and Apple's app store practices have come under increased antitrust scrutiny in different parts of the world. In addition to the Commission, the Dutch Authority for Consumers and Markets and the Federal Antimonopoly Service of the Russian Federation have also been looking into Apple's activities as the owner of App Store (in particular with regard to Apple's alleged favoring of its own apps). Likewise, the Korea Fair Trade Commission has been investigating Google's alleged practice of forcing local online game companies to launch their gaming apps exclusively on Google's Play Store. Finally, the US Department of Justice, who has been conducting a wide-ranging antitrust review of major tech corporations since last July, is reportedly preparing to launch an investigation focusing on Apple's policies regarding in-app purchases.2
Antitrust enforcement in sports
In recent years, the Commission and other antitrust authorities have demonstrated particular interest in investigating sports-related cases, most of which revolved around sports associations' restrictive application of their regulatory powers. The most prominent case in this regard – currently under appeal before the European General Court – is the Commission's infringement decision against the International Skating Union (ISU), finding that the ISU's rules imposing severe penalties on athletes participating in speed skating competitions not authorized by the ISU breached EU antitrust rules.
Given certain similarities between eSports and traditional sports, this raises the question of whether similar issues may be expected to arise in the eSports sector. The two industries are, however, not directly comparable. An important feature that distinguishes eSports from traditional sports is the lack of a central governing body and the fundamental role played by developers of the underlying video games. Currently, most eSports are individually owned by the game developer on the basis that the game is the developers' intellectual property (IP). This gives developers control over almost all aspects of their game, including rules, teams, leagues, and content use. This is in contrast to traditional sports, where the sport itself is not a protected IP asset.
These important differences make it difficult to draw clear analogies between the existing sports-related antitrust case law and the antitrust issues that may be expected to arise in the eSports sector. Any such issues are likely to be specific to the particular nature of the eSports industry, characterized by the fundamental role played by game developers and the full panoply of IP rights that they enjoy for their games.
What to expect?
The digital nature of eSports exposes it to the same antitrust issues as the broader antitrust concerns around digital platforms that have been the subject of much antitrust discussion and scrutiny in recent years. While the Commission's most recent investigation into Apple's App Store practices focuses on music streaming and audiobook/e-book apps, it may affect all apps that are required to use Apple's IAP for digital goods or services. More broadly, the concerns around large digital platforms have given rise to an increased pressure, in the EU and in other jurisdictions, for antitrust reform to address fast-moving digital markets. In the EU, this led to the Commission publishing a set of inception impact assessment "roadmaps" and public consultations in June 2020, including on the possible ex-ante regulation of digital platforms, with a view to preparing legislative proposals before year end.
Separately, the growing attention of antitrust authorities on professional (traditional) sports may suggest that a similar fate is awaiting the eSports sector. Sports-related antitrust cases have, however, largely centered on restrictions imposed by sports governing bodies. Due to a fundamentally different governance structure (or indeed the lack of any unified governance) in eSports, it is uncertain to what extent the same issues could arise. In contrast, the unique nature of the eSports industry may be expected to give rise to its own specific challenges, which are yet to be examined by antitrust authorities.
---
Footnotes
1
As reported by Parr, Jeremy Fleming-Jones, "
EC examining egaming, iCloud apps alongside Apple probes
," June 16, 2020.