---
What to expect in employment law in 2023
Global | Video | March 2023 | 12:37
Video Details
Hello and welcome to the first employment video for 2023. My name's Paul Griffin and I'm Head of the Norton Rose Fulbright Employment Team in EMEA. In this video I am going to highlight some of the changes to employment law which are proposed for this year. It looks like it could be a busy year for HR and employment specialists.
One of the most significant pieces of legislation is the Retained EU law (Revocation and Reform) Bill which, as currently drafted, will see large parts of retained EU law revoked automatically on 31 December 2023 unless ministers decide to preserve or replace the laws before that date or delay the revocation until 23 June 2026. This has the potential to have a significant impact on areas of employment law. This includes, TUPE, laws relating to fixed-term and part-time employees, working time and agency workers. The main debate has been around the short-time frame this Bill sets out – although it's unlikely that decisions will be made on all areas of retained EU law by the end of the year, we will see government departments beginning to shape any areas for reform. The concern is that we run the risk of laws being either repealed without adequate replacement or substituted with laws that have not had the usual level of consultation. This means a lot of uncertainty – we may not know which measures are being preserved, and which are not, until very close to the sun setting deadline.
Regardless of what happens with the EU Retained law bill, there are other employment laws making their way through parliament this year. As we have not seen the Employment Bill, first proposed in 2019, backbench MPs have taken matters into their own hands and introduced various Private Members' Bills which cover much of the same ground proposed to be covered by that Bill. This means that we will see reforms in a number of areas.
The first are proposed changes to the right to request flexible working. These proposals include:
a new obligation on employers to consult with employees before rejecting a flexible working request; allowing employees to make two requests in a 12 month period rather than the one request which is currently allowed; reducing the period within which an employer must respond to a request from three months to two months; and removing the requirement for employees to explain in their request what effect the change would have on the employer and how that might be dealt with. Separately to the draft legislation, the Government has proposed that the right to request flexible working will become a "day one right", meaning that employees will not have to wait to have 26 weeks continuous employment as is currently required.
Another bill provides for the introduction of Carer's Leave for employees who have a dependant with a long-term care need. This again will be a day one right and will be unpaid. The leave would be for a period of up to a week and can be taken flexibly either as half-days or individual days, and must be taken over a 12-month period. As you would expect the Bill also provides that employees taking Carer's Leave will have the same employment protections as associated with other forms of family related leave, including protection from dismissal or detriment as a result of having taken the leave.
The Neonatal Care (Leave and Pay) Bill provides for Neonatal Care Leave for employed parents for a minimum period of one week in respect of a child who is receiving, or has received, neonatal care. All employees who meet the eligibility conditions will be entitled to this leave, regardless of how long they have worked for their employer. The leave must be taken before the end of a period of at least 68 weeks beginning with the date of the child's birth. Additionally, where the eligible parents have at least 26 weeks continuous employment with their current employer then they may be entitled to neonatal pay for that period of leave at a prescribed rate.
The Protection from Redundancy (Pregnancy and Family Leave) Bill will extend the protected period during which the right to be offered suitable alternative vacancies exists. The protected period would run from when a woman formally notifies her employer of her pregnancy up to 18 months after the birth. The bill also introduce a new power so that equivalent legislative provision for redundancy protection can apply to those on shared parental leave or adoption leave. This will mean that employers will have to ensure that they track who has priority if a suitable vacancy is available. There is another bill which reintroduces employers' liability for harassment of their employees by third parties and introduces a new proactive duty on employers to take all reasonable steps to prevent sexual harassment of their employees. In order to give some weight to the new duty the bill will provide for a compensation uplift of up to 25% on the amount that the tribunal can award in sexual harassment cases where there has been a breach of the duty. Employers will have to show that they took reasonable steps to prevent harassment and so there will be an increased focus on the training provided to staff, the policies and guidance that are in place and the processes that an employer has in place to deal with any allegations of harassment.
The Government has also announced that it is supporting another bill – the Workers (Predictable Terms and Conditions) Bill. The Bill proposes to give workers and agency workers the right to request a predictable work pattern where there is a lack of predictability, the change relates to their work pattern, and the purpose is to get a more predictable work pattern. There is no definition of predictability in the bill but there is a provision, which provides that a worker's contract with a fixed term of 12 months or less is to be regarded as having a lack of predictability. A worker may make two applications in a 12 month period and there is likely to be a service requirement before a worker has the right to make the application.
Finally, the Employment (Allocation of Tips) Bill is intended to create a legal obligation on employers to allocate all tips, gratuities and service charges which are paid or which they exercise control or significant influence over to workers without any deductions.
There are other Bills besides these Private Members Bills which impact on employment law. For example the Government has also introduced the Strikes (Minimum Service Levels) Bill. If enacted, the Bill would allow the government to make regulations prescribing minimum service levels during a strike in the fields of health, transport, education, fire and rescue, border control, nuclear decommissioning, and radioactive waste management services.
I also wanted to draw your attention to some of the other government consultation and guidance that is in the pipeline this year.
The Government has published a draft statutory code of practice on fire and rehire. This draft code makes it clear to employers that they must not use threats of dismissal to pressurise employees into accepting new terms. It includes the steps that employers should take when seeking to change contractual terms including the consultation with employees in a fair and transparent way. Once in force, Courts and Employment Tribunals will be able to take the code into account when considering relevant cases, and will have the power to apply a 25% uplift to an employee's compensation if an employer is found to not have complied with the code.
We also expect the current technical guidance on sexual harassment and harassment in the workplace to become statutory guidance. This will likely tie in with the amendments in terms of legislation that I have just mentioned on sexual harassment.
Consultation has also been published on changing the method used to calculate the holiday entitlement of part-year and irregular hours workers. The consultation seeks to address the issue following on from a Supreme Court decision last year that held that workers who are on permanent contracts, but who are only required to work for part of the year, should not have their annual leave entitlement pro-rated.
The Government also published its response to the recommendations of the Women and Equalities Committee at the beginning of this year in relation to menopause. Although the Government, in principle, has accepted the recommendation of a Menopause Employment Champion, it didn't accept the recommendation to produce a model menopause policy. It also rejected commencement of section 14 of the Equality act 2010 which would allow for claims of dual discrimination and rejected the idea of a new protected characteristic of menopause.
I should also mention some key cases which we expect to be heard in the courts in 2023, or for which we are still waiting judgments to be published.
In December of 2022 the Supreme Court heard the case of Agnew – which considered whether a series of unlawful deductions is broken where the alleged deduction is more than three months apart. This will have a significant implication for employers in holiday pay cases. The Supreme Court is also due to hear an appeal from the Court of Appeal concerning a dispute with HMRC over the tax status of certain football referees and the Supreme Court will hear another employment status case involving members of the gig economy and their right with regard to joining a trade union. There will also be further appeals regarding cases of those holding gender critical beliefs, and how employers can balance different rights and protected characteristics.
As ever, from April this year there will be increases to statutory payments, and the National Minimum Wage.
We will be posting updates on all these issues on our blog, the Global Workplace Insider – so keep an eye out for all updates or if you would like any further information then please do get in touch.
Thank you
Contact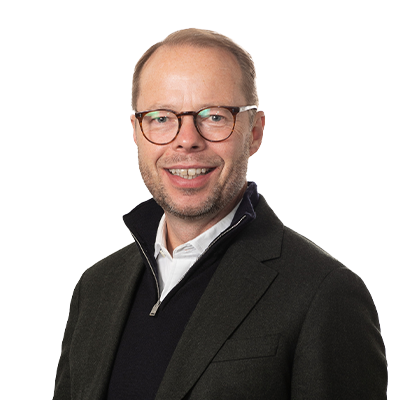 Head of Employment - Europe, Middle East and Asia
Email
paul.griffin@nortonrosefulbright.com