---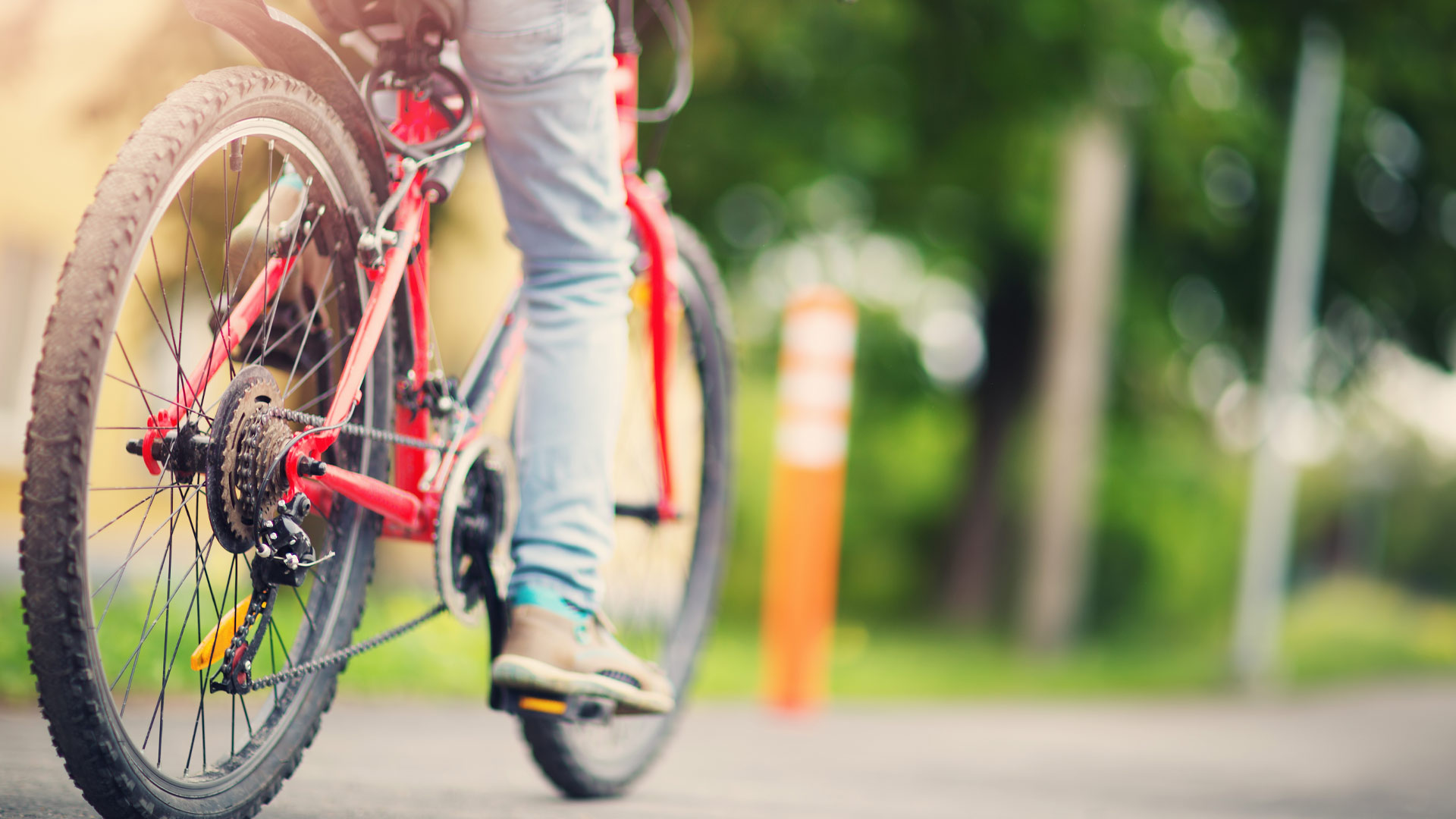 Where would you be without one?
RE | Issue 16 | 2019
ON MY BIKE
At thirteen, I entered the working world. I was doing a paper round for my corner shop. Hello to groggy Saturday and Sunday mornings, 7am starts, the newspapers crumpled in a cooler bag. I earned £5 a week. At fourteen, I changed shops and swapped mornings for evenings. I coursed through the streets on my trusty bike (which I still own). Two years, six days a week, rain or snow, stormy weather, occasional sun. I earned £13.50 a week and felt like I could cycle for England. At sixteen, I worked in my local pub, collecting glasses, sacrificing my weekends. I earned £3.68 an hour. I was rich.
Jake Bell, Newcastle upon Tyne
Business development executive
A WAREHOUSE LUMPER
Я был учеником старших классов средней школы в одном из бедных, полных бандитизма районов Москвы в 1994 году, когда ко мне подошел мой лучший друг с предложением «работы» для меня. Я неизбежно подумал о предложении, от которого нельзя отказаться. Но оказалась, что его мама – заведующая складом – нуждалась в дополнительных руках для разгрузки неожиданно прибывшего грузовика. Я с радостью согласился, но к своему удивлению позже тем же вечером я увидел гигантский трейлер из Польши, груженый плитами и холодильниками. Нас было только трое, плюс пару парней из Молдовы. … Ранним морозным зимним утром я лежал в постели, все мои мышцы болели, я смотрел на чашку чая и скомканную купюру, лежащую рядом и думал – надо внимательно читать контракты, перед тем как подписывать их. In 1994, I was a high school kid in a depressed gang-riddled suburb of Moscow when a best friend approached me saying he had a 'job' for me. I inevitably thought of an offer one cannot refuse. It turned out that his mother—a warehouse manager—needed extra staff to unload an unexpected lorry. I agreed to do it. To my shock, later that night, I saw a huge semi-truck from Poland loaded with stoves and refrigerators. There were only three of us plus a couple of guys from Moldova. … In the early hours of a freezing winter morning, lying in bed, all my muscles in pain, I stared at a cup of tea and a crumpled banknote and I thought—one must read contracts before signing.
Karen Aivazyan, Moscow
Corporate and tax lawyer
BITTER COLD
During my winter vacation, I stood outside at an amusement park selling small commodities for six hours each day. The pay was RMB100 per day. I worked for three days. After that, I had to quit because of a high fever.

Kitty Li, Beijing
Office manager
MONEY IN MY POCKETS
Étant jeune, j'ai toujours aidé ma mère avec le transport des sacs à son retour de l'épicerie du village. À chaque occasion, elle passait un commentaire du type : « fais attention à tel sac, l'emballeur l'a trop rempli » ou encore « fais attention à tel autre sac, l'emballeur a mis les œufs tout croche ». Vous comprendrez que le jour où j'ai commencé à travailler comme emballeur à ladite épicerie, j'avais déjà beaucoup d'expérience en la matière. À l'âge de quinze ans, j'ai commencé au salaire minimum à 7.30 $ de l'heure plus pourboire. En fin de journée le samedi, j'avais parfois tellement de monnaie dans mes poches que je devais resserrer ma ceinture pour ne pas que mes pantalons tombent. De mémoire, je crois que mon record de pourboire pour un samedi bien occupé avoisine les 120 $. Being young, I always helped my mother carry the bags back from the village grocery. Always she made the same remarks: "Be careful with that bag, they have filled it too full" or "Watch out for the other one, they have packed the eggs all wrong". You can imagine that the day I started work as a packer in this same grocery I had already a wealth of experience. At fifteen, my starting salary was $7.3 an hour plus gratuities. At the end of the day, I had sometimes so much money in my pockets that I had to tighten my belt to keep my trousers up. Looking back, I believe that on a good Saturday my tips amounted to around $120.
Reno Lessard, Québec City
Patent agent
A SURF CHICK
I grew up in a surfing village—Angourie—in New South Wales. I had a job at the surf shop in Yamba. I spent weekends and holidays selling surf wax, surf boards and bikinis, and helping people in and out of steamers with plastic bags. My boss lived up the road from our home (still does) and at the end of the day I'd ride my pushbike up to drop off the daily takings. I never saved much money but I was always decked out in the latest surf gear. An ingenious business model my old boss still practises today.

Leanne Collingburn, Brisbane
National pro bono executive (special counsel)
A WHISTLE-BLOWER
I sat on the stairwell of a hopper blowing my green whistle and directing trucks as they were loaded with bulk cargo from a ship's grab. It was an important task. I had to make sure that the trucks were filled with the optimal load whilst minimising spillage on the quayside. I still remember the soya bean dust filling my nostrils and, later, washing it out of my hair. I was fourteen.
Ugendran Odayar, Durban
Senior M&A associate (Admiralty and shipping)
MODRALL APPLE ENTERPRISES
I grew up near Milwaukee, Wisconsin. We lived in a former farmhouse surrounded by apple trees. When I was seven, my father decided we should go into business selling the surfeit of apples. My sister and I picked and bagged hundreds of apples and stood by the roadside all day ready to sell them. We charged $0.10 a bushel. But on our country road there were few cars and those that did come by did not stop. At the end of the day, we had sold two bushels. That was the end of Modrall Apple Enterprises.
Jay Modrall, Brussels
Antitrust and competition partner (member of the Bar, NY, DC, Brussels)
A POPCORN GIRL
I lived in a small prairie town. Dad used to drink morning coffee with the movie theatre owner and other business people. Dad surprised me one day with the announcement that starting next week, at age fourteen, I had a job at the theatre as a popcorn girl. I worked there every second week for three years, several hours an evening plus Saturday matinees. The pay—which during my trial period was below minimum wage—included free movies. I saw bits of R-rated movies through a spy hole in the door (installed so the popcorn girls would know when the intermission was about to start). To please the owner, I had to sell over-salty popcorn to get the customers to buy more beverages. I learned how to deal with fussy customers, sneaky customers, cranky customers, inappropriate customers. As I write this, I can smell the popcorn seasoning. It followed me all week home and to school. I still love movies.
Shelley Chapelski, Vancouver
Shipping partner
AN APPRENTICE BUTCHER
My French grandfather was 101 years old in 2019. He has told all his grandchildren—in great detail—how he spent his first pay-check at the tender age of fourteen. He was an apprentice butcher and was expected to bring all his wage packets home. But he kept just enough back from his first wage-packet to buy a croissant au beurre. To this day, he says, he can remember the taste and how he took his time over every mouthful. My own first job also involved food. I was studying in the United States and was on financial aid, so I needed to work to help repay the loan. For two years, I was a dishwasher in my dormitory's restaurant, three shifts a week. I had to rush through my meals before my shifts started. This has led to a lifelong habit of eating too fast. In my final year, I transcribed handwritten love letters between two French writers.
Siri Nomme, London
Head of talent & diversity, EMEA
ON THE RUN
I was a checkout clerk. I worked eighteen to twenty-four hours a week and full time each summer. I paid for my undergrad degree with the money I made and I bought my first car. I was working there the day Terry Fox ran by on his cross-Canada run to raise funds for cancer. The whole store, staff and customers, stopped to cheer him on.
Carmen Thériault, Vancouver
Partner (wealth management)
SHARON
Beep. Beep, beep. I was a terrible checkout girl. I scanned the items far too quickly for customers to keep up; I was more interested in winning the competition for fastest on checkout in south Devon. I took pleasure in memorising every code on the fruit and veg list; and answering to the name 'Sharon' –my supervisor was convinced that was my name. I loved it when families from Europe came through and I could practise my French or my German. Best of all was the crisp, fat pay packet distributed on a Friday.
Sarah Stone, Hong Kong
Head of L&D, Asia
DO THE HUSTLE
At sixteen, I joined a sales team in a sports shop. We were paid commission; some weeks it was quite lucrative, but I don't recall our competing—it felt more like a Saturday social club. None of us managed to sell the pool table. We probably had a pact not to.
Alison Baxter, São Paulo/Rio de Janeiro
Partner
UNDER MILK WOOD
I loaded the dishwasher in a cafe in a department store in Wales and earned £15 and a free cup of coffee.
Pooja Balani, Singapore
Knowledge of counsel
ALL THAT LITTERS IS NOT GOLD
I had a summer job with a mining company. I was asked to make a PowerPoint presentation for a pitch. Would it be gold, I wondered, or silver? Perhaps iron ore?
It was kitty litter.
SuZanne Yap, Melbourne
Banking associate
IN THE HAGUE
Every Wednesday, my mother would draw blood from thrombosis patients at the retirement home. I was responsible for the bandages being taped correctly. My reward was fl. 1,50 and a small bottle of chocolate milk. I was seven.
Mei-Land Man, Amsterdam
Banking lawyer (advocaat)
ON THE BENCH
It was the 1988 Winter Olympics and I was sixteen when I got my dream job. I was the assistant to the equipment manager on the Czech men's ice hockey team. And I am of Czech descent!! I spent every game on the players' bench, right up close to the action. I saved hundreds of dollars not having to buy tickets.
Marek Jacina, Calgary
Proposal manager
TOURIST GUIDE
The main attraction in our village was a castle made of 27,197 aluminium cans. My job was to guide any tourist who happened to pass by (a rare occasion) and to sell souvenirs (planes made from cans, windmills made from cans, figures made from cans). I mostly just sat there. Before that, I had a job as a waitress for a catering service. I was paid $7 an hour. One night, I was driving the caterer's van back from a remote event when I hit a skunk.
Stéphanie Caron, Québec
Translator/traductrice
AT SEA
I was fourteen, in Ireland, bouncing around in an RIB in Howth harbour, laying marks for the racing yachts. I earned €20 and a sandwich and crisps.
Sophie Cassidy, London
Digital executive
IN AN ORCHARD
I spent my summers with my grandmother in the south of Poland. She had a huge garden, planted with fruit and vegetables. There was also a small orchard. I would help her to collect the fruit, which we sold to the agriculture-purchase depot.
Anna Carrier, Brussels
Senior government and regulatory affairs adviser
A CLEANER
My title was pharmacy retail assistant. In fact, I was an interior decorator, a guard, a babysitter, a make-up guru and, finally, a cleaner.
Sarah Wong, Melbourne
Construction and engineering lawyer
A TRAVELLING PLAYER
I was in a touring show in Scotland. I was nine and played the part of a child who was dying. I had to be cute and then for the whole of the second half lie in a bed. It was cool hanging out with grown-up actors. You can't help but form a bond—I was their son, after all. My stage dad told me that the life of an actor could be draining and insecure. That's when I decided to change career.
Jamie Cooke, London
Competition associate, and mental health first aid officer
MARY POPPINS
Mon premier emploi a été : monitrice dans un camp de jour. On m'a donné le groupe des préscolaires (trois à cinq ans). Moi qui n'avais jamais gardé d'enfant. Voulant devenir une monitrice performante, j'organisais des activités hors du commun…Les enfants m'adoraient et les parents aussi. Je me suis retrouvée certaines journées avec un groupe de trente enfants. I was a monitor at a day camp and was put in charge of the three- to five-year-olds. I had never looked after little children. Determined to excel, I organized amazing, extraordinary activities. This went down so well with both children and parents that some days I found myself with thirty children.
Marie-Claude Tardif, Québec
Office manager
A DUPLICATING MACHINE
In 1987, I was a research assistant at the Marxist-Leninist lecturing desk of the Higher Party School of the USSR. Nothing of this exists any longer, not the Higher Party School nor the USSR; even the Marxist-Leninist theory seems a fairy tale. I had to prepare study materials using a stencil duplicator (a mimeograph). I earned 110 roubles a month.
Natalia Mushinska, Moscow
Business adviser
WATCHING PLAY
I was a gofer at the cricket ground at Newland Oaks. My job was to deliver messages, boots, red Kookaburra match balls, attendance figures. I used to answer the phone and give out the score, collect cash from ticket sales, mark off sold seats on a plan with a squeaky felt pen. Then I would sneak off to watch a few overs from the commentators' perch. At close of play, the cash was counted and the long late afternoon shadows softened everything, even the great bulk of Table Mountain.
Andrew Robinson, Durban/Cape Town
Global chair of Norton Rose Fulbright (2020)
MIXING CHEMICALS
I thought I was destined for a medical career. I was wrong. At sixteen, I was given the role of chemistry lab assistant and devoted my lunch hours to mixing chemicals and preparing experiments. I was paid $100 every two weeks. "Why would you want to do that?" my friends laughed, as they cruised to McDonalds. Later, I got a job at a doctor's office, booking appointments, calling patients to exam rooms. The receptionists, Dorothy and Renee, had perfectly coiffed hair and had worked there all their lives. When I graduated high school I waved goodbye, knowing I would never be back.
Katie Stowe, Vancouver
Client relationship manager
WONDER WOMAN
Sundays were always busy in our fishing village in central Queensland, as the townies all came down to the coast for a swim. I worked at the pizza parlour. On the day of the surf carnival, the boss was away at a wedding and the senior in charge didn't turn up. I should have closed up, but I was fifteen and didn't know how to quit. I was in tears when I called my father. He rushed over to roll out pizza dough. There he was, my dad, with sweat dripping off the end of his nose onto the pizza bases; and there I was, head down, serving up bacon-and-egg pizzas as fast as I could, until we ran out of topping.
Keira Brennan, Brisbane
Partner (energy and resources)
A SHORE-BASED HOSTESS
First, I worked for Lady Lindsay in her house on the cliffs in the south of England. I topped and tailed carrots on the terrace. I walked up to the village to pick up Lady Lindsay's order of cream horns. I prepared the morning tea tray and rang a bell for the head gardener to collect it. In the evenings, I sat on a yellow sofa reading my book while Lady Lindsay sat on the other, reading her newspapers. I was thirteen. I earned £6 a week, which paid for a school trip to Vienna. Later, I was a shore-based hostess for British Rail, in charge of a bus and a bus driver. I stood on the quay and directed foot passengers off the car ferry and onto the bus for passport control. Once, at midnight, a drunken passenger slapped me round the face with a wet fish. My driver took him on board the over-full bus and drove off, leaving me standing on my own by an empty harbour. I was seventeen.
Nicola Liu, London
Magazine editor
---
First published in RE: issue 16 (2019)