---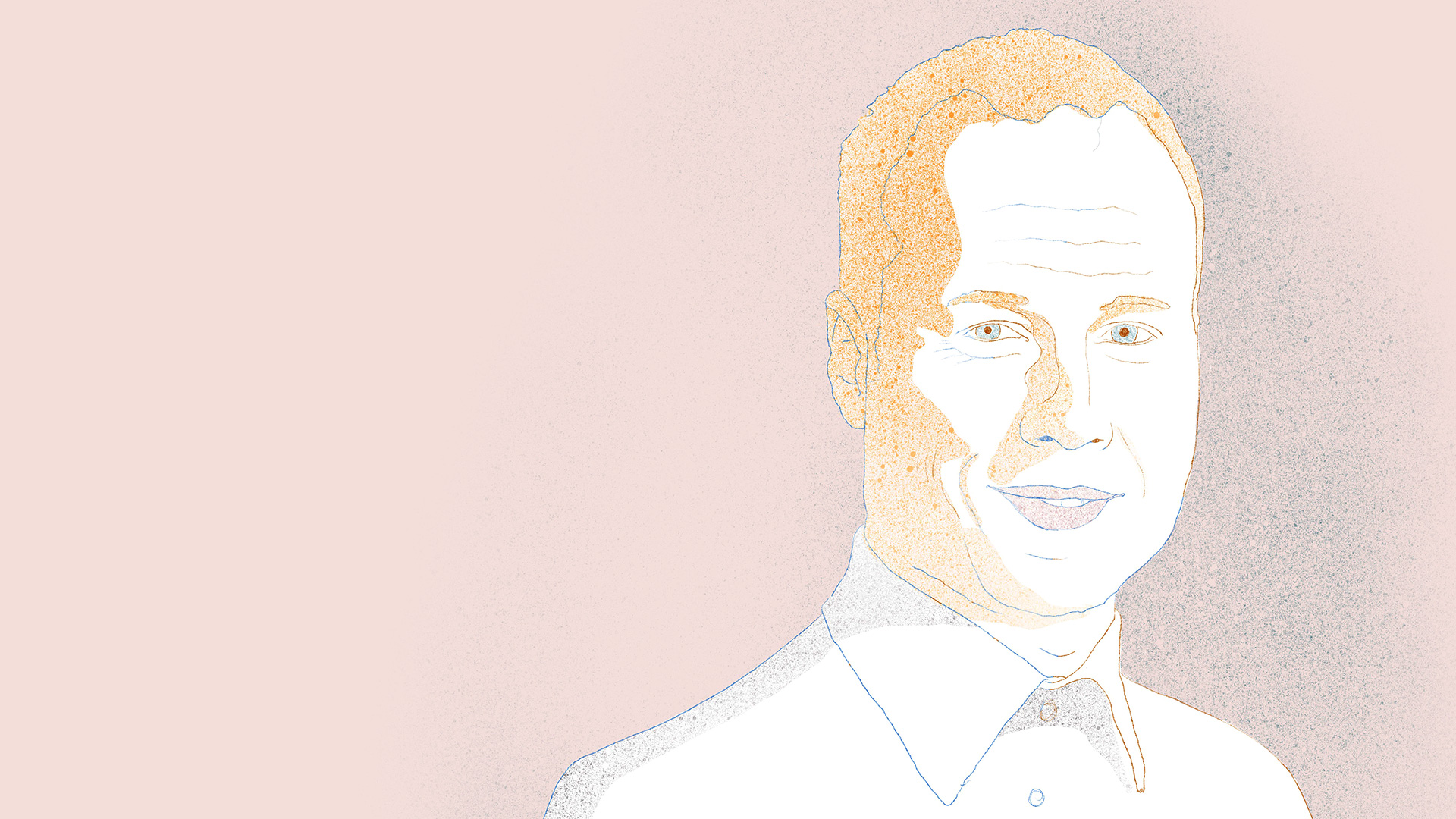 Jean-Philippe Buteau, Québec
RE | Issue 13 | 2018
Jean-Philippe Buteau used to dream of playing in a grunge band. He could see himself traveling the world in a tour bus (the one now on display at Seattle's Experience Music Project, MoPOP). This former piano and guitar player has never lost his taste for music.
---
01
WAKE UP
Arcade Fire
Funeral, 2004
Montréal ne fait pas que les meilleurs bagels, elle est une exportatrice mondiale de groupes indie rock à succès. Arcade Fire est l'indétrônable symbole de cette scène musicale montréalaise désormais mythique. Wake Up est un hymne incontournable, qui donne envie de rejoindre des amis au restaurant à la dernière minute.
Some of the best indie rock has come out of Montréal and Arcade Fire is right up there. 'Wake Up' makes you want to head straight back to your friends and keep the night going.
02
FIRST WE TAKE MANHATTAN
Leonard Cohen
I'm Your Man, 1988
En plus de la voix d'outre-tombe de Leonard Cohen, cette chanson saisit parfaitement l'époque de mon enfance où le recours aux choristes et aux synthétiseurs était obligatoire. La facture totale rafraîchit et fait taper du pied. L'appartenance identitaire de Cohen est trouble dans une province séparée par la langue et la culture. Mort en octobre 2016, il ne fait plus de doute que Leonard Cohen appartient désormais au monde entier.
Leonard Cohen's voice issues from the tomb. This song recreates my childhood, the choruses, the synthesizers, that's how it was back then. It's toe-tapping music. Cohen was born in Montréal, so always 'belonged' to a place separated by language and culture; now, since his death, he belongs to the whole world.
03
SECRET HEART
Leslie Feist
Let It Die, 2004
Révélée au monde entier grâce à la publicité du Ipod nano, la canadienne Leslie Feist, originaire de Nouvelle-Écosse, a pulvérisé au sommet des palmarès une reprise enveloppante de Secret Heart, du canadien Ron Sexsmith. Grâce à sa voix rauque signature, Feist s'est totalement appropriée la chanson. Sexsmith doit aujourd'hui préciser en spectacle qu'il ne livre pas un cover de Feist.
Leslie Feist came out of Nova Scotia and was revealed to the world through marketing shots of the iPod. Her cover of Ron Sexsmith's 'Secret Heart' is something else. Sexsmith has to convince people now that he is not the one performing the cover.
04
IOU
Metric
Old World Underground, Where Are You Now?, 2003/5
Originaire de Toronto, le groupe rock canadien Metric est aujourd'hui inévitable. On le retrouve lors des festivités télévisés du 1er juillet pour le Canada Day ainsi que sur les trames sonores de blockbusters hollywoodiens. La chanteuse Emily Haines a l'aplomb d'une rock star féministe et une sincérité vocale qui transperce à tout coup. Entendue pour la première fois au Festival d'été de Québec en 2007, IOU est la chanson d'ouverture de leur premier album, parfaite pour découvrir l'énergie punk rock du groupe, idéalement en voiture.
The rock group Metric—from Toronto—is everywhere now, on the TV screens for Canada Day and on the Hollywood stage. Singer Emily Haines is the epitome of a great feminist rock star and has a voice that cuts right through you. 'IOU' was the opening track on their first album; it's full of punk energy and is perfect for a car trip.
05
C'EST MOI
Marie Mai
Version 3.0, 2009
La vérité? Chez nous, Marie-Mai, une gagnante de télé-réalité au Québec, est jouée à répétition lors des sorties en famille. Sa pérennité musicale a de quoi faire rougir tout snobisme musical. La chanson C'est moi, est la préférée de mes deux filles, et est fredonnée plus souvent qu'à son tour…
The truth? We listen to Marie-Mai—winner of a local TV reality show—on every family outing. My two daughters love 'C'est moi' with a passion. So much for music snobs everywhere.
---
First published in RE: issue 13 (2018)
Illustration by Ivan Maslarov