---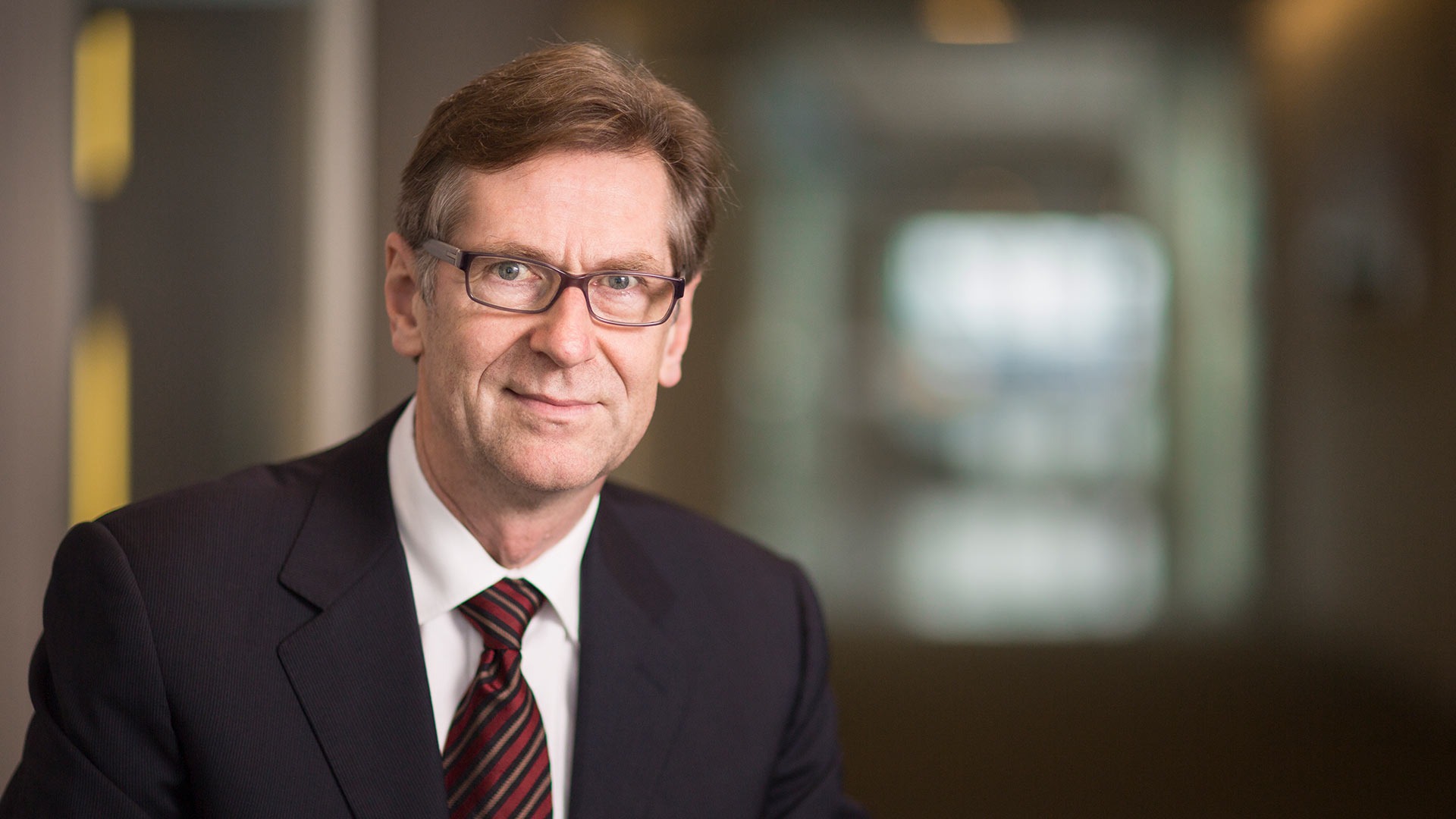 Peter Martyr, London
RE | Issue 16 | 2019
It's never easy to choose five tracks for Playlist, not when you could just as easily write a hundred versions of your top five, so for Peter Martyr—Norton Rose Fulbright's global chief executive—we allowed a bit of licence in 2019 and introduced a 00.
---
00
SCHEHERAZADE
Rimsky-Korsakov
This symphonic suite was composed in the late 1800s by Nikolai Rimsky-Korsakov, a Russian composer of the Cinq Group (or, The Five). The story of Scheherazade is taken from the Arabian tales, One Thousand and One Nights. It is an unusual and charming piece and I am sure that most people will be familiar with at least parts of it, because many elements have been pinched for films and other purposes. It has four movements, but not in the form of a normal symphony. The themes follow the various episodes of the story: The Sea and Sinbad's Ship; The Story of the Kalendar Prince; The Young Prince and the Young Princess; and the Festival of Baghdad. If you are new to classical music or want to teach your children, this is a wonderfully colourful piece with evocative imagery.
01
GIMME SOME TRUTH
John Lennon
At this time of political upheaval and diminished status of our political leaders, who other than John Lennon could write a lyric which goes, "I've had enough of reading things by neurotic, psychotic, pig-headed politicians | All I want is the truth, just gimme some truth."
Great song of a type which no one writes now! It's on the Imagine album (1971).

02
COMFORTABLY NUMB
Pink Floyd
My preferred version is the more recent live version by Dave Gilmour (without the rest of Pink Floyd). This was an iconic song from the 1970s The Wall album. Gilmour's solo was once declared by Melody Maker the best guitar solo of all time. Disputable, I would say, but unmistakeable—turn the volume up.
03
BRANDENBURG CONCERTO NO. 3
J S Bach
If you want to hear one of the most perfect pieces of music ever written (and by that I mean mathematically as well as musically) listen to the Allegro, the third movement of the Brandenburg Concerto No. 3. It is basically an intricate, interwoven pattern of four themes, passed continuously around the strings section. It has incredible motion and fluidity and is quite mesmerising.
The Brandenburg Concertos in their entirety are a fabulous body of work, by the greatest composer ever (my view, but shared by many). All six concertos are a must listen.
04
NATURAL WOMAN
Carole King
Carole King wrote and performed 'Natural Woman', but it is better known as the Aretha Franklin version. Listen to the original version Aretha recorded in the 1970s and compare it to the (preferred) live version performed by her, a couple of years before she died, at a tribute concert for the Obamas with Carole King present. You can find it on YouTube. It is an astonishing performance from the Queen of Soul in her latter years.
05
O MAGNUM MYSTERIUM
Morten Lauridsen
Morten Lauridsen is an American composer now in his mid seventies. This unaccompanied choral work is well suited to its title. If you like choral work and don't know this particular motet, I am pretty sure you will like it. If you don't listen to choral work, give this piece a try: it's a haunting piece of music.
---
First published in RE: issue 16 (2019)