---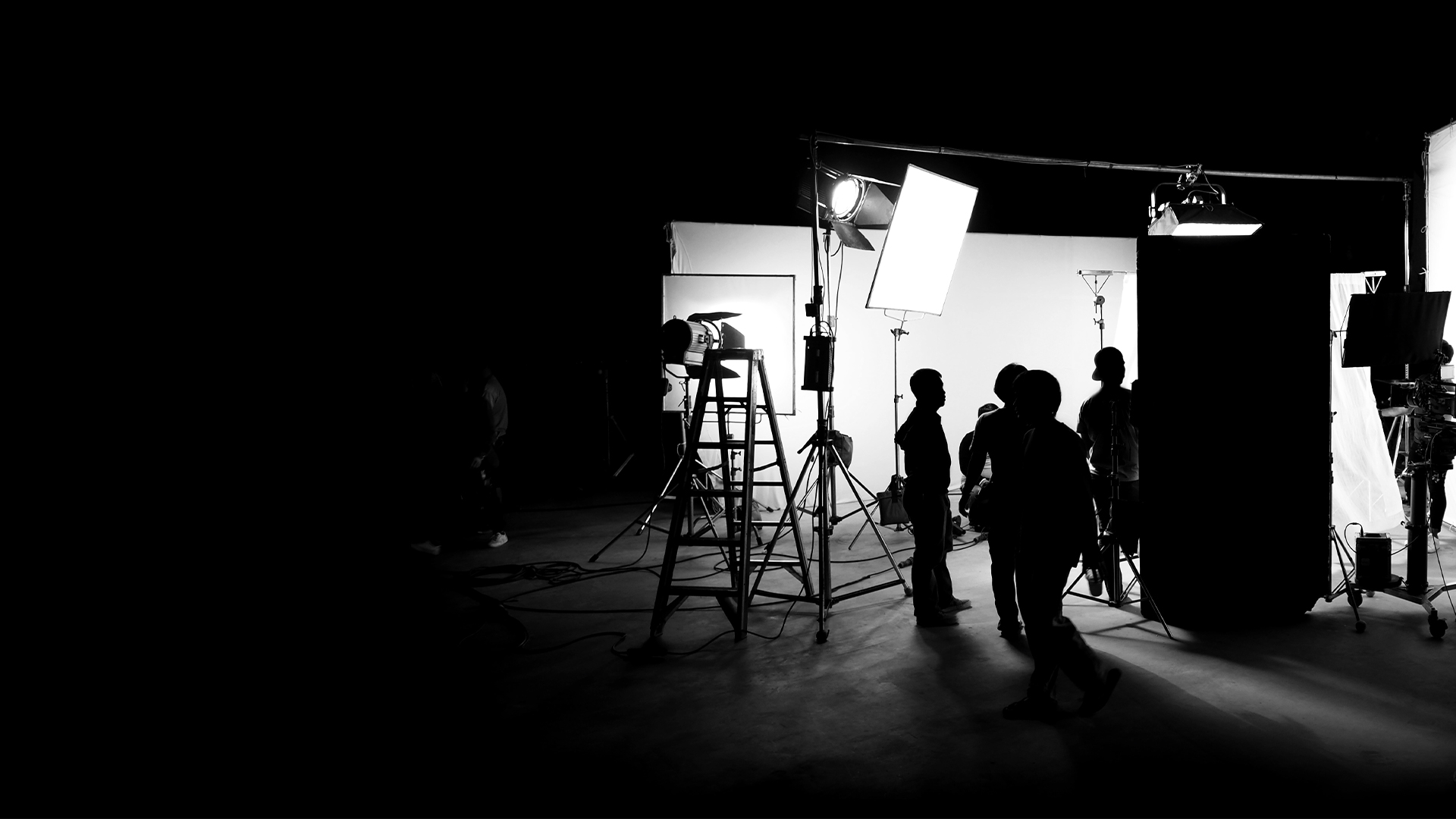 Aditya Bahami, Calgary
RE | Issue 15 | 2019
I'm happy to go to the movies on my own, but typically I drag my spouse along and force her to watch weird movies where we are the only people in the theatre. I have friends who are into movies but not necessarily the type of obnoxious arthouse stuff that I like.
AN ARTHOUSE MOVIE
When there's no resolution, when not everything is neatly tied up, it leaves the viewer with something to think about. I like that.
Madeline's Madeline
dir. Josephine Decker [2018]
Madeline's Madeline is so unusual. It's very affecting. The structure is quite beautiful. It's about a teenage girl who has some kind of bipolar disorder and is also a talented actor, so her mother takes her to acting classes; the whole thing is shot from the daughter's perspective. It's a very strange movie; and I like weird stuff.It's about the creation of art and of theatre; the music takes you through that and the cacophony of theatrical production. It's a great soundtrack.
The classic arthouse movie is Bergman's The Seventh Seal: it's visually stunning and emotionally overwhelming.
I've never got into Truffaut or the classic French arthouse cinema. I do, however, recommend Holy Motors by Leos Carax. And The White Ribbon by Michael Haneke. And then of course Kurosawa's work is beautiful, all of it.
You can go to arthouse and come out feeling desperately bleak; but I'm okay with that. There's something cathartic about watching something very, very sad.
---
A MOVIE FOR ALL THE FAMILY
I love Miyazaki's movies.
Princess Mononoke
dir. Hayao Miyazaki [1997]
Totally beautiful. Fantastic. His characters are all morally complex. The visual landscape and the weird creatures he creates are vivid and dreamlike; I love that slightly hallucinatory imagery.
Wes Anderson has made some good movies—Moonrise Kingdom, The Darjeeling Limited—and some good stop-motion animation. His most recent one, Isle of Dogs, is awesome. But if you want a good Saturday afternoon movie, I'd go to Hitchcock. I have memories of watching North by Northwest with my family. Or the Coen brothers. I bonded with my dad when we watched The Big Lebowski.
---
DON'T WASTE YOUR TIME ON THIS ONE
Mother!
dir. Darren Aronofsky [2018]
I have a high threshold for pretentious, experimental movies but at a certain point they just become unpleasant to watch. This was basically unwatchable. And laughably ridiculous. I didn't even really know what Aronofsky's point was. I saw it in the theatre, which made it worse because it's unbelievably loud and brutally violent. I watched it with my soon-to-be wife and another couple, and all of us hated it. And I was the one who had suggested going to see it.
---
MY GUILTY PLEASURE
I like action movies.
Heat
dir. Michael Mann [1995]
I watch Heat maybe once a year. It's a great heist action movie with Al Pacino, Val Kilmer, Robert de Niro. I have this movie in my collection. I have also seen that incredibly trashy Keanu Reeves series John Wick, where he's basically on a killing spree because someone killed his dog. It is stylised, unbelievable violence.
---
A BLOCKBUSTER BUT WHY NOT?
Black Panther
dir. Ryan Coogler [2018]
I'm not saying it works on every level but it's an enjoyable action movie.
---
OUT OF MY COMFORT ZONE BUT BRILLIANT
I enjoy reading the movie critics David Denby and Anthony Lane of the New Yorker and Peter Bradshaw of the Guardian. One of them wrote a great review of Get Out, so, even though I don't like horror movies, I went out and saw this one.
Get Out
dir. Jordan Peele [2017]
It is totally fantastic.
---
A ROMCOM
Really good comedies are few and far between. Richard Linklater's series, Before Sunrise (1995), Before Sunset (2004) and Before Midnight (2013) is beautiful. I like Crazy, Stupid, Love with Ryan Gosling and Emma Stone. And La La Land. But is it a romcom? It doesn't have that much comedy in it. Neither do the Linklater films. Frankly, these are all just forgettable, enjoyable, feel-good movies.
---
A CLASSIC TO KEEP AND WATCH ONCE A YEAR
Do The Right Thing
dir. Spike Lee [1989]
It's set on the hottest day of a summer in late '80s Brooklyn, New York. Spike Lee has a distinctive visual style and this movie exemplifies it. There's also a fantastic soundtrack with iconic hip hop music. Samuel Jackson is a radio host in the movie. There are some great, great performances. I just love it. It's very moving, it's heartbreaking, it's definitely a classic. It's an exploration of racial and class tension and the kind of systemic issues that black America faces even today. Things go badly wrong but there is a sense of reconciliation. It exposes the fractures in society but also the ties that bind.
---
A SIGN OF THE TIMES
I was going to suggest Terrence Malick's The Tree of Life. But there's something about Brad Pitt—and this is not his fault: when you see him on the screen all you see is Brad Pitt.
The Thin Red Line
dir. Terrence Malick [1998]
I prefer The Thin Red Line. You get lost in it more easily. The movie is an exploration of war and the meaning of life.
There is a shift now towards more recognition for women. I'm ashamed to say I can think of only a few female directors, Kathryn Bigelow being one of them: she directed The Hurt Locker, an amazingly good war movie. Even the female-driven movies I can think of tend to be directed by men. The Favourite is a case in point; the director is Yorgos Lanthimos. There are three women at the centre of this fantastic movie; the male characters are all preposterous and subservient. But it's still directed by a dude. Madeline's Madeline is a phenomenal, utterly female, and female-directed movie. Roma is a beautiful movie, flawed but beautiful. There is a romance at its core; it has arthouse tendencies; it is a movie about a woman. But it doesn't quite capture the female perspective: it seems to be all from Cuarón's perspective.
Cuarón also directed Children of Men, and this movie, which came out more than ten years ago, is the one I want to end on. It is also a sign of the times, but in a different way.
Children of Men
dir. Alfonso Cuarón [2006]
The actors are Julianne Moore, Chiwetel Ejiofor and Clive Owen, and the film was Oscar-nominated. I think about this movie often. It's a dystopia set in 2027, but its visual landscape, its depiction of England, and those shots of the cages of refugees all look real to me.
---
ADITYA'S LIST
Great directors
Pedro Almodóvar
Paul Thomas Anderson
Coen brothers
Jim Jarmusch
Steve McQueen
Quentin Tarantino
Great movies
Sorry to Bother You (2018)
The Death of Stalin (2017)
Victoria (2015)
Ghost Dog (1999)
Hoop Dreams (1994)
Pulp Fiction (1994)
Blue Velvet (1986)