---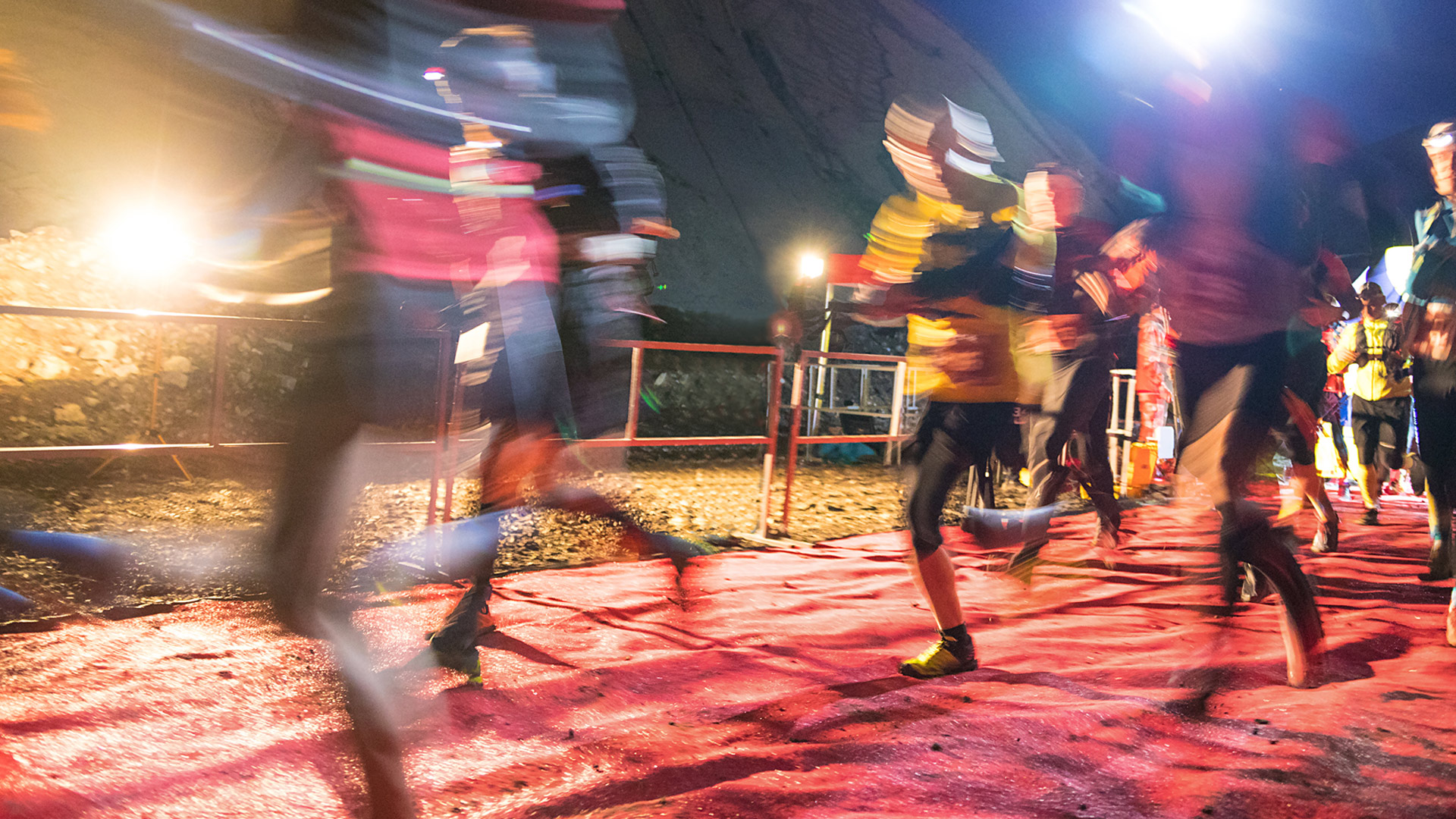 Snow and ice
RE | Issue 12 | 2017
'It helps to be small and flexible and able to bounce back from things'
The (ice) hockey player
Vincent Dionne, Montréal
Ice hockey is the fastest game on earth. You have to combine the speed of the game with the skill level required to control the puck: that's what makes it fun to play and to watch.
In the province of Quebec, it's common for children to take up hockey as their first sport. I was six years old when I began; I'm thirty-eight now, and I'm still playing the game with the same passion.
I won a national championship at sixteen and was drafted by the Moncton Wildcats to play in the Canadian Hockey League. I was there for three years, mainly with the Wildcats. My goal was to get into the National Hockey League, but it didn't happen, so that's when I decided to put more energy and effort into my studies. I went to Moncton University: it has one of the best hockey programs in Canada. We played games down in the United States against teams from Yale, Maine, Brown, and Dartmouth.
Ice hockey involves physical plays. I have encountered my share of injuries; I've had concussions, a broken arm, and a cut to my face that left a scar you can still see now. One of my teammates was skating in front of me and he was hit by another player, and when he fell on the ice his skate struck my face and cut my mouth. I had to undergo surgery to repair my lips and fix my teeth. It's just part of the game!
I'm a huge hockey fan. I follow all the scores, and I'm a big fan of the Montréal Canadians. I still play once a week in a league.
I have a daughter who is four and shows no interest in skating. I also have a son. I hope that he will learn to skate in the coming months but he has to learn to walk first. It's inherent in Canada: you figure out how to walk and the second thing you have to learn is how to skate.
The skier
Rogier De Haan, Amsterdam
I've been skiing since I was six years old.
My parents had no clue where to go but they wanted to give it a try, so they booked a ski trip through a travel agency and we ended up in Crans Montana in Switzerland. We are a family of four kids and we loved it so much we decided to make it an annual tradition. Next year marks our twenty-fifth anniversary.
I love the rough, rocky scenery of Switzerland. Zermatt has it all: a big, lovely ski area and a traditional Swiss town, which is totally isolated from the outside world: no petrol cars are allowed in. It's at the foot of the Matterhorn, one of the most beautiful mountains in the world.
In Europe, we have the Alps and I have skied in most of the Alpine countries: Switzerland, Austria, France and Italy. I haven't skied outside Europe. I've heard that in Japan the snow is so beautiful and so powdery and so different from what we have in Europe that it's a very beautiful experience.
I've been lucky – I hardly ever fall. I've had a few mishaps, of course. The latest was a year or two ago when, during really bad weather and in really powdery snow, the tip of one (or both) of my skis all of a sudden got stuck in some harder snow. I was moving at quite some speed when my skis came to a complete standstill, whilst I got launched. That was quite a tumble and was a bit frightening. I was wearing a helmet, so I was okay, but it certainly made me aware of the dangers of skiing. It makes you think twice about reaching speeds of sixty miles an hour or higher—which I still, sometimes, cannot resist.
I love being outside in a natural environment. I love the amazing views. I actually like the cold. And the fresh air, and the combination of exercise and fun. We do some great office ski trips.
The snowboarder
Bryon G. Farnsworth, Denver
It's just fun. It's fun to go fast and fun to go off jumps. It's challenging when you get into steeper, more technical terrain, and it can be scary—but when you're done, it's exhilarating. The speed; and the fluidity of the turns.
I grew up in Idaho. I was an okay skier, but I wasn't great and I didn't like wearing ski boots, so in late high school I switched to snowboarding. It was extremely painful at first. The equipment wasn't good back in 1990. You wore your Sorels (which are just normal snow boots); the boards were stiff so you'd crash a lot; and there wasn't much instruction so you just had to learn with your friends.
I snowboarded through law school and then moved to Denver and got married. My wife and kids ski—the kids have been skiing since they were three. It helps to be small and flexible and able to bounce back from things. My son is going to stick with skiing but my daughter is going to try snowboarding this year—she's eight. We go to Arapahoe Basin, and my kids like Breckenridge and Keystone.
I'm part of a collectors' group; we collect old snowboards. I have around 120 that I keep in the house. I have some in the garage, some in the basement, some in the closets. I have a few prized ones hanging on the walls.
I got into collecting five years ago and I've joined a group I discovered on Facebook. It's mostly guys my age; we try to find all the stuff we wanted when we were young and couldn't afford to buy. Some people drive for hours—you find vintage snowboards in the most way-out places. You might find yourself meeting someone in the parking-lot of a grocery store at eleven o'clock at night to buy a snowboard!
We go to Baldface Lodge in Canada quite a bit. It's a catboarding operation in Spokane, near the town of Nelson. You helicopter in and do runs from a snowcat up there.
---
First published in RE: issue 12 (2017).