---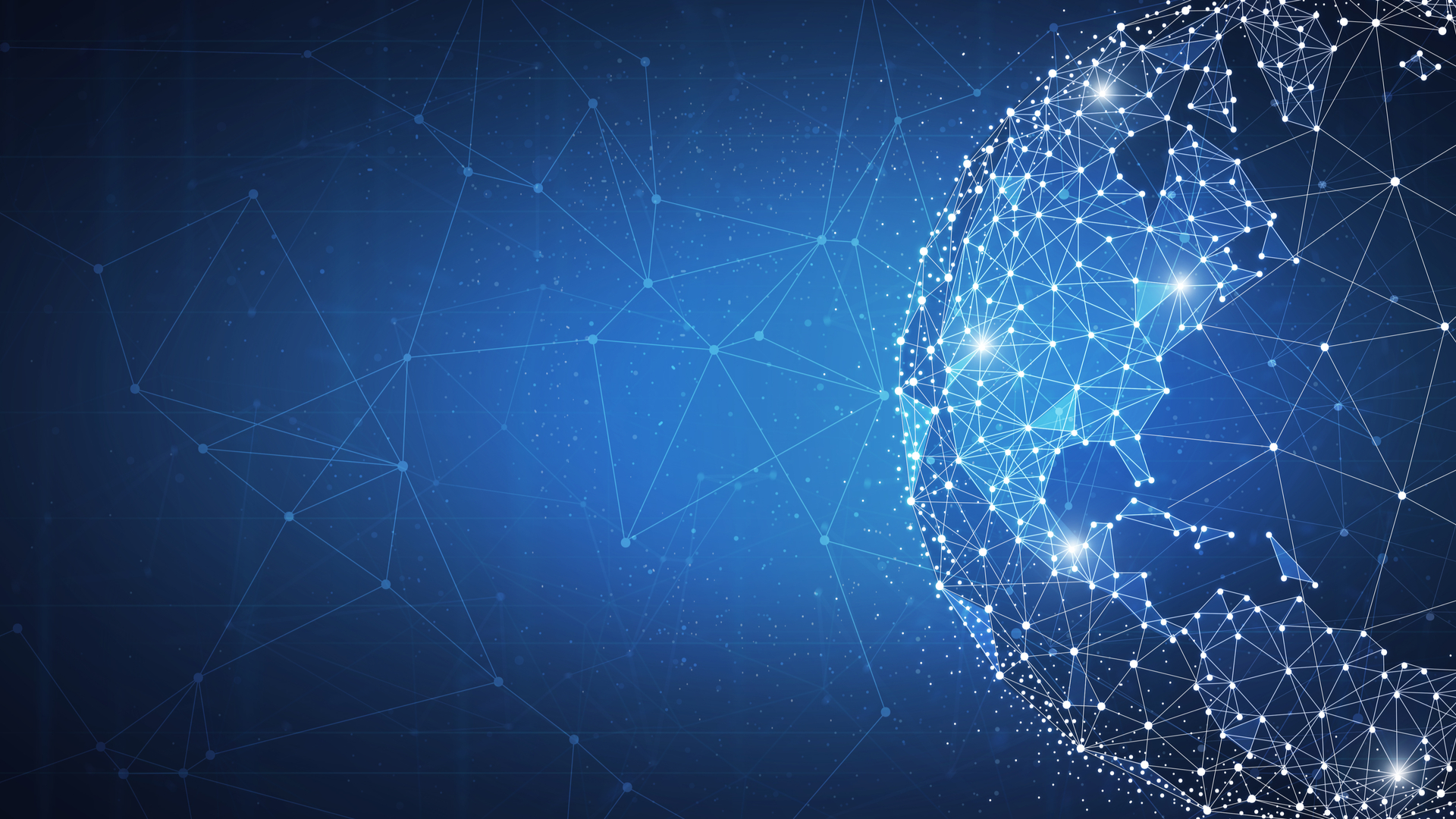 Remarkable stories about normal companies successfully embracing crypto, NFTs, DeFi & the Metaverse
In this podcast series our Global Co-leader of Digital Transformation, Nick Abrahams, together with expert guest speakers explores the latest trends and developments across topics including NFTs, DeFi, cryptocurrency, blockchain and the Metaverse.
How to listen
Listen and subscribe to the Web3 goes Mainstream podcast on:
Episodes
Episode 35 | Max Comparetto, Co-founder, Web3 Studios, Salesforce
Web3 is the next critical platform for companies wanting to engage with their customers. In this conversation, Nick Abrahams interviews Max Comparetto, the co-founder of Web3 Studios at Salesforce. The discussion delves into the definition of Web3, where Max highlights its relationship to blockchain and wallet-connected apps. The conversation then transitions into Salesforce's Web3 solutions, which provide brands the capability to integrate Web3 data with their existing CRM systems, fostering better customer engagement and loyalty.
(Apple Podcast/ Spotify / Stitcher)
Episode 34 | Dr Martha Boeckenfeld, named one of the "Top 100 Women of the Future"
Splitting her time between Spain, Switzerland and her own online "Marthaverse", Martha is one of the world's leading Web3 advisers. She works with many global organisation on their Web3 and Metaverse strategies. Martha explains why mainstream organisations need to take Web3 seriously, including:
Some of the great use cases for Web3 across the industrial, healthcare and education sectors
How companies like Siemens and BMW are revolutionising their businesses by digital twins of their entire manufacturing process (aka "the industrial metaverse")
The success of Starbuck's online "stamps" loyalty program and revolutionary loyalty marketplace
How organisations can embrace Web3 by focusing on the customer experience.
If you want to have a look around the Marthaverse, please click here.
(Apple Podcast/ Spotify / Stitcher)
Episode 33 | Sami Tauber, Chief Metaverse Officer, VNCCII
The Metaverse and the future of music & entertainment. Sami is a Metaverse leader. She won Chief Metaverse Officer of the Year, was named as one of the Top 100 Women Thought Leaders for Metaverse and Web 3. In 2022 she was listed as a Top 10 Personality Disrupting the Music Industry and the Most Dynamic Entrepreneur from the Entertainment Industry to Watch. We talk to Sami about her career as a creative force at the forefront of the Metaverse and gain great insights into the future of the music and entertainment industries. Also Sami gives her key tips to any mainstream companies looking to get started in Web3.
(Apple Podcast/ Spotify / Stitcher)
Episode 32 | Senator Bragg talks Crypto & Web3 Regulation
Senator Andrew Bragg is a politician who has engaged with the Web3 community and has strong views on what needs to be done in terms of regulating the Crypto, Token & Web3 world. He has introduced a private members bill which he hopes will become law. It includes regulations regarding licensing of:
Digital Asset Exchanges
Digital Asset Custody Services
Stablecoin Issuers
(Apple Podcast/ Spotify / Stitcher)
Episode 31 | Davey Jose, Disruptive Technologies Global Lead at HSBC, talks Metaverse
HSBC has been active in the Metaverse space. It was the first financial services firm to join the Metaverse platform, The Sandbox and built a Rugby Sevens stadium there to support its sponsorship of the Hong Kong Rugby Sevens. We talk to Davey Jose about:

What is the Metaverse?

What are the different types of Metaverses?

What are opportunities for mainstream brands in the Metaverse?

His suggestions to mainstream companies considering their Metaverse strategy
(Apple Podcast/ Spotify / Stitcher)
Episode 30 | Companies Making Real ROI in the Metaverse with Jason Lovell - Jason Lovell, Metaverse Strategies, PWC, USA
We talk about some of the key use cases for Virtual Reality and Augmented Reality such as Training, Job Simulation, Remote Assistance and Collaboration. Jason gives us insights into how PWC is using this technology to achieve real impact with their Diversity & Inclusion training - plus what they are doing with other organisations embracing this tech.
(Apple Podcast/ Spotify / Stitcher)
Episode 29 | Swiss-based, Authena - World Leader in NFT Authentication of Products
Interview with Rossana Rodgers, Chief Marketing Officer & Ivan Miljkovic, Business Development Manager (Sport) of Authena. Authena is one of the world leaders in authentication technology to stop counterfeiting of products. They have worked with some of the biggest sports brands, including Adidas as well as pharmaceuticals, cosmetics and wine. Hear how they are using NFT technology to ensure provenance of products.
(Apple Podcast/ Spotify / Stitcher)
Episode 28 | STEPN - Earn Crypto by Walking - 5 Million U
Interview with w Yawn Rong - Co-Founder STEPN
STEPN is one of the world's leading "move2earn" apps. Put simply, users get paid crypto tokens for physically going for walks. It has been a remarkable success in its short 12 month existence with 5M registered users and 650,000 daily active users.
They have done co-branded "phygital (digital/physical) sneaker" deals with sports company ASICS, Spanish football club Atletico Madrid and more. And they are backed by some big Web3 investors, Solana Capital, Morningstar Ventures and Sequoia.
Best of all it was started by two neighbours – just like Afterpay was founded by neighbours. Lesson for us all to keep an eye on next door – they might be the pathway to success.
(Apple Podcast/ Spotify / Stitcher)
Episode 27 | Keeping the Metaverse Safe for Kids
Interview with Julie Inman Grant, eSafety Commissioner.
Commissioner Inman-Grant was the worlds-first e-Safety Commissioner and has many successes in her over 5 years in the role. We talk to Julie about the challenges of keeping the Metaverse safe for our children and for everyone. Plus Julie gives more general advice on some of the issues parents need to think about when it comes to raising kids in a digital age.
(Apple Podcast/ Spotify / Stitcher)
Episode 26 | How Village Roadshow & other big brands are embracing Web3 with Rick Junnier, Blocktrust
Interview with Rick Junnier, Head of Growth, BlockTrust. BlockTrust works with some of the world's biggest brands helping them embrace Web3 technologies like NFTs (let's call them digital assets from now on – doesn't have the baggage of "NFT") and the Metaverse. Rick talks us through the 4 key aspects of Web3 for any big brand:
Community

Ownership of a digital asset

Engagement

Loyalty
Rick gives some great examples of projects they have worked on in a variety of sectors, including with entertainment brands like Village Roadshow, sports like Cricket Australia and the National Basketball League as well as with some big fashion brands. For Chief Marketing Officers Web3 has the potential to allow them to connect directly with their customer community rather than relying on access via Web2 intermediaries. We also hear how Web3 can solve the privacy/cyber-breach issue.
(Apple Podcast/ Spotify / Stitcher)
Episode 25 | Government & Web3 - Digital identity on the blockchain is happening in Australia
Interview with the Honourable Victor Dominello – Minister for Customer Service. The NSW government is a world leader in "citizen-centric government". Find out about some of remarkable technology-firsts from the NSW government including the digital drivers licence and data analytics projects that have put money back in the pockets of citizens literally. The interview really takes off when the Minister talks about the launch of the blockchain-based Building Trust Index – imagine a digital twin of all buildings on the blockchain so you can see all the products and vendors that were involved in building that building. We then cover what is likely to be the Minister's greatest legacy, a government-backed digital identity project based on Web3 architecture – due to be delivered in February 2023. With this innovation, every citizen will truly own their personal data and be able to completely control who gets access to what elements of your data.
(Apple Podcast/ Spotify / Stitcher)
Episode 24 | Stablecoins & Michaela Juric – Head of Blockchain Solutions at Novatti
We interview one of Australia's blockchain pioneers, Michaela Juric about the rising importance of stablecoins in the financial system. Michaela's storied blockchain career started with her business Bitcoin Babe and she then went on to set up blockchain advisory service, Dexah. Michaela now works for Novatti, the ASX-listed payments fintech which has just announced its AUDD stablecoin. The AUDD is backed by actual Australian dollars and has a variety of uses for businesses, including making international payments faster, cheaper and available 24/7. We also talk about the future of stablecoins and where the market is heading, including one of the most remarkable possible use cases ever - which will help anyone who has ever been caught in traffic. Please join us for this fun and insightful episode.
(Apple Podcast/ Spotify / Stitcher)
Episode 23 | Blockchain leader Everledger tracks the origins of everything from blood diamonds to Alexander McQueen Couture - Interview with Dan Ryan – General Counsel, Everledger
Everledger may be the first business inspired by a Leonardo DiCaprio's movie. Founder, Leanne Kemp, saw Blood Diamond and knew blockchain technology held the answer to the difficult task of tracking diamonds - and so Everledger was born. Having now grown to over 100 employees, Everledger is a global leader in tracking provenance of high value assets, including diamonds, apparel and batteries.

In 2021 Everledger won a contract with the Australian Government to track the supply chain of critical minerals. This world-first project which focussed on nickel has been a great success - with more to come.

Hear the story of how this amazing company has changed the world of asset tracking.
(Apple Podcast/ Spotify / Stitcher)
Episode 22 | NFTs -Where Art Meets Business - Michelle Grey, Co-founder & CEO of Culture Vault & Ribal Hosn, Film Director and NFT "Degen"
This one is fun! Get ready for a ride into the epicentre of art and commerce as we talk to two people at the vanguard of the NFT revolution. In addition to owning Culture Vault (an NFT marketplace and Web3 agency), Michelle is listed in the top 100 people shaping the cultural landscape in Aust and the top 100 innovators in Aust. Ribal Hosn is a Mixed Tech-Media Artist Film Director & storyteller. He is one of Australia's leading fashion filmmakers having worked with Harpers Bazaar, Vogue and brands like Country Road, Coach, Fila and Adidas.
(Apple Podcast/ Spotify / Stitcher)
Episode 21 | Binance - World leading crypto-exchange makes big impact in Australia - Leigh Travers, CEO, Binance Australia
Binance is the largest cryptocurrency exchange in the world and has been successfully operating in Australia for a number of years. In this interview Leigh talks about the demographics of his customer base as well as the Australian regulatory landscape and the future of digital assets. However, Binance is more than a crypto exchange and we discuss:
Binance NFT - one of the world's largest marketplaces for digital assets

Binance Vault - the new staking service allowing Australians to earn money on their crypto deposits

Binance Labs - a venture fund which just closed a US$500M round and has invested in a number of great Web3 businesses including Sandbox and even Australia's "move-to-earn" player STEPN

Binance Digital ID - a solution to the problems of identity verification in Web3.
(Apple Podcast/ Spotify / Stitcher)
Episode 20 | Microsoft and the Metaverse – Interview with Mike Pell - Envisoneer, Director at The Microsoft Garage (NYC) & Author
Mike is one of the kings of 3D and visualising info. He is the author of "The Age of Smart Information" and "Envisioning Holograms" and has a new book coming up, "Visualising business". This is a man who sees the world and its information very differently to most of us. He heads up Microsoft Garage where employees of Microsoft are able to go to make their craziest tech ideas come true and where he helps large organisations "surface the invisible".
(Apple Podcast/ Spotify / Stitcher)
Episode 19 | Crikey! The Story Behind the Australia Zoo NFT Project – An interview with Mariella Meija, Meadow Labs, creators of the Australia Zoo NFT
The Irwin family hold a special place in the hearts of most Australians. When Australia Zoo decided to do an NFT, they turned to Web3 Agency Meadow Labs. We talk to their Chief Marketing Officer, Mariella Meija, about the Australia Zoo NFT project – how it came about, how it was executed and importantly how the project brought 1500 people who had never bought an NFT into the NFT world. We also discuss where Tiffany (the jewellers) made $12.5M by selling 250 NFTs in a few minutes and what lessons we can learn for large organisations embracing NFTs. Somewhat controversially Mariella made a comment on Twitter that we were nowhere near having a Metaverse yet
(Apple Podcast/ Spotify / Stitcher)
Episode 18 | Interview with Lachlan Feeney, Founder, Labrys, Australia's largest blockchain development company
Hear how Lachlan Feeney started Labrys when he was 19 years old and over the last five years has built the largest on-shore blockchain development and consulting company in the country. Lachlan talks about his work creating enterprise blockchain solutions for the big end of town, including Downer Engineering and the Solomon Islands government. It is these sorts of clients that have driven his company to increase headcount by 500% and increased revenue by almost 200% in the last year as the companies and governments realise Web3 is something they need to be involved in. Lachlan gives insight into which companies are most likely to get benefit from Web3 projects.
Episode 17 | Interview with Nigel Dobson, Banking Services Lead, ANZ Bank
Find out how a large bank has managed to successfully execute on its innovation strategy by becoming the first bank in the world to issue a stablecoin on a permission-less public blockchain (Ethereum). ANZ has completed three landmark stablecoin transactions for customers.
Nigel explains each of these transactions but also how he manages to achieve such remarkable innovations inside a large bank. He also paints a bright picture for organisations that are looking to become more involved in the token economy because of the ability to use enterprise-grade service providers such as Fireblocks and Chainalysis. We finish with a discussion around the great opportunities for organisation from engaging with the Hedera Network.
Episode 16 | Interview with Guy Dickinson, Founder & CEO, Betacarbon
Want to help the planet? Then have a listen to this episode. Two of the biggest macrotrends - decarbonisation and digital assets come together in one of the hottest Web3 plays around – Betacarbon.
In this episode, you will learn:
How the carbon credit and offset regimes work in Australia
How you can access those markets using Betacarbon
How the Smorgon/ANZ stablecoin transaction worked – seeing tokens as the future of investing.
(Apple Podcast/ Spotify / Stitcher)
Episode 15 | Interview with Bianca Bates – Head of Payments - JP Morgan Aust & NZ
Every global organisation should consider using stablecoins – there are tangible benefits available right now. Hear how JP Morgan is helping global companies like Siemens manage their working capital and liquidity using the JP Morgan Coin.
In this session you will learn:
What is a stablecoin
Not every stablecoin is the same – ranging from fully-backed like Tether to algorithmic coins like Terra/Luna
An actual case study showing how the JP Morgan Coin works and how it helps organisations
Why the collapse of the Terra/Luna stablecoin is not the end of stablecoins
Update on stablecoin regulation
(Apple Podcast/ Spotify / Stitcher)
Episode 14 | Interview with Finn Bradshaw - Head Of Digital - International Cricket Council, Dubai
Globally cricket is the second most popular sport behind soccer, so cricket is a massive deal. Finn Bradshaw, former journalist and now with the biggest digital job in cricket, talks about their recent successful NFT launch. The ICC puts on all the Cricket World Cups and has a treasure trove of NFT content. Finn explains that there is much more to NFTs than "classic moments". The focus is on building utility for the fans. Hear about how the ICC built a major community on Discord but also managed to have a successful NFT program targeted at the non-crypto-native community. We also hear about how a collaborative relationship with their tech partner FanCraze has led to the remarkable results for this project. We finish with a sneak peak into the ICC's Web3 strategy – A World Cup in the Metaverse anyone?
(Apple Podcast/ Spotify / Stitcher)
Episode 13 | Interview with Jordan Fogarty - Founder & CEO of Web3 agency - Be Media by Animoca Brands
In April 2022 Be Media and the Australian Football League (AFL) announced the AFL Mint partnership and brand. Jordan Fogarty is an award-winning entrepreneur, and Founder and CEO of Australian specialist Web3 strategy and delivery company, Be Media by Animoca Brands. Founded in 2013, Be Media is leading the Web3, metaverse, and NFT charge following its acquisition by the global gaming software and VC behemoth, Animoca Brands. Jordan is a market-leading business growth strategist named an Anthill 30under30 winner and Business News 40under40 Entrepreneur of the Year.
(Apple Podcast/ Spotify / Stitcher)
Episode 12 | Interview with Mark Paul - Founder - Itheum (Data NFT Company)
One of the great potential use cases for NFT tech is digital twinning. A digital twin NFT is a digital representation of a real life asset. For example Alfa Romeo's new car comes with an NFT log book. The Prada Group & LVMH-backed Aura Blockchain Consortium is rolling out a shared solution for brands to issue digital twins of luxury items like handbags and watches purchased IRL. The best use is a digital twin of ourselves where we will control (via smart contract) who gets to see/exploit our health, financial and other data. NFT tech could solve all our privacy problems as we have the potential to move away from just trusting companies, but we can actually control and monetise our own data.
(Apple Podcast/ Spotify / Stitcher)
Episode 11 | Interview with Mark Bailey & Josh Ho - Crypto Forensic Investigators – Hall Chadwick
We talk to Mark Bailey and Joshua Ho from the Crypto Forensics Team at Hall Chadwick as they tell us tales that make an episode of CSI seem boring. Their team spend their days chasing down fraud in the crypto and NFT space. The tasks include verifying assets, finding hidden wallets and tracking crypto transactions in the case of corporate fraud.heir services are also used by self-managed super fund auditors tracing crypto funds and in family law disputes. Hear fascinating stories of how these cyber-sleuths are able to track transactions. We also get an insight into how the Tax Office is being proactive in discovering crypto transactions and chasing under-reporting.
(Apple Podcast/ Spotify / Stitcher)
Episode 10 | Web3 Interview with Roy Hui - Pellar
We talk to one of the leading engineers in the Web3 space, Roy Hui about how to ensure a successful NFT project - whether you are an individual artist or in the Marketing Department of a large organisation. Roy is the Founder of Pellar and has been involved in some of the most successful NFT drops of recent times including for the Australian Tennis Open, DRP.io, Red Village and Slumdoge.
(Apple Podcast/ Spotify / Stitcher)
Episode 9 | Interview with Damien Jones - Partner & Head of Accounting Advisory Team - EY and Greg Reinhardt - Partner and Head of Tax - Norton Rose Fulbright, Australia
Cryptocurrency has often been seen as an unregulated environment but, as its use cases move more mainstream, it is clear that there are significant regulatory issues when dealing with crypto. Together with our tax and accounting experts, we will examine the relevant issues when:
An organisation buys crypto as part of corporate treasury, ie. to keep it on the balance sheet.
An organisation accepts crypto in payment for goods or services.
An organisation pays its staff partly/wholly in crypto, such as is being done by Australian tech success story, Finder.
An organisation issues crypto tokens to staff as incentives like a traditional ESOP but with tokens.
(Apple Podcast / Spotify / Stitcher)
Episode 8 | Interview with Jonathan Miller - Managing Director (Aus) - Kraken
Nick discusses DeFi and NFTs with Jonathan Miller, Managing Director (Aus) for global crypto exchange, Kraken. Nick and Jonathan discussed successful use cases of DeFi and NFTs in Australia, as well as regulation and the "crypto brain-drain". The scale of DeFi, its uses and its speed of growth will be a massive surprise to anyone not already aware. Similarly with NFTs.
(Apple Podcast / Spotify / Stitcher)
Episode 7 | Interview with Egor Sidelska - Director of crypto hedge fund - Magnet Capital
Decentralised finance (or DeFi) refers to decentralised applications working via smart contracts on a blockchain. The apps provide crypto-based financial services such as lending, insurance and digital asset trading. Currently there are more than $50 Billion of DeFi smart contracts in the market and the number is growing every day – almost invisible to the traditional finance world. DeFi is exciting as it democratises financial products as well as creating fundamental value (and liquidity) for crypto assets. NFTs or Non-fungible tokens have dramatically changed the art world in recent times with more than $60 Million being paid for a piece of digital art.
But NFTs do not stop at art, they can change the way we think about ownership of everything in the digital world. This session is relevant for everyone, no matter what industry, to understand how DeFi & NFTs can potentially change their business and their world.
(Apple Podcast / Spotify / Stitcher)
Episode 6 | Interview with Benjie Thomas - Managing Partner - Advisory Services, KPMG Canada
KPMG Canada has been very active in the Web3 space, not only advising clients but also on its own behalf, buying NFTs and cryptocurrencies. Most notably, the partnership bought Bitcoin and Ether to hold on the KPMG balance sheet as part of corporate treasury diversification strategy. They followed this up by paying almost $50,000 to buy an NFT, Woman #2681 to be exact.

We speak to the Managing Partner to find out why an organisation like KPMG would be buying digital assets to hold on its own balance sheet. The answers may surprise you but it is certainly an impressive vision from this leading professional services firm. In fact it may lead you to think differently about digital assets and your own balance sheet.
(Apple Podcast / Spotify / Stitcher)

Episode 5 | Interview with Tim Lea - Walking between Worlds
Big brands are using NFTs as a way to supercharge loyalty programs and as a powerful adjunct to CRM (customer relationship management) systems. For others there is real money at stake. The US National Basketball Association's TOPSHOTS NFT program has notched up over US$700 Million in sales. While Penfolds has made 300 bottles of premium wine available by NFTs which has made it easy to gift (and trade) premium wine – something that to-date has been fraught with issues due to the fragility of wine. NFTs are part of a broader megatrend known as Web3. Web3 is the coming together of augmented reality, the metaverse, cryptocurrencies, decentralised finance and NFTs. Web3 will impact all organisations and it is important to know about it. This episode is perfect for people who are interested in how technology will impact the future of all industries, including their own. We will focus on NFTs and interview a leading NFT expert, Tim Lea. Tim is the CEO of the indigenous art NFT project, Walking between worlds.
(Apple Podcast / Spotify / Stitcher)
Episode 4 | Interview with Kristy Kyte - Penfolds and Sam Falic - Blockbar
The NFT market went from US$13 Million in 2020 to US$41 Billion in 2021. It is truly exploding and, while there are some more extreme activities around pricey rock JPEGs and eye-wateringly expensive digital art, there are many examples of normal companies successfully embracing NFT technology to enhance the customer relationship. Innovative winemaker Penfolds has had two very successful NFT "drops" of premium wines. Gifting and trading premium wine is difficult due to the fragility of the physical object. NFT tech is an ideal solution. Buyers of the Penfolds' wine NFTs have a right to redeem that NFT for the bottle but can also gift it (as simply as sending an email) or trade it. Kristy Kyte, Penfolds Chief Marketing Officer and Sam Falic, Co-founder and President of the Web3 tech company, Blockbar, partnered with Penfolds on this project.
(Apple Podcast / Spotify / Stitcher)
Episode 3 | Interview with Lisa Teh - Mooning
Lisa Teh has had a most unusual career trajectory from tax lawyer to successful marketing entrepreneur and a listing in the 40 Under 40 Most Influential Asian-Australians. Her most recent venture is Mooning, a marketing agency designed to help companies move from Web2 to Web3. Lisa gives her insights into what makes a successful NFT or metaverse project and which companies are doing it well. Lisa is an expert in the new world of Phygital (where the digital and physical experience merges) and how NFT technology means we are moving from "buying things online" to "buying online things".
(Apple Podcast / Spotify / Stitcher)
Episode 2 | Interview with Ridley Plummer - Tennis Australia
The 2022 Australian Open ran one of the country's most successful metaverse and NFT projects to date. The AO created a full user experience in the metaverse platform, Decentraland and minted 6776 designer NFT "art balls". The project is regarded as a great success both by the Web3 community as well as the AO itself. The Decentraland experience welcomed over 170,000 unique visitors during the two week event and the NFT art balls sold out in 33 minutes. We talk to Ridley Plummer, the Metaverse & NFT Project Manager at Tennis Australia about this audacious project. Ridley tells us some of the key components of a successful foray into Web3, including: an openness to innovation and a clear vision. For the AO, they wanted to use Web3 to make tennis accessible to as many people as possible. Also, spoiler alert, we talk about the importance of Discord and Web3. If you do not know what Discord is, you may need to look it up as, in Ridley's words, "it is a Marketer's dream."
(Apple Podcast / Spotify / Stitcher)
Episode 1 | Interview with Sebastien Borget - Co-founder & COO - Sandbox
The Metaverse has moved beyond science fiction movies like Ready Player One to become an important reality. Fortune magazine recently said that the Metaverse might just be the most important tech trend since the iPhone. It is so important that Facebook changed the name of its parent company to Meta and spent more than $10 billion on its Metaverse projects in 2021. In this episode, we interview Sebastien Borget, Co-Founder & COO of The Sandbox, one of the world's leading Metaverse platforms. According to a recent report, The Sandbox accounted for 62% of the more than $500 million of virtual real estate sales in 2021. Sebastien was recently named as one of the Top 30 Most Influential People in the Metaverse. Many big brands are moving to the Metaverse, including Samsung, Nike, Zara, Ralph Lauren, Walmart, Disney, Adidas, Warner Music and, most interestingly, global professional services firm, PWC.
(Apple Podcast / Spotify / Stitcher)
Contact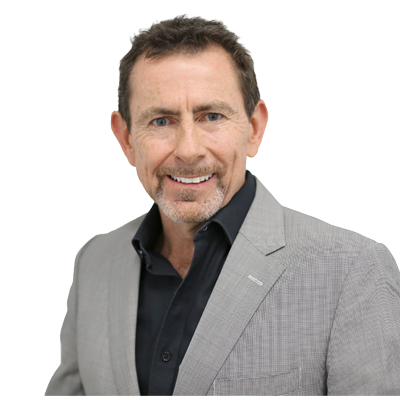 Global Co-leader, Digital Transformation Practice
Email
nick.abrahams@nortonrosefulbright.com