---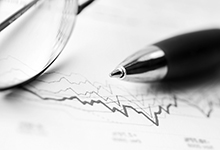 Essential Corporate News – Week ending January 15, 2016
Publication | January 15, 2016
---
Introduction
Welcome to Essential Corporate News, our weekly news service covering the latest developments in the UK corporate world.
FRC: Developments in corporate governance and stewardship 2015
On January 14, 2016 the Financial Reporting Council (FRC) published its annual report on developments in corporate governance and stewardship in 2015. The purpose of the report is to give an assessment of corporate governance and stewardship in the UK, to report on the quality of compliance with, and reporting against, the UK Corporate Governance Code (the Code), to give the FRC's findings on the quality of engagement between companies and shareholders, and to indicate to the market where the FRC would like to see changes in governance behaviour or reporting.
The report notes the following points:
Governance
Overall levels of compliance with the Code remain high with 90 per cent of FTSE 350 companies complying with all but one or two provisions. Notably, Code provision B.1.2, which states that at least half the board, excluding the chairman, should be independent, remains the lowest rated in terms of compliance among FTSE 350 companies.
Board succession planning remains key and the FRC will be following up on its October 2015 discussion paper in 2016.
While there has been very good progress on reporting of boardroom gender diversity policies, a disappointing number of companies make no reference to the broader concept of diversity, including race and experience.
In FTSE 100 companies there has been an increase from 37 per cent in 2014 to 51 per cent in 2015 of companies having longer share retention periods with regards to remuneration.
Reporting and audit
The Code requirement for boards to confirm that the annual report and accounts is fair, balanced and understandable has had a significant impact on the perceived standard of reporting.There have been improvements in audit committee reports, with 72 per cent of FTSE 350 companies now giving more detailed descriptions of the work they do versus 65 per cent in 2014.
Audit retendering has improved with 46 FTSE 350 companies putting their external audit engagement out to tender this reporting season as opposed to 27 previously. FTSE 350 companies' disclosures on external auditor appointments have increased from 2 per cent in 2008 to over 50 per cent this year.
Early take-up of the 2014 Code changes has been low with companies taking time to think through reporting on risk management, internal controls and the longer term viability reporting.
Stewardship and engagement 
Feedback on engagement between companies and investors was positive in 2015 with many feeling that the quality of dialogue has improved and that companies are more responsive.
2015 saw an increase in shareholder voting activities at companies meetings with 73 per cent voter turnout in the UK.
In 2014 there was increasing concern expressed about the role of proxy advisors. In 2015, the FRC convened discussions between proxy advisors, company and investor representatives. All agreed that proxy advisors provide an important service, however, there are still ongoing tensions around perceived box-ticking. The FRC will continue to promote best practice in this area.
The FRC encourages investors to engage with companies and notify them of votes against and abstentions, following a decrease in such notifications in 2015, as companies find this information useful and it helps to build an open dialogue.
Future developments
The FRC notes in the report that it does not intend to make substantial revisions to the UK Corporate Governance Code for the next three years, apart from the minor revisions recently consulted on in light of the EU Audit Directive and Regulation.
The FRC plans to release revised versions of the Code and its Guidance on Audit Committees in the second quarter of 2016, with the new requirements coming into effect on June 17, 2016 and applying to financial years starting on or after that date.
It is also gathering evidence on corporate culture. The FRC's plan is not to codify its findings but to offer observations which may help boards address questions of establishing, shaping and monitoring corporate culture. It will then review its 2011 Guidance on Board Effectiveness to ensure culture is a prominent theme.
Further, the FRC will report on its findings following its October 2015 discussion paper on succession planning and it will make its assessments of UK Stewardship Code signatory statements public in summer 2016.
(FRC, Developments in Corporate Governance and Stewardship 2015, 14.01.16)
---