---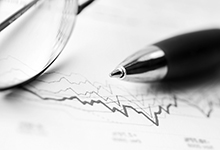 Essential Corporate News – Week ending August 31, 2018
Publication | August 31, 2018
---
Introduction
Welcome to Essential Corporate News, our weekly news service covering the latest developments in the UK corporate world.
BEIS: Insolvency and corporate governance – Government response
On August 26, 2018 the Department for Business, Energy and Industrial Strategy (BEIS) published its response to the insolvency and corporate governance consultation that it launched in March 2018. The response document summarises the responses received and sets out the Government's proposed next steps. It also includes the Government's response to the Review of the Corporate Insolvency Framework that it published in May 2016.
Response to the March 2018 consultation
The March 2018 consultation document focused on reducing the risk of major company failures occurring through shortcomings of governance or stewardship and it looked to strengthen the responsibilities of directors of firms when they are in or approaching insolvency. It also explored options to improve the Government's investigatory powers when things go wrong. In light of the responses received, the Government proposes to take forward a number of actions, subject to further consultation where necessary.
In terms of strengthening corporate governance in pre-insolvency situations, the following is proposed:
Group structures: The Government will pursue options to require groups to provide explanations of their corporate and subsidiary structures.
Shareholder stewardship: The Government agrees with many respondents that stewardship should be strengthened. The Government is to work with the investment community, the Financial Reporting Council and other interested parties to identify means to incorporate stewardship within the mandates given to asset managers by asset owners and establish safe channels through which institutional investors and others can escalate concerns about the management of a company by its directors, including the discharge of their duties under section 172 Companies Act 2006.
Dividend payments: The Government notes that significant concerns were raised that companies could pay dividends even when in financial distress, with many respondents arguing for more transparency about capital allocation decisions, including more information about the affordability of dividends in relation to a company's liabilities and other demands on its capital. It expects that investor pressure and the new reporting requirements in the Companies (Miscellaneous Reporting) Regulations 2018 will lead to better reporting, but will bring forward further measures if necessary. The Government is also concerned about the practice of companies avoiding an annual shareholder vote on dividends by only declaring interim dividends, and has asked the Investment Association to report on the prevalence of the practice. It will take further steps to ensure that shareholders have an annual say on dividends if the practice is widespread and investor pressure proves insufficient.
Boardroom effectiveness and directors' training and guidance: The Government is inviting ICSA's Governance Institute to convene a group including representatives from the investment community and companies to identify further ways of improving the quality and effectiveness of board evaluations, including the development of a code of practice for external board evaluations. It will also bring forward proposals to strengthen access to training and guidance for directors, including raising their awareness of their legal duties when making key decisions.
Action to improve the insolvency framework in cases of major failure
The Government proposes the following:
Selling subsidiaries in distress: The Government will take forward measures to ensure greater accountability of directors in group companies when selling subsidiaries in distress, but having regard to the concerns that the new measures should not disincentivise rescues or unnecessarily hold directors liable for the conduct of others over which they may have no control.
Value extraction schemes: The Government will legislate to enhance existing recovery powers of insolvency practitioners in relation to value extraction schemes which have been designed to remove value from a firm at the expense of its creditors when a firm is in financial distress.
Powers to investigate directors of dissolved companies: The Government will legislate to give the Insolvency Service the necessary powers in this area where directors are suspected of having acted in breach of their legal obligations.
Action to increase protections for creditors and achieve a fairer balance in insolvencies
The 2016 Review of the Corporate Insolvency Framework document proposed a package of measures designed to help companies in distress. The Government is now proposing a number of reforms designed to increase protections for creditors and to provide a fair balance between the rights of the company seeking to be rescued and the rights of the creditors seeking payment of the company's debts.
These reforms include:
The introduction of a new moratorium: It will give financially distressed companies which are ultimately viable a period of time when creditors (including secured creditors) cannot take action against the company, allowing it to make preparations to restructure or seek new investment.
Prohibition of enforcement by a supplier of termination clauses in contracts: This will relate to contracts for the supply of goods and services on the grounds that a party has entered a formal insolvency procedure, the new moratorium or the new restructuring plan.
Creation of a new restructuring vehicle: This would include the ability to bind dissenting classes of creditors who vote against it.
---
Indonesia relaxed rules on professions open for foreign workers
Decree No. 228 of 2019 (Decree 228/2019) came into effect on 27 August 2019, which simplifies and revokes previous decrees of the Ministry of Employment (MoE) to widen the type of job titles allowed for foreign professionals to work in Indonesia.
Indonesia's Investment Coordinating Board revises divestment requirements
The Indonesian Investment Coordinating Board (BKPM) enacted BKPM Regulation 5/2019 to amend last year's implementing regulation on guidelines and procedures for licensing and facilities under Indonesia's foreign direct investment (FDI). The new regulation particularly includes requirements on divestment obligations for foreign direct investment companies.