---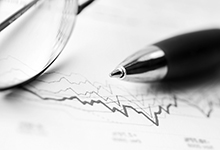 Essential Corporate News – Week ending October 7, 2016
Publication | October 07, 2016
---
Introduction
Welcome to Essential Corporate News, our weekly news service covering the latest developments in the UK corporate world.
FRC: Consultation on revised operating procedures for reviewing corporate reporting
On October 4, 2016 the Financial Reporting Council (FRC) published for consultation a revised version of its Conduct Committee's operating procedures for reviewing company reports and accounts. Earlier this year, the FRC made changes to its governance and executive structures which resulted in minor amendments to the Corporate Reporting Review (CRR), which came into effect on April 1, 2016. At the time, it was indicated that more extensive changes were likely to be proposed and that they would be subject to public consultation.
The consultation paper explains the rationale for the further proposed changes to the operating procedures. These are required to implement new ways of working to address requests for more transparency about CRR reviews and their outcomes, and to enhance the efficiency of CRR procedures without compromising the quality of decision-making. In addition, changes have also resulted from requests for greater transparency in respect of the review process and clarity in the content of the operating procedures.
Summarised below are the main areas of change to the operating procedures:
Part 1 of the operating procedures sets out how reports are selected for review and it includes information on complaints and complainants. The FRC intends to publish lists of companies whose accounts and reports have been subject to review and where cases have been closed. Lists of closed cases will be published on a regular basis commencing in 2017 and firstly, in relation to December 2015 reporters.
In the early stages of the review process, decision-making will be more executive led.
The current two-stage review is to be reduced to a single stage review at the Review Group stage.
A more detailed description of the review process is provided.
Individual companies' audit committee reports will need to disclose the nature of any FRC regulatory review or intervention, including the nature and extent of interaction with the CRR team, as noted in the FRC's Guidance on Audit Committees.
The consultation paper sets out questions in Section 2 of the document and invites feedback from interested parties on or before January 4, 2017.
(The FRC Conduct Committee: Operating procedures for reviewing corporate reporting – October 2016 and Consultation paper: Revised operating procedures for reviewing corporate reporting – October 2016)
---