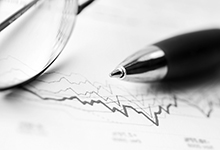 Essential Corporate News – Week ending June 22, 2018
Publication | June 22, 2018
---
Introduction
Welcome to Essential Corporate News, our weekly news service covering the latest developments in the UK corporate world.
FRC: Financial Reporting Lab report on blockchain and the future of corporate reporting
On June 19, 2018 the Financial Reporting Council's Financial Reporting Lab (Lab) published a report on current developments in relation to blockchain, and on potential uses and impacts of blockchain on corporate reporting. This report forms part of the Lab's wider project on the digital future.
The report notes that blockchain (also called a distributed ledger) is a type of shared database which creates a permanent record of transactions. Since it is distributed across a number of participants in a network and is not under the control of a single participant, it is robust. This, combined with the fact that any changes made to the data are clear to all participants, ensures both the data and the network are resilient. As a result, the report comments that blockchain is different from a traditional database because of the way it creates trust and resilience and it looks at whether blockchain could solve some of the existing corporate reporting challenges, which include:
the cost and complexity of recording and aggregating transactions across multiple entities;
the difficulty of identifying a single source (for users) of credible, up-to-date/prompt company reporting across multiple companies and jurisdictions; and
making corporate reporting engaging and flexible in a multi-format and multi-stakeholder environment while maintaining an assurance/regulatory boundary.
The report concludes that while blockchain is not the only possible answer (or even the best), it does have the potential to solve some of the challenges in the stages of corporate reporting as follows:
Production – blockchain has the potential to improve the efficiency and timeliness of error/tamper-free records across markets, industries and companies, and increase the speed of consolidation within groups, particular where there are multiple participants. However, this depends on whether the issues of cost and interoperability are solved.
Distribution – the use of blockchain as a single source of credible, usable corporate data across Europe is a real possibility but ultimately its success is dependent upon any solutions being easy to use.
Consumption – using blockchain to form an unalterable group of communications to meet reporting requirements across different formats and entities has some potential, and could lead to different ways to meet regulatory requirements but the need for wider adoption may reduce the likelihood of its use.
As a result, the report suggests that blockchain merits consideration and experimentation by preparers, regulators and users of corporate reporting and it sets out specific actions for each of these different parties in order to take blockchain forward..
(FRC, Financial Reporting Lab report – blockchain and the future of corporate reporting, 19.06.18)
FRC: Financial Reporting Lab report on reporting of performance metrics
On June 22, 2018 the Financial Reporting Council's Financial Reporting Lab (Lab) published a report setting out the views of investors on the reporting of performance metrics. The reports includes a framework and set of questions for companies and boards to consider when deciding on how they report the company's performance.
"Performance metrics", for the purposes of the report, means all forms of metric a company might disclose to provide information about its performance, position and prospects, including financial metrics (GAAP and non-GAAP) and wider metrics (standardised and company specific). The report considers investors' use of performance metrics and notes that investors want to see the following:
metrics should be aligned to the company's strategic goals and demonstrate how the company creates long-term value;
there should be transparency on how metrics are calculated and defined and a clear explanation of why they have been used;
metrics should be put in context, so they should show how the company has performed with explanations where this is different from what it was trying to achieve, they should explain the company's position and indicate its prospects within the context of the market and market changes;
metrics should be reliable, with investors being given an overview of how they are developed and monitored as well as scrutinised; and
metrics should be consistent year-on-year and across reporting formats and provide enough detail to allow effective comparisons of similar companies and comparisons to previous years' performance.
The next phase of this project, including examples of how companies have put the principles in the report into practice, will be published in Autumn 2018.
(FRC, Financial reporting Lab, Reporting of performance metrics, 22.06.18)
---