---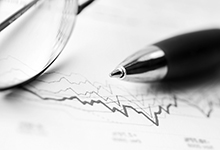 Essential Corporate News – Week ending May 25, 2018
Global | Publication | May 25, 2018
Content
Introduction
Welcome to Essential Corporate News, our weekly news service covering the latest developments in the UK corporate world.
European Commission: New regulatory initiatives to promote SME Growth Markets
As part of the European Union's Capital Markets Union agenda, on May 24, 2018 the European Commission published an initiative aimed at helping smaller European companies access market-based funding more easily and cheaply so that they can expand.
The initiative comprises a legislative proposal to make technical amendments to the Market Abuse Regulation and the Prospectus Regulation, and further technical amendments to delegated acts under the Markets in Financial Instruments Directive (MiFID II) in relation to SME Growth Markets. These are a category of trading venue created by MiFID II to facilitate access to capital for smaller and medium-sized companies.
So far as the proposed amendments to the Market Abuse Regulation are concerned, these include the following:
Insider lists: the proposal limits the current obligation to produce lists of persons who have access to price-sensitive information. Issuers on SME Growth Markets would only have to produce insider lists of people having regular access to inside information due to their function or position within the issuer (permanent insiders).
Managers' transactions: the proposal would ensure that SME Growth Market issuers have sufficient time to disclose managers' transactions to the market. They would be given two days to declare the transactions to the public following notification by the managers, who would have three days to notify their transactions to their employers.
Delay in disclosing inside information: where SME Growth Market issuers decide to delay the publication of inside information, although they would have to tell their National competent Authority about the delay, they would only have to provide the reasons for the delay upon the request of the National Competent Authority and would be exempted from the obligation to keep records of those reasons on an ongoing basis.
Private placements of bonds: the proposals also aim to remove the regulatory hurdles resulting from the application of the market sounding regime under the Market Abuse Regulation to the private placements of bonds with institutional investors by listed SMEs.
As far as the proposed amendments to the Prospectus Regulation are concerned, these will allow issuers with at least three years of listing on SME Growth Markets to produce a lighter prospectus when transferring to a regulated market. The aim of this is to encourage successful companies to transfer from SME Capital Growth Markets to main stock exchanges, thereby benefitting from greater liquidity and a larger investor pool.
The proposals to amend MiFID II are aimed at making it easier for trading venues specialised in the issue of bonds to register as SME Growth Markets. This will be done by setting a new definition of debt-only issuers, being companies that issue less than EUR 50 million of bonds over a 12 month period. SME Growth Markets will also be able to require bond issuers to produce a half-yearly financial report as equity issuers on SME Growth Markets are required to do.
Next steps
The proposal for a regulation amending the Market Abuse Regulation and the Prospectus Regulation will be discussed by the European Parliament and the European Council. The amendments to MiFID II will be published online for a four week consultation, after which they will be adopted by the European Commission and sent to the European Parliament and the European Council for their scrutiny.
(European Commission, Capital Markets Union: Making it easier for smaller businesses to get financing through capital markets, 24.05.18)

Contacts
---
Publication
Australia: Responsible entity Theta Asset Management Ltd (in liq) and managing director penalised for defective PDS
On November 19, 2020, the Federal Court of Western Australia held that Theta Asset Management Ltd (In Liquidation) as well as its managing director breached the Corporations Act on numerous occasions by issuing five defective Product Disclosure Statements (PDSs) for the Sterling Income Trust (Trust).