---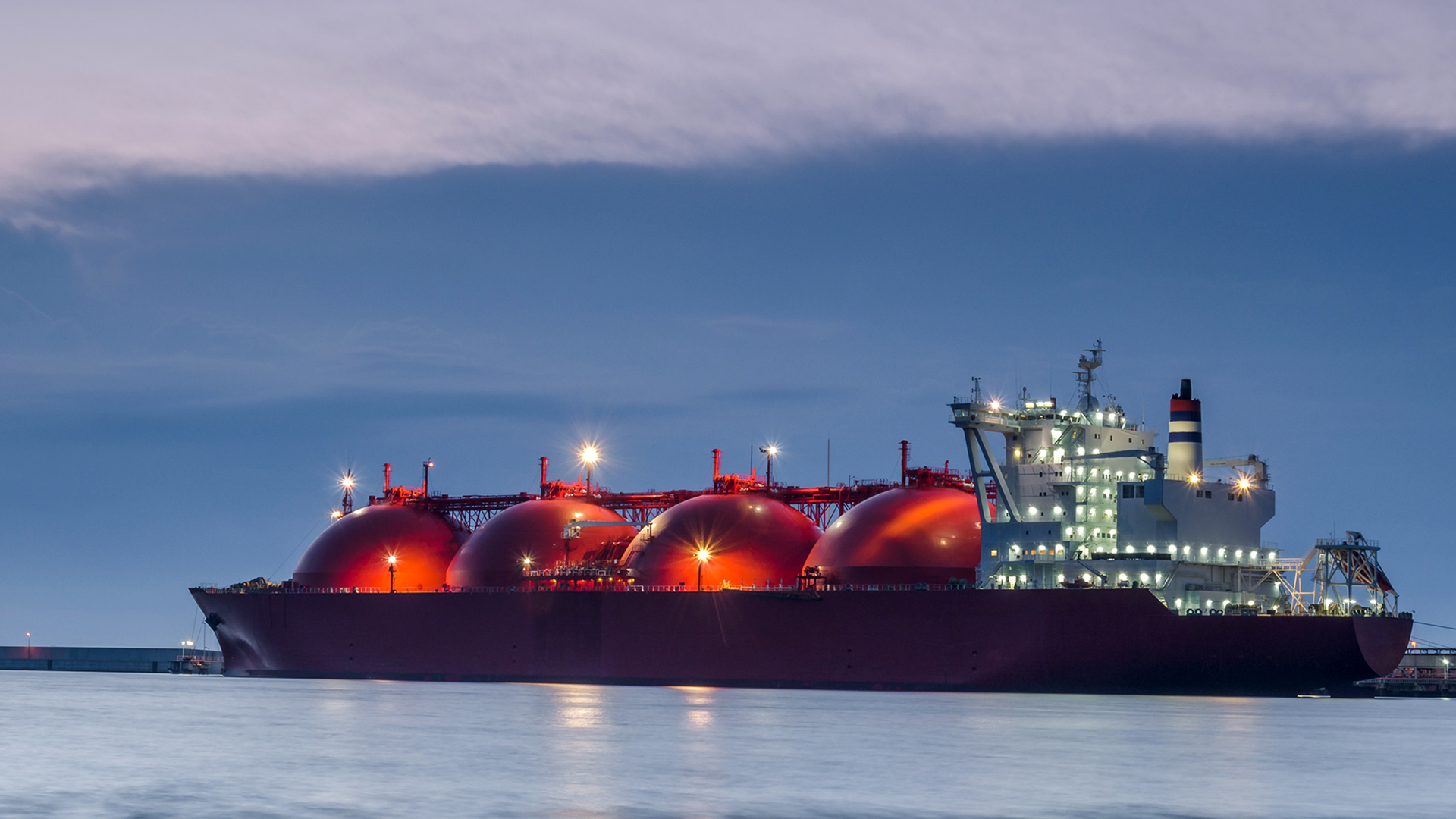 Exploring new shores: Transporting LNG from Canada by ship
Canada | Publication | November 2019
Content
Introduction
At least eighteen LNG export facilities have been proposed in Canada to date.1 While only one of these projects has yet proceeded to construction, others look likely to follow in the near future, with a resulting increase in the number of LNG carriers calling at Canadian ports once such facilities become operational. Transportation of LNG from such facilities will engage a broad range of rules and regulations in Canada governing the export of LNG and the operation of ships in Canadian waters. This article provides a general overview of some of the key areas of regulation for the benefit of those intending to participate in such activities, including project proponents, buyers and sellers of LNG and owners and operators of LNG carriers intending to load LNG from a terminal in Canada. The construction and operation of LNG liquefaction and port facilities also engage a wide range of rules and regulations, but these are not the focus of this article.
Jurisdiction over Canada's Maritime Regime
Navigation, shipping and international trade and commerce generally fall under federal jurisdiction in Canada, such that the applicable regulations fall primarily within the responsibility of federal authorities, including the Canada Energy Regulator, Transport Canada and Environment and Climate Change Canada. There are limited exceptions whereby provincial laws may have an impact on shipping of LNG (at least indirectly), most notably with respect to the environment due to the power of the provinces to regulate with respect to environmental matters and the health and safety of workers.
Regulatory Burden
The vast majority of the regulatory burden relating to the transportation of LNG by ship will be borne by the owners and operators (including bareboat/demise charterers) of such vessels. The owners of LNG cargoes and the charterers of any LNG carriers used to transport them will generally be relatively free from any regulatory obligations that apply directly to them in such capacity, but may have contractual obligations to comply with such requirements (e.g. under any LNG sale and purchase agreement (SPA) or LNG tolling services agreement), and a significant interest in knowing what the relevant rules and regulations are and ensuring compliance by a vessel's owners and operators.
Export Licence
A licence under section 344 of the Canadian Energy Regulator Act (Canada)2 is required in order to export LNG from Canada. Such an export licence will typically be obtained by the proponents of an LNG export project at an early stage in its development to ensure the feasibility of the proposed terminal. This licence is therefore unlikely to be a significant concern for transporters of LNG, who will typically rely on the terminal's export licence, but it is mentioned for completeness.
Vessel Security
The Marine Transportation Security Act (Canada)3 governs safety and security relating to ships, crews, cargo handling, vessel supply, vessel access, ports and terminals, and the Marine Transportation Security Regulations (Canada)4 (which closely follow the International Maritime Organization's ISPS Code framework) require ships to have an approved security plan and various certificates on board.
Vessel Certification
LNG carriers require a number of operational certificates to operate in Canadian waters, which may be reviewed upon inspection of the vessel under various inspection regimes (Port State Control, Canada Shipping Act, 2001 (Canada)5, Canada Labour Code (Canada), Vessel Certificates Regulations (Canada)7, Vessel Clearance Regulations (Canada)8, etc.) based on the standards that apply under the international maritime conventions to which Canada has acceded, including:
International Convention for the Safety of Life at Sea (SOLAS), 1974;
International Safety Management (ISM) Code;
International Convention for the Prevention of Pollution from Ships (MARPOL);
International Convention on Standards of Training, Certification and Watchkeeping for Seafarers (STCW);
International Convention on Load Lines;
Convention on the International Regulations for Preventing Collisions at Sea (COLREGs); and

Maritime Labour Convention, 2006.
The certificates that LNG carriers will be required to carry to operate in Canadian waters will typically include:
(a) a Wreck Removal Convention Certificate, which, as of July 31, 2019, is required for vessels of 300 gross tonnage and above under the Wrecked, Abandoned or Hazardous Vessels Act (Canada)9, which implemented the Wreck Removal Convention;10 and
(b) a Bunkers Convention Certificate, which is required for vessels of 1,000 gross tonnage or more under the Marine Liability Act,11 which implemented the Bunkers Convention.12
Transport Canada may issue Wreck Removal Convention and Bunkers Convention Certificates (if a vessel does not have such certificates issued by its flag state) based on evidence of the compulsory insurance coverage required under such conventions (typically evidenced by the corresponding "Blue Cards" issued by the vessel's P&I Club).
Port State Control
Canada is party to the Paris MOU13 and Tokyo MOU14 regarding Port State Control, and its Port State Control system, which is administered by Transport Canada's Marine Safety Division, is intended to ensure that vessels entering Canadian waters comply with the applicable international and Canadian requirements. Before a vessel enters Canadian waters, Port State Control officers check its safety and inspection record using international databases and it is Transport Canada's policy to inspect every foreign tanker vessel (including LNG carriers) calling at a Canadian port on its first visit to Canada and at least once a year thereafter.
Emissions
Canada's east and west coasts fall within the 200nm North American Emission Control Area (implemented in Canada through the Canada Shipping Act, 2001 (Canada)15 and the Vessel Pollution and Dangerous Chemicals Regulations (Canada)16 ) and LNG carriers calling at LNG terminals in Canada will be required to comply with the MARPOL provisions relating to SOx and NOx emissions (Annex VI Prevention of Air Pollution from Ships).
Ballast Water Treatment
The Ballast Water Control and Management Regulations (Canada)17 require that all vessels prepare and carry a ballast water management plan and set out requirements with respect to the exchange and treatment of ballast water in Canadian waters. Canada acceded to the Ballast Water Convention18 in 2010, and, while its requirements have not yet been incorporated into domestic law, it is possible that LNG terminal operators will require LNG carriers to comply with it.
Transportation of Dangerous Goods
Canada generally applies the IMDG Code19 which is incorporated into Canadian law and regulated through the Canada Shipping Act, 2001 (Canada)20, the Transportation of Dangerous Goods Act (Canada)21 and related safety regulations. Such regulations apply to the transportation of LNG within Canadian waters and impose a number of requirements on persons undertaking such activities, including with respect to safety and security standards, emergency response plans and financial responsibility.
Navigation and Pilotage
A range of rules and regulations apply to navigation and pilotage in Canadian waters, including with respect to:
(a) compulsory pilotage areas, in which many of the planned LNG terminal facilities are located, which are administered by designated pilotage authorities, including the Pacific Pilotage Authority (for the Pacific coast, where enhanced pilotage requirements will likely apply to LNG carriers)23, Atlantic Pilotage Authority (for the Atlantic Coast) and Laurentian Pilotage Authority (for the Laurentian region, in particular the St. Lawrence and Saguenay river) under the Pilotage Act (Canada) and related regulations;24
(b) vessel traffic services zones, within which vessels must comply with the Vessel Traffic Services Zones Regulations (Canada);25 and
(c) the Automatic Identification System (AIS), with which LNG carriers must be fitted under the Navigation Safety Regulations (Canada).26
Cargo Declarations and Immigration
All Canadian exports, including in-transit movements, must be reported to the Canada Border Services Agency (CBSA) by submitting the appropriate export documentation to a designated export office within legislated time frames. At least two copies of the crew list must be filed with CBSA upon the vessel's arrival so that it may be endorsed by it. The crew list must be kept up to date during the vessel's stay. Until the crew list is endorsed by a CBSA officer, none of the crew may disembark into Canada.
Port Operations
The port operations regime that applies at any LNG terminal will vary depending on the particular port and whether it is a public port and falls within the responsibility of a port authority. Kitimat, British Columbia, for example, which is the site of a number of planned LNG terminals, is currently a private port with no established port authority governing its operations, although the Government of Canada has advised that it will designate it as a public port in the future.27
Public ports in Canada are operated under the Canada Marine Act (Canada),28 the Public Ports and Port Facilities Regulations (Canada)29 and Practices and Procedures for Public Ports, which govern activities such as the monitoring of ships, traffic control procedures, radio frequencies and traffic clearance. Each public port also has its own by-laws and tariffs and their use may be subject to berthage fees, harbour dues, storage charges, utility and other service charges and wharfage and transfer charges.
Pollution Response
Under the Canada Shipping Act, 2001 (Canada),30 vessels loading LNG must have an arrangement (i.e. a contract) with a qualified spill response organization, such as the Western Canada Marine Response Corporation on Canada's west coast or Eastern Canada Response Corporation Ltd. on Canada's east coast.

Other Requirements
The above discussion focusses on the requirements that may apply directly as a matter of Canadian law. Additional, contractual requirements may be imposed on vessels calling at LNG facilities, including by the terminal operator by way of conditions of use, terminal rules and other contractual instruments, and by any vessel charterers by way of the terms of the charterparty (which may indirectly require compliance with obligations imposed by the terminal operator).
A terminal operator may require compliance with, among other things, the regulations that apply to the operation of the terminal, any conditions attached to its operating permits, any commitments that have been made to third parties, including Indigenous groups, and any other terminal policies that have been adopted, which may, for instance, include requirements based on the recommendations of any TERMPOL (Technical Review Process of Marine Terminal Systems and Transhipment Sites) review undertaken at the request of the LNG project proponents. A TERMPOL is a voluntary and non-binding review by the federal government that is intended to identify any risks associated with navigation and marine operations and provide recommendations to enhance marine safety beyond regulatory requirements. It may also include recommendations on or arising from engagement with Indigenous groups.
Such other, non-regulatory requirements imposed on LNG carriers may cover a broad range of matters, which may include, for example, liabilities, ship-terminal compatibility, Ship Inspection Report Programme (SIRE) inspections and vetting approvals, Health, Safety, Security and Environment (HSSE) and emergency procedures, navigation, docking procedures, use of boil-off gas as fuel during loading and venting of boil-off gas.
Claims against a Vessel and Arrest
In Canada, arresting a ship is a relatively simple matter but so is getting a ship released from arrest. Most claimants will accept a Letter of Undertaking from a member of the International Group of P&I Clubs as security in lieu of bail (although a Canadian court has no jurisdiction to oblige a claimant to accept a Letter of Undertaking). Canada recognizes the status of maritime claims based on the law where the claim occurred. Therefore, even if the claim is one that under Canadian law is not a true maritime lien, the ship can be arrested and held liable if the claim is a maritime lien under the law where the liability was incurred. This is particularly vexatious for ship-owners who suffer the misfortune of a charterer who runs up many maritime lien debts before becoming insolvent. Canada also allows for sistership arrest but only if the ships share identical beneficial ownership.
Take-Aways
Transporting LNG from Canada by ship will engage a wide variety of regulations and other requirements that will need to be addressed by the parties involved, some of which are based on international maritime conventions and will be familiar to the international shipping community, but others of which are unique to Canada or the particular LNG terminal. This article provides an overview of some of the key areas that will need to be considered, but is not intended to be a comprehensive guide. This is a complex area in which specialist advice is recommended.
---
Footnotes