---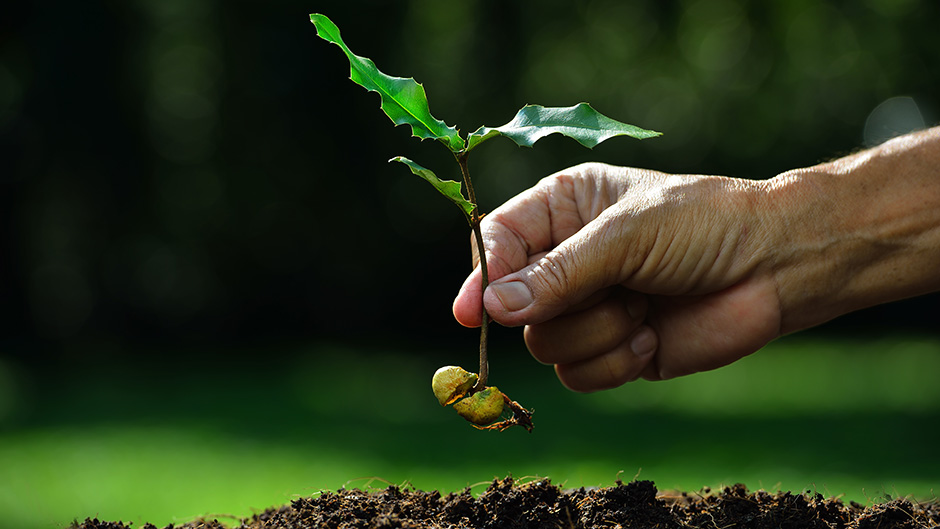 Bioenterprise Corporation
Helping launch the future of Canadian agri-business
Publication | February 2016
Norton Rose Fulbright is a corporate partner of Bioenterprise, Canada's leading agri-business accelerator and a global leader in agri-technology commercialisation. While our Canadian team provides legal services to Bioenterprise and their innovative clientele, our experts in the UK and Germany have been helping the organisation gain insight into European agri-tech markets.
Their President & CEO, Dave Smardon, kindly agreed to tell Cultivate about Canada's agri-technology sector and how his organisation is helping entrepreneurs, major corporations and investors succeed on the global stage.
'In a nutshell, Bioenterprise's mission is to help agri-technology start-ups get off the ground and help established companies reach the next level of success. We offer help with all elements involved in commercialising an idea — identifying strategic partners, developing a financial strategy, analysing technologies and markets, regulatory requirements and so on. That's one half of what we do.
The other half is helping investors and corporations that want access to Canadian agri-technology. As we have our finger on the pulse of the industry, we're ideally placed to identify investment opportunities. Furthermore, we have the expertise to handle due diligence and help companies find the technology they are looking for. The reason we focus on agri-technology is because it is a sector with huge potential. The world's population is growing: according to the U.N., we are going to hit 9.6 billion by 2050 and a lot of those folks are not going to be happy eating lentils and rice. As the middle class grows dramatically in places like China and India, the demand for meat increases - requirements for producing meat includes a lot more land, water and other resources. At the same time, climate change is putting more pressure on the planet. We simply have to find ways to grow more food with fewer inputs; less water, less fuel, less chemicals, et cetera. This is what agri-technology makes possible. Agri-technology is also creating ways to make the food system safer, boost nutrition and reduce food waste. It is developing renewable, bio-based alternatives to things like plastics, fibres and composites.
What sets Bioenterprise apart from other business accelerators is our domain expertise. We have a fully comprehensive and thorough understanding of the sector because agri-technology is all we do. We know the players and have all kinds of connections, which makes us a great matchmaker. Most importantly, we have the business expertise to assess whether an idea is viable and the effort required to get that idea off the ground.
The other thing is our international outlook. In a global economy, our thinking cannot be limited by national borders. This is why we currently have partnerships in 15 countries around the world and are constantly looking to expand existing partnerships and create new relationships.
We act in a multitude of ways for various clients. For example, WADI: Wellington Agribusiness Developments Inc. They have created a natural sulphite-free coating that continues to keep fruits and vegetables fresh, long after they have been cut or peeled. We handled due diligence on potential distribution partners and helped with international market research and regulatory applications.
Another example is Everspring Farms. We helped them acquire the IP needed to incorporate Omega 3s into sprouted seeds in order to actually boost heart health. It is an entirely natural process — no genetic engineering involved.
Then there is AbCelex Technologies. They are tackling a chicken disease called Campylobacter, which is the number one cause of foodborne illness in the Western world. AbCelex has developed a cheap, effective solution for Campylobacter that can be added to chicken feed. We helped them get funding for proof-of-concept experiments. Last year, they used the results from those experiments to raise US$2 million in series A financing, and now they are getting ready to hit the market in 2017. Additionally, we have seen demand from companies that want to license technology, acquire start-ups or make big investment decisions. For example, the Egg Farmers of Ontario had funded some researchers at McGill University who found a way to identify infertile eggs and male embryos before incubation. As this was something that could save producers a lot of money, Egg Farmers of Ontario wanted to find a company to commercialise this research. We were hired to conduct the due diligence and work out a licensing deal.
We have also worked with several companies that have been eyeing up the precision agri space — so using very precise technology and data to minimise crop inputs and maximise crop yield. In addition to this, we were commissioned to draft several highlevel overviews, as well as reports on particular companies. In one case, we gave a major Japanese multinational company the information they needed to invest in a Canadian company. In another case, a new Canadian family VC office hired us to research a potential investment.
Recently, we did some very extensive due diligence for an American VC outfit that wanted a critical appraisal of a crop input. This was a deal with no Canadian connection — we were hired simply due to our expertise. Based on our research and assessment, they put an additional US$6 million into that product.
In addition to the corporate side, we also have a number of investors getting involved. Big-name investors like Kleiner Perkins, Khosla Ventures and Google Ventures are jumping into the agri-tech space. There are new VC funds focused specifically on agri-tech springing up around the world: Europe, Israel, New Zealand, India and North America.
At the same time, we are seeing agriculture giants like Monsanto, Syngenta, Dow and Dupont setting up their own VC arms. So these are very exciting times for the space, and the momentum just keeps growing. AgFunder estimates there were US$2.36 billion deals worldwide in 2014 — and it is worth highlighting the fact that seven of the top 20 investments that year went to Canadian firms.
Canada is an agricultural powerhouse. We are the sixth-largest exporter of agri-food products in the world. We have tonnes of expertise in the country and a very robust research and development (R&D) pipeline. Where we have fallen in the past is on commercialising that R&D.
A couple of years ago, the Conference Board of Canada put out a report that listed Canada as a leader in research and innovation but gave us a 'D' in commercialisation. We rank 24th among Western countries and dead last when you look at G13 countries. So, while other countries have been plowing large amounts of money into incubators and accelerators, Canada has been lagging behind.
The good news is that the federal government is pouring US$100 million into incubators and accelerators across the country, and that includes Bioenterprise. Last January, they pledged US$2.5 million to help expand our services over the next five years.
Regardless, 2015 has blown last year's numbers out of the water. In the first two quarters alone, Canada hit more than US$2 billion. The financing rounds are getting bigger, new investors are coming on board, and the average deal today is worth more than US$9 million. At the same time, we are seeing more public dollars flowing into the sector. The UK has committed £160 million to its new national agri-technology strategy. Israel invests roughly US$110 million a year in agritech R&D.
This is so exciting because back in 2003, when Bioenterprise was just starting out, agri-technology was barely a speck on investors' radars. There was a lot of promising technology and plenty of talented entrepreneurs who wanted to commercialise it, but the big stumbling block was the lack of venture capital. I spent a lot of my time just purely raising awareness, talking to different groups of investors about what agri-tech was, how it worked and how much potential it had.
Now things are starting to change. I recently got back from the Global Investors Summit in Switzerland, and what really struck me was how much interest I was seeing in agricultural technologies, food security and water security - even though this was not an agri-tech event, but an event for investors of all stripes.
There is no question that funding is still the biggest barrier, however, we are now starting to see some real movement and we intend to use that movement to improve the market and further our reach.
For many years, we have only had two offices: one in Toronto in the heart of the financial district, the other about an hour away in Guelph, which is a major agri-food hub. Now, thanks to federal funding, we have established two new offices. Last April, we teamed up with the Prince Edward Island ADAPT Council to open an office in Charlottetown. The ADAPT Council is investing capital into the province's economic development and the commercialisation of new agricultural products and business expansion opportunities. Two months later, we opened an office in Halifax in partnership with Innovacorp, which is an early-stage venture capital organisation that focuses on IT, life sciences, clean tech and oceans technology.
Opening offices in Eastern Canada has allowed us to expand and deepen our connections. We have always worked with partners across the country: companies, incubators, universities, research institutes and so on, not to mention Norton Rose Fulbright. But now with an ever growing bricks-andmortar presence, we are able to serve a much wider range of entrepreneurs. Looking forward, we are starting to put plans in place for another office, this one out west. Ultimately what we are aiming to do is take Canadian innovation to the global market and really drive forward the kind of change the world needs.
Further information about Bioenterprise is available on their website at www.bioenterprise.ca.