---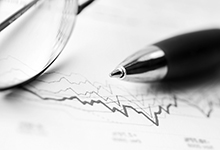 Essential Corporate News – Week ending October 20, 2017
Publication | October 20, 2017
---
Introduction
Welcome to Essential Corporate News, our weekly news service covering the latest developments in the UK corporate world.
BEIS: National security and infrastructure investment review
On October 17, 2017 the Department for Business, Energy & Industrial Strategy (BEIS) published a Green Paper on the Government's review of the Enterprise Act 2002 and its powers in relation to foreign investment and national security. The Green Paper sets out the approach the Government proposes to take in both the short and long term to reform and strengthen its powers for scrutinising the national security implications of particular types of investment.
The Government notes that while most investment into the UK's economy raises no national security concerns, there is a risk that having ownership or control of critical businesses or infrastructure could provide opportunities to undertake espionage, sabotage or exert inappropriate leverage and that is why the Government wants to reform how it scrutinises investments for national security purposes.
Short-term steps
Through secondary legislation, the Government proposes to amend the turnover threshold and share of supply tests within the Enterprise Act 2002. This will allow the Government to examine and potentially intervene in mergers that currently fall outside the thresholds in two areas: (i) the dual-use and military use sector (which covers the design and production of military items such as arms, military and paramilitary equipment, and 'dual-use' items which could have both military and civilian uses); and (ii) parts of the advanced technology sector (namely businesses involved in the areas of multi-purpose computing hardware and quantum-based technology). For these areas only, the Government proposes to lower the turnover threshold from £70 million to £1 million and remove the current requirement for the merger to increase the share of supply to or over 25 per cent.
Long-term reforms
The Government intends to make more substantive changes to how it scrutinises the national security implications of foreign investment. The potential reforms include: (i) an expanded version of the 'call-in' power, modelled on the existing power within the Enterprise Act 2002, to allow the Government to scrutinise a broader range of transactions for national security concerns within a voluntary notification regime; and/or (ii) a mandatory notification regime for foreign investment into the provision of a focused set of 'essential functions' in key parts of the economy, for example the civil nuclear and defence sectors. Mandatory notification could also be required for foreign investment in key new projects and/or foreign investment in specific businesses or assets.
For transactions that the Government scrutinises (whether notified under a mandatory regime, voluntarily notified or otherwise called in by the Government):
as under the existing regime, the Government would be able to approve, impose conditions on, or, in extremis, prevent or unwind a transaction;
any intervention could only take place when necessary and proportionate for national security reasons and would be subject to safeguards and an appropriate review mechanism.
The Government will consult further on any detailed proposals in a White Paper.
Next steps
The Government has requested responses to the proposed shorter term reforms and the secondary legislation by November 14, 2017 and responses in relation to the longer term reforms by January 9, 2018. The Government wishes to use the responses to the Green Paper to develop the proposals further.
(BEIS, National security and infrastructure investment review, 17.10.17)
European Commission: Evaluation roadmap on fitness check of supervisory reporting requirements
On October 17, 2017 the European Commission (the Commission) published an evaluation roadmap 'Fitness check of supervisory reporting requirements' and invited citizens and stakeholders to comment on it.
The Commission states that:
It is carrying out a fitness check of the EU reporting requirements in the financial sector in order to analyse the shortfalls associated with supervisory reporting, with particular focus on: (i) whether the requirements are meeting their objectives (effectiveness, relevance, EU added value); (ii) whether the different reporting frameworks are consistent with one another (coherence); and (iii) whether the cost and burden of the reporting obligations is reasonable and proportionate (efficiency).
The assessment will take a horizontal approach and look at several pieces of legislation in conjunction. The assessment will focus on legislative acts which contain requirements to report, for supervisory purposes, data in a structured format. The assessment is limited to primary (Level 1) legislation, with a more in-depth look at certain specific products (for example, derivatives) where a more granular approach to reporting is used.
The assessment is being conducted in parallel with the Financial Data Standardisation (FDS) project.
Roadmap comments
Comments are invited by November 14, 2017.
Future consultation
In order to gather more detailed and specific data, the fitness check will include a new public consultation. The consultation will aim to gather more specific feedback from financial institutions, companies, regulatory and supervisory bodies, as well as any other relevant stakeholders on whether the existing reporting requirements reflect their needs and limitations, what specific problems they face with fulfilling the requirements, and what additional costs any such problems may impose on them. This public consultation is expected to be launched in fourth quarter of 2017 and will last for a period of 12 weeks.
(European Commission, Fitness check of supervisory reporting requirements, 17.10.17)
---
Indonesia relaxed rules on professions open for foreign workers
Decree No. 228 of 2019 (Decree 228/2019) came into effect on 27 August 2019, which simplifies and revokes previous decrees of the Ministry of Employment (MoE) to widen the type of job titles allowed for foreign professionals to work in Indonesia.
Indonesia's Investment Coordinating Board revises divestment requirements
The Indonesian Investment Coordinating Board (BKPM) enacted BKPM Regulation 5/2019 to amend last year's implementing regulation on guidelines and procedures for licensing and facilities under Indonesia's foreign direct investment (FDI). The new regulation particularly includes requirements on divestment obligations for foreign direct investment companies.