---
US Justice Department's "surging" resources to corporate enforcement
United States | Publication | October 2021
High-level officials at the US Justice Department are warning that the DOJ is "surging" resources in a new effort to combat corporate crime. It appears the DOJ's areas of primary focus will include:
Export and sanctions controls
Cases involving cryptocurrency
Conduits of pandemic-relief funds, such as banks and fintech companies
In a presentation to the GIR Connect New York conference, Principal Associate Deputy Attorney General John Carlin emphasized that the department is preparing "to surge resources for corporate enforcement," which Carlin indicated is a reflection of a "commitment to white-collar enforcement."
In a surprising move, Carlin specifically mentioned a new squad of FBI agents assigned directly to the fraud unit. Carlin's comments suggest the DOJ is routing resources back to investigating financial crimes and signal that would-be corporate defendants should expect a renewed wave of law-enforcement inquiries. The new symbiosis between prosecutors and agents promises a more robust agenda and quicker action by the DOJ regarding financial crimes and appears similar to the Health Care Fraud Strike Force model deployed by the DOJ.
Carlin's remarks echo statements by Avi Perry, Acting Chief of the DOJ's Market Integrity and Major Frauds Unit, at the University of Texas School of Law's 6th Annual Government Enforcement Institute just last week in Dallas. Like Carlin, Perry identified cryptocurrency cases as an area to keep an eye on. But Perry also indicated his unit is now turning its attention to "the conduits of funding" for pandemic-relief programs. This signals an important shift in enforcement focus from the borrowers who participated in the government's pandemic-relief programs to the lenders and fintech companies that facilitated them.
Given the government's clear intensifying of its enforcement focus on corporate conduct, we recommend that no company or individual engage with government authorities without experienced and skilled counsel. The complexities of the laws and the aggressiveness of these law-enforcement efforts can pose significant risks for companies navigating a host of economic challenges.
Norton Rose Fulbright represents businesses and executives in government investigations and has an experienced team of former high-level Justice Department officials uniquely positioned to navigate investigations relating to sanctions and export controls, participation in pandemic-relief programs, and other financial activities. If you or your business are involved in a government investigation, or if you receive a government subpoena or civil investigative demand (CID), our team will defend your interests aggressively and effectively.
---
Senior associate Chris Cooke (San Antonio) also contributed to the preparation of this content. He works under the supervision of Jay Dewald and is licensed in New York and the District of Columbia; his admission to the Texas bar is pending.

Contacts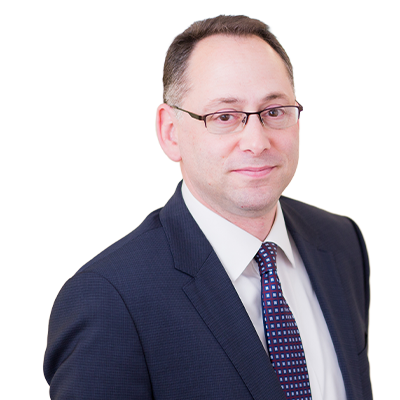 Head of Risk Advisory, United States
Head of Healthcare Investigations, United States