---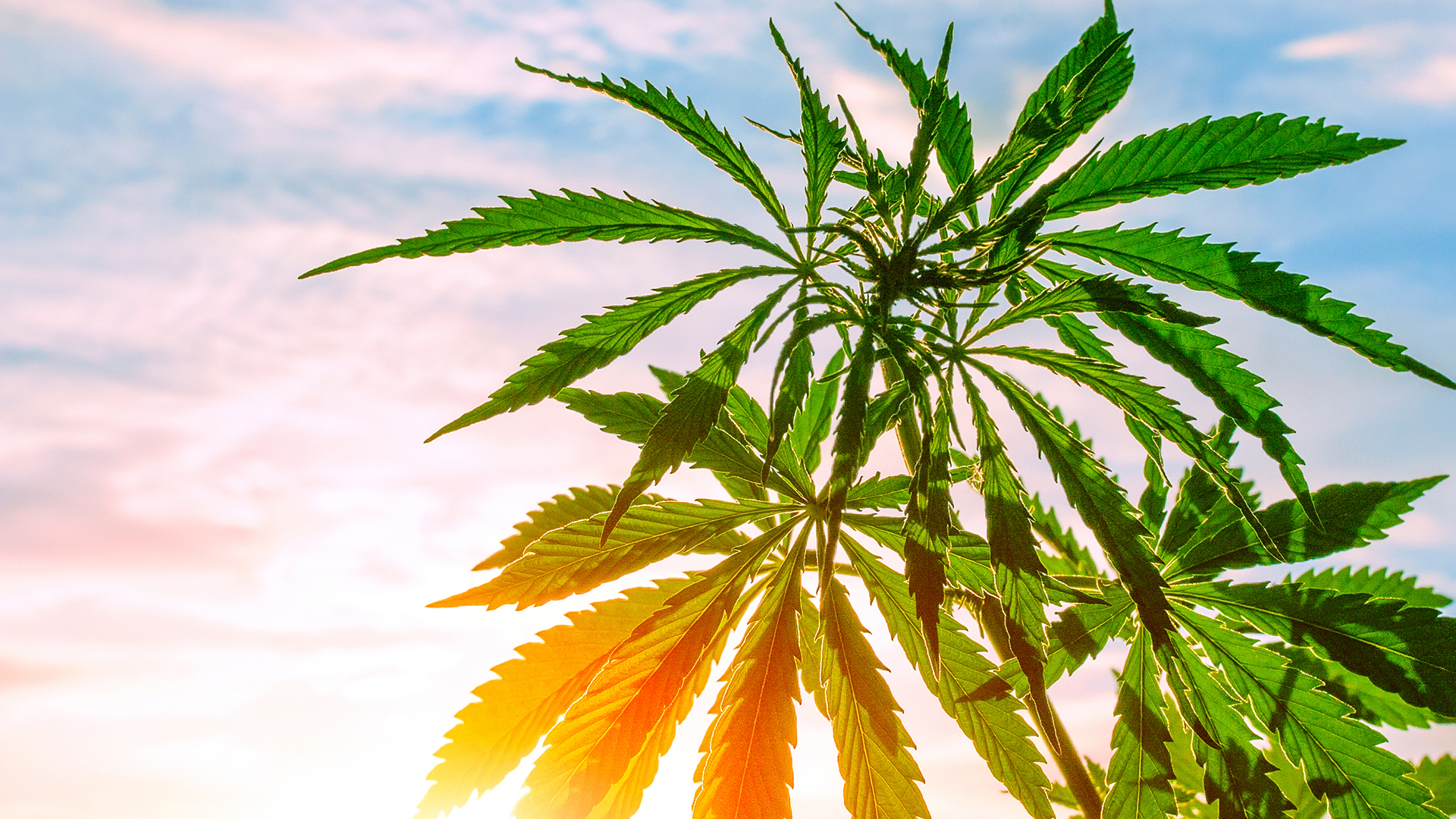 Legalization of cannabis: update
France | Publication | June 2019
Content
Introduction
Legalization of cannabis is a recurrent topic in France, which has today reached a new milestone under the pressure of the changes under way in other European countries. Many of them, starting with Belgium, the Netherlands, the United Kingdom and Germany, have actually authorized therapeutic cannabis in recent years.
European deputies have also sought to grab hold of the issue. On February 13, 2019 a resolution requested that the European Commission and Member States (i) remove the regulatory, financial and cultural barriers which weigh on scientific research into the use of cannabis for medicinal purposes and on research into cannabis in general, (ii) determine the priority areas for research into cannabis for medicinal purposes and (iii) revise their legislation on the use of cannabis-based medicines when scientific research proves that the same positive effect cannot be achieved by using ordinary medicines that do not have addictive effects 1.
To date, use of cannabis, or its derivatives, in France remains largely prohibited by the provisions of the Code of Public Health even though rare exceptions exist. The Agence nationale de sécurité du médicament et des produits de santé (French National Agency for the Safety of Medicines and Health Products, "ANSM") has recently opened the door toward legalization of therapeutic cannabis.
This is an update of the regulations of what is authorized and what is not and what is on the horizon.
Legislative prohibition of the cannabis principle
The Code of Public Health regulates the use of "poisonous substances and preparations", including "narcotic substances" such as cannabis2.
To this effect, Article R. 5132-86, I of the Code of Public Health specifically prohibits the: (i) production, (ii) manufacture, (iii) transport, (iv) importation, (v) exportation, (vi) detention, (vii) sale, (viii) transfer, (ix) purchase, or (x) use:
"of cannabis, plant and resin, products containing it, or those obtained from cannabis, plant or resin"; and,
"tetrahydrocannabinols, except for delta 9-tetrahydrocannabinol, and its esters and ethers, salts and the salts of the aforecited derivatives, and products containing them".
Limited exceptions established by legislation
Article R. 5132-86-1 of the Code of Public Health lists the limited exceptions to the prohibition of cannabis and tetrahydrocannabinol principles ("THC").
Delta 9-tetrahydrocannabinol
The aforesaid terms of Article R. 5132-86-1 I of the Code of Public Health specify that the use of THC is prohibited except for delta 9-tetrahydrocannabinol ("delta 9-THC").
This derogation only concerns synthesized delta 9-THC3 to allow the supply of medicines, specifically Marinol®, used to relieve central and peripheral pain or after the failure of first line tricyclic antidepressant, antiepileptic or opioid treatments.
However, the supply of Marinol® is only authorized as part of a Temporary Use Exemption by name ("ATUn")4. This mechanism allows exceptional use of a pharmaceutical specialty (i) only meant for a single patient and (ii) is supplied under the responsibility of the prescribing physician who must, in the case of Marinol®, obligatorily practice in a pain center. Supply of Marinol® is therefore very limited.
Research and control
Article R. 5132-86, II subsection 1 of the Code of Public Health establishes that the ANSM Director General can derogate the prohibition set by the aforecited Article R. 5132-86, I of the Code of Public Health for purposes of (i) research or control or (ii) manufacture of derivatives.
These derogations issued by the ANSM Director General are not, however, published.
Cannabis without narcotic properties
Article R. 5132-86, II subsection 2 of the Code of Public Health establishes that the (i) culture, (ii) importation, (iii) exportation, (iv) industrial, and commercial use of cannabis free of narcotic properties may be authorized by Ministerial Order.
The Ministerial Order dated August 22, 1990 (NOR: SPSM9001750A)5 therefore authorizes the use of various cannabis varieties under the condition that:
said varieties be specifically tested, among which are Carmagnola, C.S. or Delta-Llosa6;
the delta 9 THC assay of cannabis varieties must be less than 0.2 per cent and tested as per a specific method based on quantitative determination by gas chromatography after extraction with a suitable solvent;
only the seeds and fibers be used. Use of the flowers is therefore prohibited.
This derogation is to allow use of hemp for industrial and commercial purposes. It specifically allows commercialization of products containing cannabidiol ("CBD") used for the manufacture of liquids for electronic cigarettes, cosmetic products, or capsules.
Regularly authorized cannabis-based medicines
Article R. 5132-86, III of the Code of Public Health authorizes the (i) manufacture, (ii) transport, (iii) importation, (iv) exportation, (v) detention, (vi) sale, (vii) purchase or (viii) use of pharmaceutical specialties containing cannabis or TCH as long as these specialties have been granted with a valid marketing authorization ("MA").
To date, only Sativex® has a MA since January 8, 2014 for the treatment of multiple sclerosis in adult patients. Sativex® is not, however, marketed in France due to a lack of agreement between Almirral Pharmaceuticals and the government on the level of reimbursement. The Transparency Commission of the Haute Autorité de la Santé (High Authority on Healthcare) deemed that the medical service was low and that the lack of an improvement of the medical service given by Sativex® could only justify a reimbursement rate of 15 per cent of the sales price7.
Resurgence of the debate on therapeutic cannabis
On September 10, 2018, the ANSM implemented a temporary specialized scientific Committee to assess the relevance and feasibility on making therapeutic cannabis available in France ("the Committee").
The Committee met several times and progressively defined the ways to authorize the use of therapeutic Cannabis. It was thus recommended to put into place a trial phase of cannabis for therapeutic purposes.
The methods of this trial phase were established by the Committee to define
the medicines made available, methods of administration, ratios and posology:

preparations of cannabis or full spectrum extracts;
medicines with prolonged effect (under the form of a drinkable solution and oil capsules) or immediate effect (under the form of oil and dried flower for vaporization);
five ratios of THC/CDB: THC 1: 1 CBD, THC 1: 20 CBD, THC 1: 50 CBD, THC 5: 20 CBD and THC 20: 1 CBD.

the conditions for prescription and supply

prescriptions only by specialized doctors for: (i) the treatment of pain refractory to accessible therapy (medical or otherwise) (ii) the treatment of some forms of severe and drug-resistant epilepsy, (iii) oncology support care, (iv) palliative situations, and (v) the treatment of multiple sclerosis;
voluntary participation in a trial;
obligatory registration in an electronic national register for patient follow-up;
prior compulsory training for prescribing doctors

the contraindications and precautions for use: (i) contraindication for pregnant women and (ii) warning for all patients on the ability to drive vehicles and operate machines.
ways for following-up treated patients: (i) implementation of an electronic national register for patient follow-up and (i) creation of a multidisciplinary scientific committee for evaluating the trial. This trial phase is set up to begin in 2020 and will last two years: (i) 6 months to initiate it, (ii) 6 months for patient screening, (iii) six months of patient follow-up with issuance of an intermediate report, and (iv) 6 months of data analysis and issuance of a report by a multidisciplinary scientific committee.
The government has not yet specified which legislative or regulatory modifications shall be made to initiate this trial phase. It will in any case be necessary to amend the provisions of Article R. 5132-86 of the Code of Public Health.
On the June 26, 2019, the Committee noted that the issue of reimbursement by the social security during and after the trial phase was still pending. This will be a central issue for the promotion of therapeutic cannabis.
---
Footnotes