---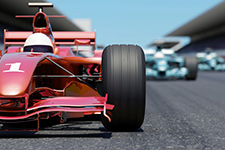 COMPETITION WORLD: a global survey of recent competition and antitrust law developments with practical relevance
Global | Publication | Quarter 1 | 2016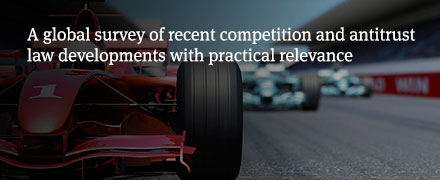 From the guest editor
Welcome to a special edition of Competition World. This edition focuses on antitrust developments in five key regions:  Africa, Asia, Australia, Europe and North America. For each region, we comment on some of the most significant antitrust issues arising in 2015, and identify what this means for businesses in 2016.
We start with Africa, where competition law enforcement has intensified over the past 18 months both at national and regional levels. We explain that over 20 African countries now have national competition laws and several more have begun the process of introducing competition law, including Ethiopia and Mozambique. In addition, there are a number of regional agencies operating alongside national regulators who are seeking to play a more assertive role. The main message for business is that there is an increasing trend towards authorities actively pursuing cartels as opposed to playing it safe by focusing on merger control. This is leading to a number of procedural challenges being brought as companies entangled in investigations seek to test the limits of the new regimes. We expect antitrust investigations will take a considerable amount of time to resolve creating uncertainty and a lack of stability for both authorities and businesses alike.
In Australia, we examine the impact of the Harper Review, which was a 'root and branch' review of the Australian policy framework for antitrust law. In many cases the recommendations draw on international antitrust regulations, and illustrate the increasingly global approach to competition law. 
In Asia, we focus on East-Asia and look at how the proliferation of M&A activity in the region led to an unprecedented number of merger control reviews in 2015. A common theme of a number of these deals was that they took place in already highly concentrated markets, meaning that the merger control process was often very lengthy. Many parties took steps to seek commitments at any early stage – a tactic that proved successful in some cases. Structural remedies were popular, particularly in IP-heavy industries where divestments were required in a number of cases. Another striking feature we witnessed was the extent of cooperation between the different antitrust agencies internationally. Most significant was the increased cooperation among the Asian competition authorities. This is a practice which the authorities have paid lip service to in the past but is increasingly being realised in practice. There are a number of high profile difficult multi-jurisdictional cases currently pending review in Asia so we expect to see increasing evidence of collaboration and coordination in 2016. 
In Europe, while the European Commission remained focussed on cartel enforcement, it was not a strong year in terms of actual fines. There were, however, some significant European Court Judgments addressing the question of how far the Commission can extend the 'by object' category of infringements i.e. conduct which is so harmful that it is anti-competitive in and of itself, without the need for the Commission to prove it led to anti-competitive effects. In theory, by object conduct ought to be obvious, hence capturing price fixing, market sharing and bid-rigging. But, as we explain, there remain areas of uncertainty for business, notably concerning what information they can legitimately exchange with their competitors. 
Meanwhile, as Member States act to introduce the Damages Directive by the end of 2016 to ensure that victims of anti-competitive conduct can obtain effective redress across the EU, we look at the approach being taken in the UK and ask whether this risks undermining the attractiveness of bringing such claims in the UK.
In North America, the antitrust authorities imposed record levels of fines for antitrust investigations, with fines for the auto parts and LIBOR cases reaching billions of dollars. The message for businesses is that it is vital to prioritise compliance with antitrust law. Other areas of compliance, such as sanctions or anti-bribery, might be easier to tackle in terms of training and monitoring because most individuals understand the issues and what to do and what not to do. Antitrust is more complicated – the answer is not always obvious. As a consequence it may well be your biggest risk area: get it wrong and you'll wish you got it right. Investing in a sophisticated antitrust compliance programme ought to be a number one priority for businesses in 2016.
For more frequent updates, you can also follow us on Twitter. We are https://twitter.com/NLawGlobal
Martin Coleman
Editor
Global Head of Antitrust and Competition
martin.coleman@nortonrosefulbright.com
Contents

Contacts